Jaguar Land Rover has opened a new £7million Classic Works headquarters in Coventry, which it describes as "the heart and soul" of its fast-growing global business restoring, maintaining and selling older vehicles.
The opening marks the 60th anniversary of a history-making domination by the Jaguar D-type of the classic Le Mans 24-hour race, which scored first, second, third, fourth and sixth places in the 1957 running of the classic. In all, Jaguar has won Le Mans seven times, the first victory in 1951.
The new Classic Works facility, the largest of its type in the world at 150,000 sq ft, is situated close to JLR's recently opened SVO base, which upgrades latest models to customers' requirements. Classic Works will be supported later this summer by the opening of another new classic cars facility in Essen, Germany.
JLR launched its classic cars business a little over a year ago, initially using facilities inside the old Browns Lane factory, from which it has already produced a limited run of "continuation" Lightweight E-Types. It is now beginning a similar run of nine XKSS models.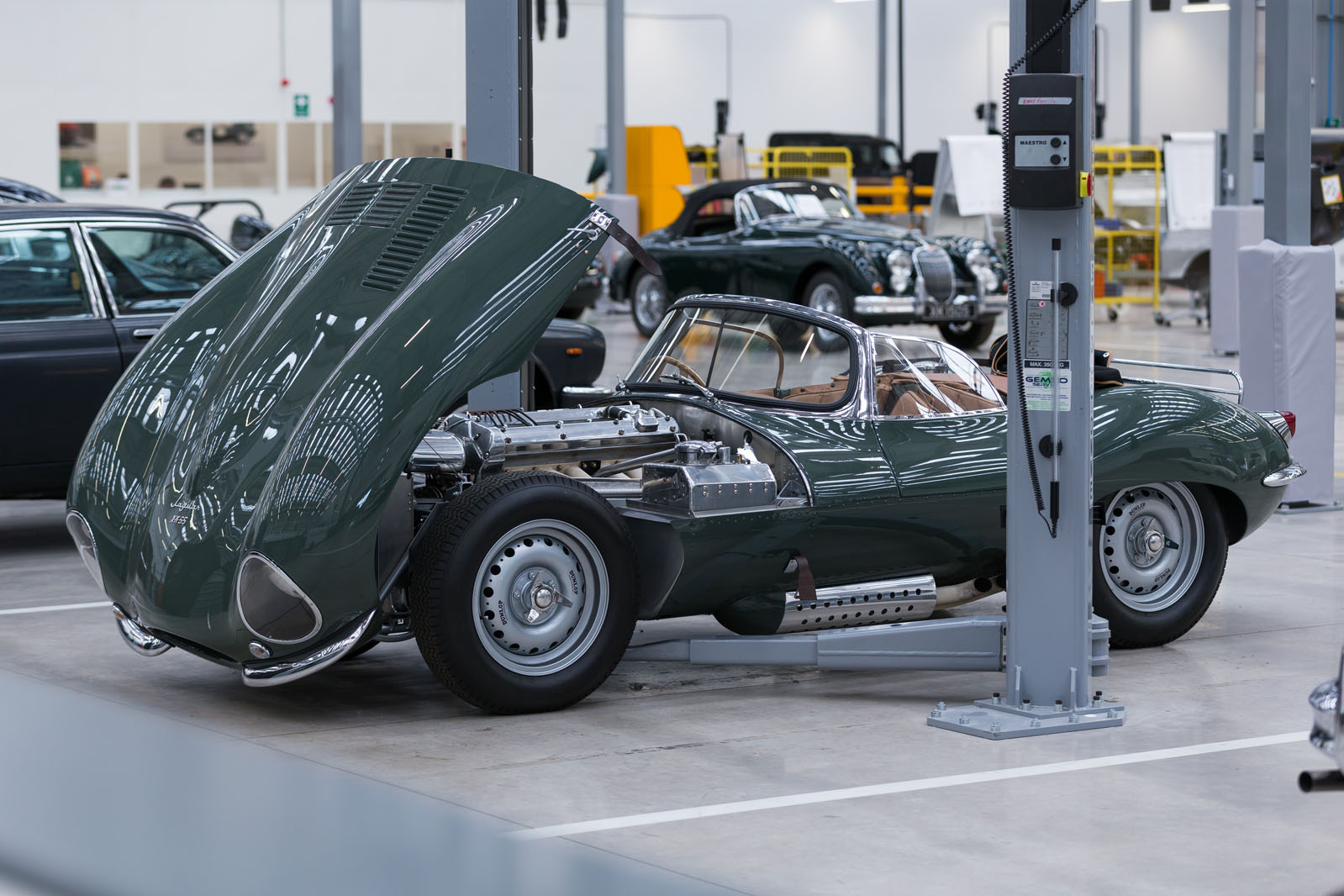 Director Tim Hannig describes Classic Works' core mission as being to improve, restore and support older Jaguars and Land Rovers, and to find and restore vehicles it subsequently sells to new owners under a Reborn Legends programme. Last year Hannig announced a plan to rebuild Land Rover Series 1 and two-door Range Rover models for sale, and expanded his offering this year to embrace an initial batch of 10 Series 1 E-type Jaguars.
Classic Works also accepts commissions for improving or completely restoring cars, and supports these activities by offering a range of spares (more than 30,000 items so far) and services. It also offers repair and maintenance of models out of production for 10 years or longer; any car that arrives at Classic Works for the first time gets a 121-point plan. Guided tours of the new Coventry workshops will be offered from September.
"Classic Works is hugely important to Jaguar Land Rover," says Special Operations MD John Edwards. "It's much more than a building. It is the heart and soul of Jaguar Land Rover Classic for our clients worldwide.