Exciting. Jaguar is to recreate the 'missing' 128 X-Types that never reached their middle-management drivers in 2008 because a fleet operator cancelled the order.
No, that's not right. Actually, Jaguar is recreating nine XKSSs that were destroyed by fire in 1957. You may remember it remade some 'missing' lightweight E-Types last year, and that went down so well that it has decided to do it again.
Read more: New Jaguar XKSS revealed in LA 
But the X-Type gag, cheap though it was, is a reminder that, no matter how much rich heritage a company has (and Jaguar has its share), there are things in our pasts we'd prefer not to sing and dance about.
For example, Volkswagen invented the Golf (yay) but then fitted it with cheating diesel engines (boo). Bruce Willis made Pulp Fiction and Die Hard (yippee ki yay) but also Hudson Hawk (hmm).
And no matter how happy I am when I remember Team Autocar's third place in the Silverstone 24-hour race in 2008, I can't shake the memory, a couple of years previously, of driving a Lotus Exige off a road, down a bank and into a bush, perhaps even a small tree, backwards, entirely of my own volition. You live and learn.
But my concern with Jaguar is that the truly memorable stuff – the great stuff – came before the forgettable stuff. And it was all a long time ago.
This is a company whose more recent history with halo ventures hasn't treated it particularly kindly. I suspect Formula 1 did it fewer favours than the XJ220 supercar in the long run, but you never know.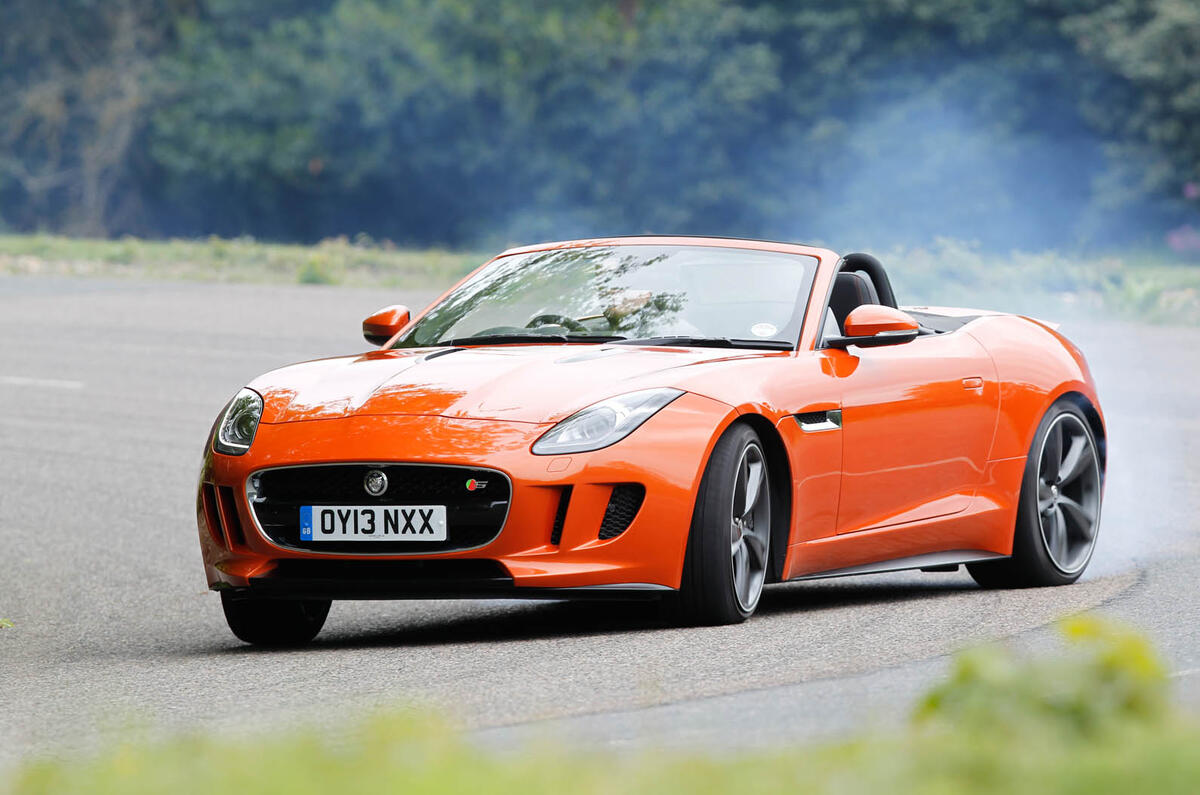 And even those 'recent' ventures – F1 and supercars – weren't exactly recent. Most recently, it made the C-X75 and then seems to have allowed any opportunity from that to have whooshed past it, too.
There is, I suppose, Jaguar's upcoming entry into Formula E, but that is, with the best will in the world, still Formula E. And there's its decision to supply an engine that'll be used as a fuel pump in Bloodhound SSC, which is quite a nice idea, actually.
But is that enough? Not for me. Because of the Defender Challenge, I suspect there are more contemporary Land Rovers wearing racing numbers than there are modern Jaguars, which, for a company with Jaguar's heritage (and let's not forget that it's keen to tell you about it), is a shame. Its milking of the old only highlights in the absence of the new. Pity. The F-Type looks mega and sounds even better, and it deserves to be seen alongside Aston Martins, Mercedes-AMGs, rear-engined Porsches and mid-engined Ferraris in sports car championships.
I know, I know. Racing is expensive and the returns are – unless you're Porsche, which makes money from selling racing cars – hard to quantify. But when it comes to Jaguar, I just can't shake the feeling that, instead of trading on the old legends, it should be busy creating some new ones.