The next three years are set to bring a new level of accessibility to electric car ownership. If the last decade has been about demonstrating that EVs can work for families and businesses, typically as part of two-car households and fleets, the coming years look set to show that they can be affordable - and viable - as superminis and city cars with genuinely tempting showroom prices and real-world figures for electric range.
Small hatchbacks have long been among the most popular cars in the UK; so why should that change with electric cars? Up until now, high prices have been in the way; as, to a certain extent, have packaging and weight. After all, the compact size, practical interiors and light, nimble handling of small cars couldn't be more suited to our back roads and suburbs. It's simply that electric technology perhaps hasn't, thus far, delivered small cars quite to that recipe.
Batteries are expensive and more easily hidden in something SUV-shaped, which means that we've seen most of the innovation in the bigger segments, with the classes of larger EVs filling up quickly with very competitive models. It's also much easier to convince someone who's got two or three other cars to call upon that something on his or her driveway should be electric than someone with only one car, who depends upon it for everything - as supermini owners sometimes do.
Even so, there are already good options out there if you want to drive an electric car that doesn't take up more space than you need it to. With a bit of careful driving, some small EVs already crack 200 miles on a single charge. And if careful driving is not your style, there are a few options that even have hot hatch pretensions.
We've tested and rated every small electric car currently on sale; and we've also got a close eye on the coming crop that's still in the pipeline. Here is our rundown of those we consider to be the very best.
Best small electric cars 2023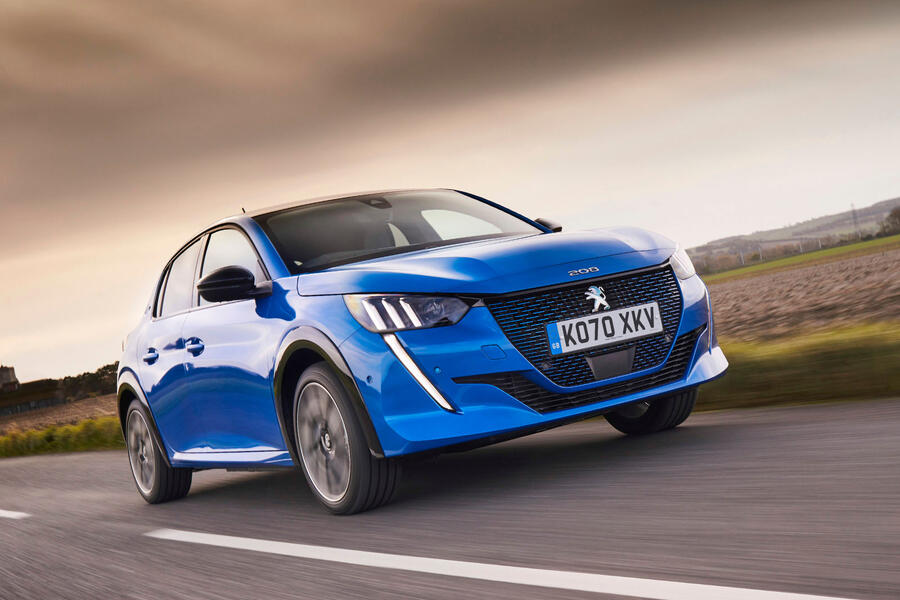 Pros: Good battery range for the price, comfortable ride, decent performance
Cons: Soft suspension impacts body control at speed, some low-rent materials, slightly cramped rear seats
As a traditional combustion-engined supermini, the Peugeot 208 doesn't do an awful lot to stand out from the crowd. However, in all-electric guise, our road testers reckon it's one of the most appealing small cars there is. That's thanks to its mix of genuinely usable range, strong performance, value, practicality, style, perceived quality and, last but not least, driver appeal. Essentially, it deserves to figure highly if you're shopping for your first electric car.
This Peugeot's materially rich and distinctive interior distinguishes it just as clearly as the stylish bodywork. Its practicality is on a par with the Renault Zoe's and better than a Mini Electric's. Both of those aspects are key considerations for cars like this.