When it comes to steamrollering the sales charts you really need an SUV these days, especially as the appeal of their rugged looks and raised ride heights shows no signs of waning. Yet despite their off-roader aping style, these machines are little more than family hatchbacks with some tough tinsellng - drive any further off the beaten track than the odd gravel car park and you'll be left marooned and mired in mud. If you really want to climb every mountain and ford every stream then you'll need a proper rough-and-tumble 4x4.
And that's exactly what the cars listed here are: proper mud-plugging machines that have been designed to tackle the sort of terrain that would make a mountain goat think twice. As ever, the choices when it comes to this class of car aren't straightforward, as some prioritise off-road performance above all else while others are the consumate all-rounders, as happy bouncing over boulders as they are tearing along Tarmac. And that's before you start getting bogged down (well, maybe not in these machines) in the details about breakover angles, wading depths and axle articulation, not to mention locking differentials and low-range gear ratios.
Yet whatever your offroading wants or needs, there should be something in our top 10 of topography-tamers that should suit your requirement and budget.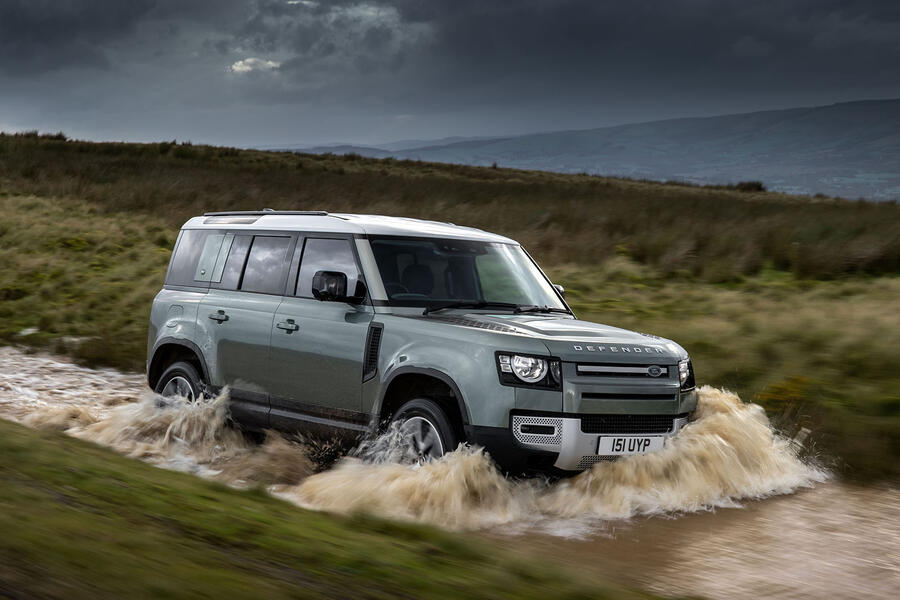 After a preamble that lasted more than a decade, Land Rover finally showed off the long-awaited follow-up act to the original Land Rover in 2019 and launched the car in showrooms in 2020. Having switched from a ladder-frame construction to a monocoque, and for plenty of reasons otherwise, this new Land Rover Defender is more of a successor than a direct replacement - and some feared that it wouldn't have quite the same kind of mud-plugging, rock-hopping, water-fording, slope-scaling and axle-twisting prowess as a result.
The new Defender can do almost all of that and more, however. With approach and departure angles of around 40deg, and ground clearance of as much as 291mm thanks to its height-adjustable air suspension, this car has all of the right vital statistics. And yet it's the style in which is tackles off-road driving, and the way it eases the load on the driver to select just the right transmission mode, to maintain just the right amount of forward momentum, and to keep to just the right line through those ruts, that really impresses. And while its square-rigged predeccessor's all-wheel drive system was simplicity itself, the latest car's is the height of sophistication, with the brand's trick Terrain Response system allowing even offroad novices to tackle the most challenging off-road obstacles.
Land Rover now offers four-, six-, and eight-cylinder engines for the car, but the P400e plug-in hybrid has become the only four-pot available, while all the diesels are now in-line sixes. The range-topping P525 V8 version certainly has performance and presence to spare, but the D300 diesel is our pick of them all because it combines plenty of torque with respectable fuel economy, drivability and refinement, and needn't cost as much as some of the other versions of the car. For fleet users and urban dwellers, of course, the P400e plug-in hybrid (which has a claimed electric range of 27 miles) will have its own particular lures.