The E34 BMW 5 Series was the executive saloon to beat during its decade of service and noted for its exemplary reliability.
The third-generation model made a great leap over the E28 which preceded it, having been developed in parallel with the E32 7 Series, with it echoing the larger model terms of both styling and engineering.
As Autocar put it on 25 May 1988 this was, "a combination that answers many of the criticisms levelled at previous 5 Series and in all but one respect – cabin room – provides BMW dealers with a solidly improved new model".
The E34 was longer, wider and more rigid than its predecessor (some things never change) while its low nose, wedge-shaped profile and coupé-like rear provided an 18% improvement in aerodynamic efficiency.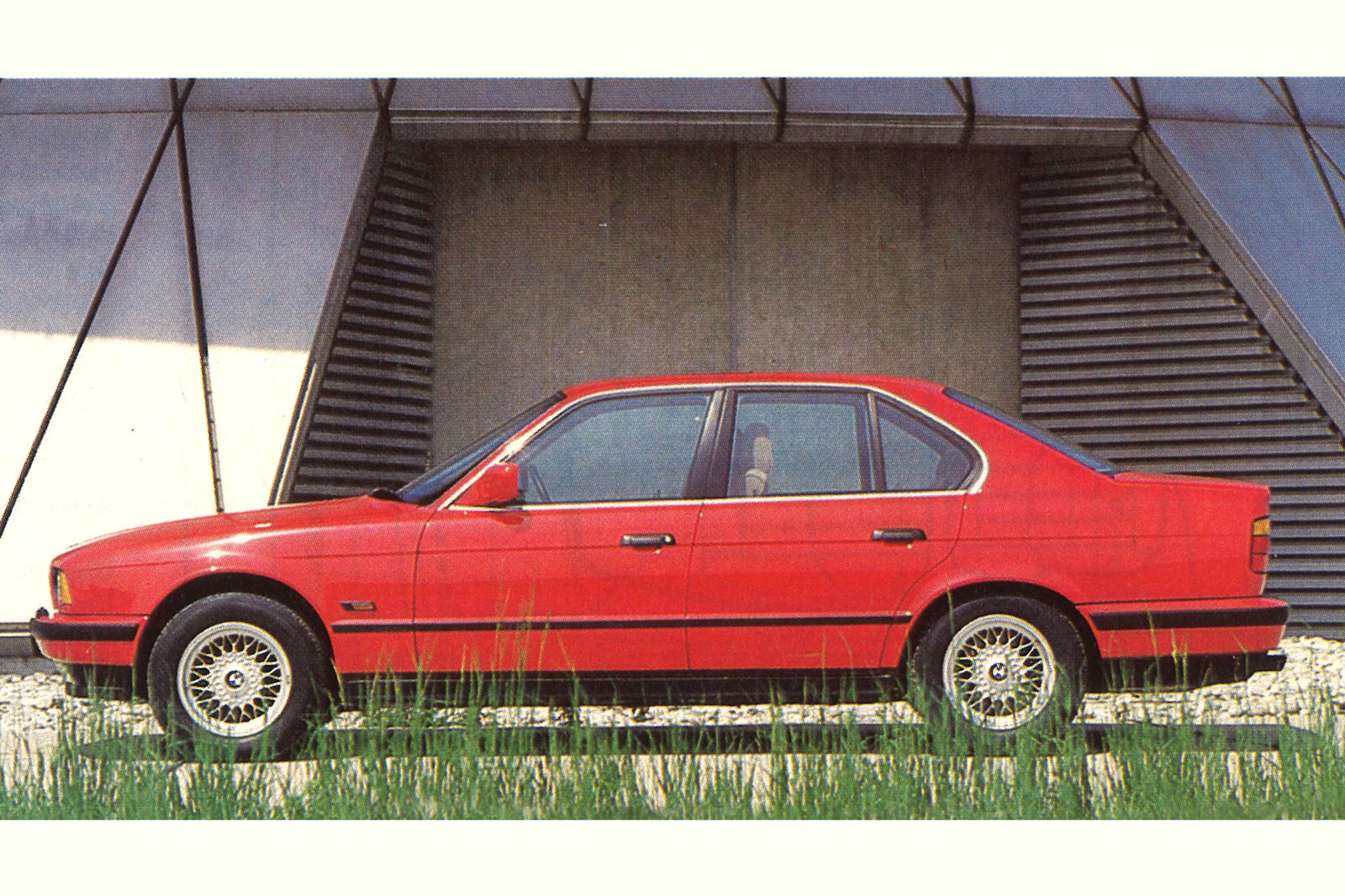 Over the car's life there were to be myriad engine variations – some developed from those used in the E28, some new to the model. These ranged from a 111bhp 1.8-litre petrol in the 518i, through 2.0, 2.5, 3.0 and 3.5-litre units, up to a 282bhp 4.0-litre V8 in the 540i.