When people talk about Lotus, the thing they'll always come back to is the company's obsession with simplicity and weight minimisation. These lead to great sports cars, so the theory goes.
And it's true. This is probably best validated by the entry-level Seven, be that in its original Lotus form, as a Caterham or, indeed, in any of its many other variations – of which there are so many as to warrant an entire Wikipedia article.
This lightweight sportster was introduced in 1957, just half a decade into Lotus's existence. It followed the Six, the car that really established the brand in the minds of the public. And it was essentially a development of its predecessor's mission, which was, as Autocar put it, to act as "a jumping-off point for the young enthusiast who wished to enter sports car racing without too much expenditure, while being usable as a normal road car, albeit with some degree of discomfort".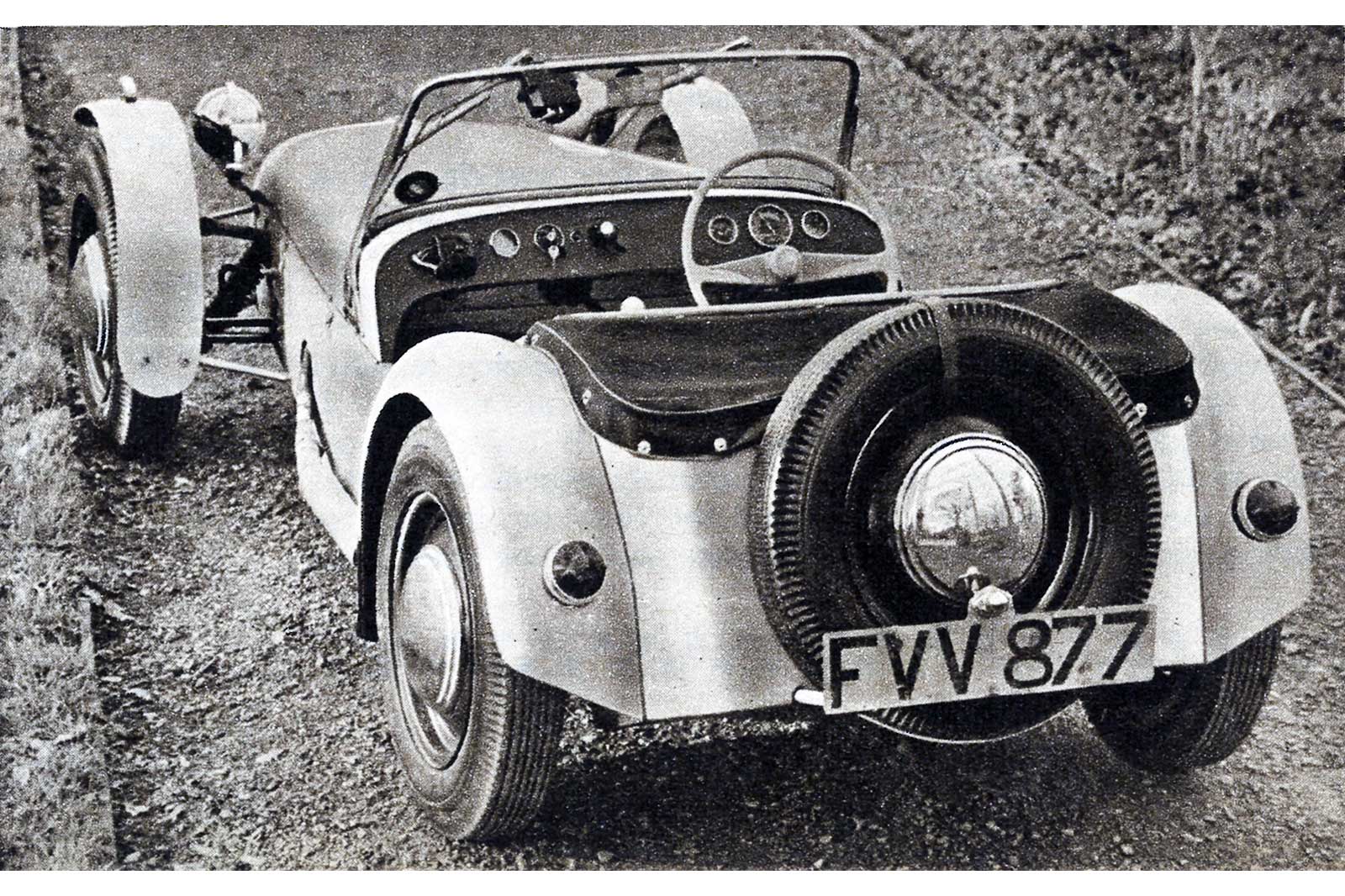 The Seven was based on a steel chassis frame of tubular construction "very similar to that of the more expensive streamlined models", clad in aluminium body panels, giving it a weight of just 1008lb, distributed in a perfect 50:50 ratio front to rear.
The suspension was by wishbones and coil springs at the front – like the Lotus 12 Formula 2 car – and, at the rear, a live axle suspended on coil springs and located by radius arms.
The engine, meanwhile, was a 1.2-litre four-cylinder 'side-valve' unit sourced from a Ford Prefect but with its origins in the Model Y of 1932. In the Seven, it produced 40bhp at 3400rpm and 58lb ft at 2600rpm. Although that sounds like nothing nowadays – indeed, it's exactly half the power output of the Caterham Seven 160's three-cylinder Suzuki motor – it still gave the car a ratio of 65.9bhp per ton, so 60mph could be achieved from rest in 17.8sec.
The engine drove the diminutive car's rear wheels via just three manual gears.