Whether it's cost-cutting, sustainability or new technology that motivates you, electric company cars have become a compelling option for drivers and fleet managers alike.
HMRC has set an ultra-low benefit-in-kind (BIK) rate of just 2% for all electric cars until April 2025, which means drivers can typically shave around 90% off their tax bills compared with an equivalent petrol or diesel model. With tax and fuel savings for fleet operators too, it's hardly surprising that over half of new business contract hire deliveries are now battery-powered, according to the British Vehicle Rental and Leasing Association.
If you're lucky enough to be offered a car as part of your job, and going electric can fit your work and personal needs, then there's a huge range of desirable models on offer – from affordable city cars to luxury SUVs. Here's our pick of the 10 best electric company cars.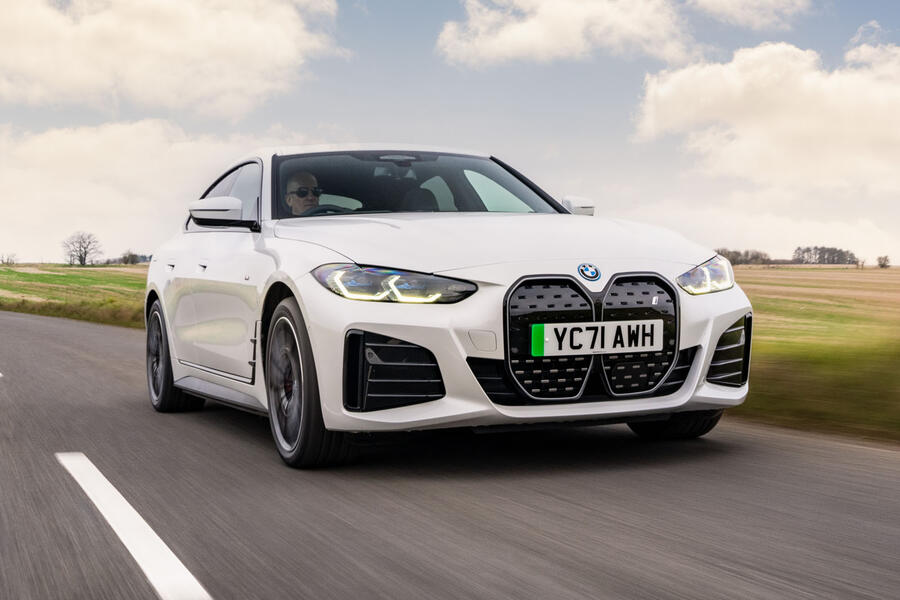 If you're looking to shrink your company car tax bills but find the all-too-common futuristic styling of an EV unappealing, then the BMW i4 should definitely be on your shopping list. Barely distinguishable from the fuel-burning 4 Series Gran Coupé with which it shares a platform, it's the closest thing the UK gets to a electric version of the fleet-stalwart 3 Series. BMW's brand-defining driving dynamics are totally uncompromised, now paired with a 335bhp rear-mounted motor that delivers brisk, but near-silent, acceleration while eking 367 miles from the 84kWh battery. With an annual BIK bill of £463 for a higher-rate taxpayer, it offers all of the savings but without shouting about it.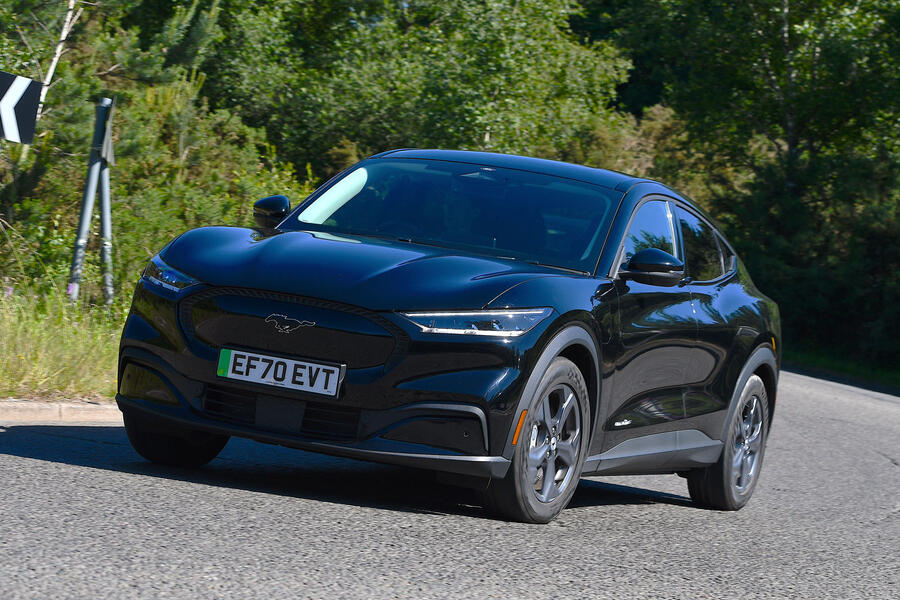 Having missed the mark a bit with the Focus Electric 10 years ago, Ford pulled out all the stops with its first from-scratch electric SUV, and it shows. Despite some controversy about reusing the Mustang name, the Mach-E shapes up as one of the best all-rounders on the market. There's a choice of two battery options, the larger of which offers a range of up to 372 miles if you can live without four-wheel drive, and you'll get 73 miles back in 10 minutes at a 150kW charger. Better still, the annual BIK bill for those motorway-friendly credentials is just £237 for a 20% income taxpayer.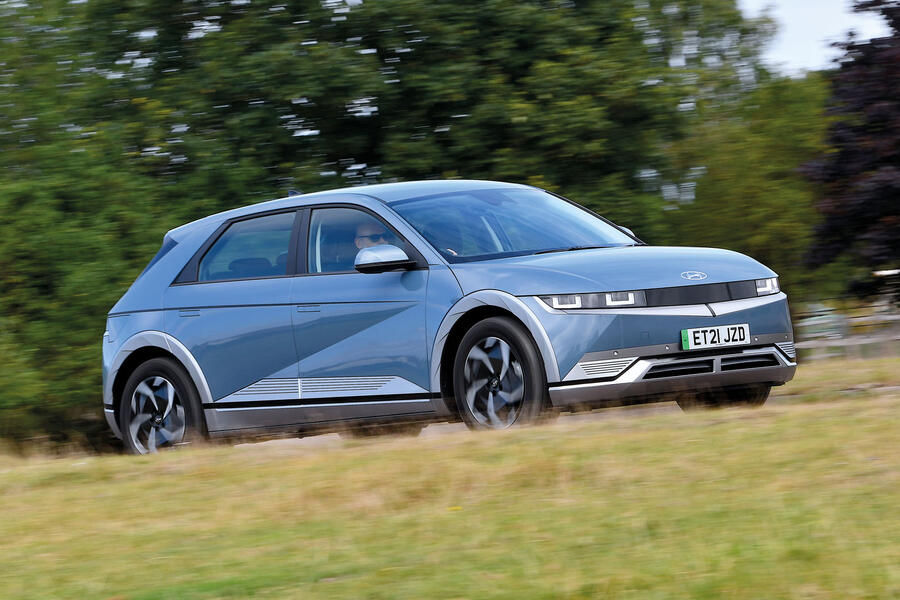 Few cars have managed to shake up the established order quite as much as the eye-catching Ioniq 5. With an angular exterior treatment and a spacious interior that clearly takes its cues from minimalist loft living, the Korean machine has successfully lured drivers out of premium-brand rivals. What's more, the all-electric Ioniq 5 backs it up with a compelling driving experience that melds engaging handling and effortless electric performance with a cosseting ride and superb refinement. It's also good value, with BIK bills from £174 per year for a 20% taxpayer – however, we'd stump up an extra £14 to upgrade to the larger battery and 315-mile range.