Company cars have always been a perk, a tasty four-wheeled sweetener for signing up to a new job. Yet in recent years, increasing taxation has meant that many users have been abandoning these machines in favour of cash alternatives. However, with the government keen for us to go green, there are now plenty of incentives to sign up for a set of company wheels if you're willing to embrace electrification.
So what are the best cars for business users? Here we list our favourites in 10 categories, from superminis to SUVs and everything in between. All of them combine a low benefit-in-kind (BIK) rating (the percentage of the car's value that you're taxed on) yet are still great to drive.
Range Rover stole a march on rivals when it launched the original version of its eye-catching Evoque, and the latest, second generation continues to keep the competition at arm's length. Stylish and sophisticated, it's as good to drive as it is to look at and sit in, distilling the luxury vibe and go-anywhere versatility of its larger siblings into a smaller and more manageable package. Better still, the arrival of the P300e plug-in hybrid has made it much more attractive for company car user-choosers. The incredibly slick 1.5-litre three-pot petrol and electric motor combo promises 38 miles of electric range and 34g/km of CO2 for a 12% BIK rating. Lower-rate earners face a minimum tax bill of £1,134 for the entry-level R-Dynamic S, but we'd consider stretching to £90 more for the more lavishly appointed SE.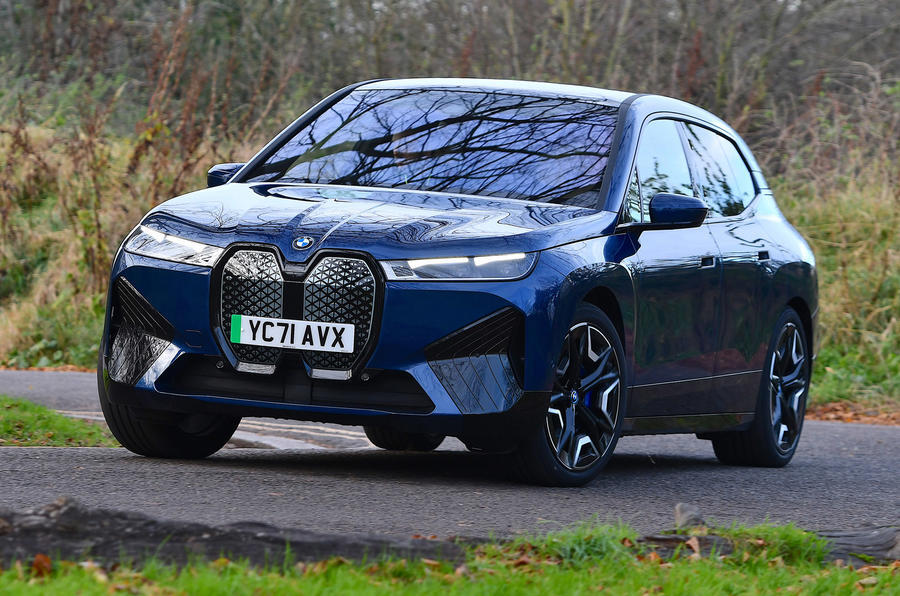 Its looks still divide opinion, but with its combination of space, luxury and suprisingly taut driving dynamics there's no doubting the BMW iX's abilities. The outrageous 611bhp M60 flagship grabs all the headlines, but for most high-flying business users wanting to make an impression the 'entry-level' xDrive40 Sport has all the speed and status they'll ever need. It's twin motor 322bhp set-up serves-up strong performance, while its 77kWh battery claims 257 miles on a charge and can accept 150kW rapid charging, which is crucial when needing to make that crucial meeting but you need to stop for a quick zap and dash. Crucially, with a BiK rating of just 2%, higher rate earners will only need to sacrifice £567 a year.
Mid-sized executive car: BMW 530e SE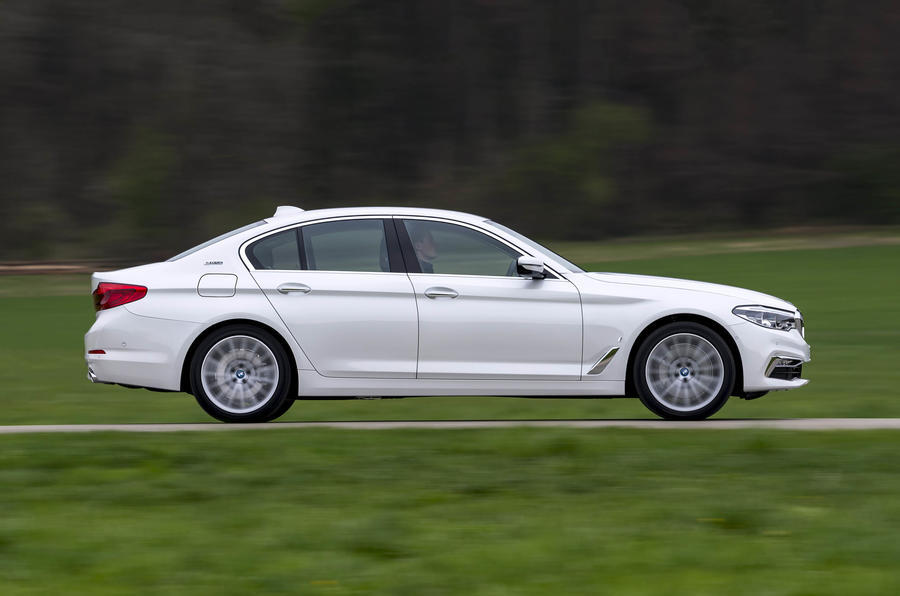 Some things never change, and despite numerous challengers - both saloon and SUV - the 5 Series remains king of the corporate car park. This is especially true of the plug-in hybrid variants, which deliver the BMW's trademark sharp handling and cosseting long-distance refinement, but throw in a welcome dose of tax relief. The 288bhp 530e is best, its combo of 2.0-litre four-cylinder motor and 127bhp electric motor being beautifully integrated for a pleasing combination of punch and parsimony. It also results in 31g/km CO2 emissions and an 12% BiK rating, which means an annual salary sacrifice of as little as £1236 on SE models.