This year's Autocar Awards had a new look, a new venue and even more recognition for the automotive industry's high achievers.
Held in the impressive Silverstone Wing on Tuesday evening, after the highly successful CDX Car Dealer Expo earlier in the day, our revamped event recognised the cars that have achieved our coveted five-star road test rating in the past 12 months, as well as five other stand-out vehicles that we regard as industry game-changers.
Carlos Tavares wins Issigonis Trophy at Autocar Awards
We also paid tribute to the engineers, designers and innovators who are blazing a trail at the forefront of the industry, both in the UK and around the world.
Autocar Awards video
This may not seem like a natural place to look for innovation, but the new Audi SQ7 is packed with technology that will be significant in this industry over the next few years and beyond.
It features a beefier 48V electrical sub-system that drives active anti-roll bars (as with the Bentley Bentayga) and, more significant, an electrically driven compressor (effectively an electric turbo) that reduces lag to negligible levels and allows for a much broader spread of shove on a diesel engine. It needs the 48V system rather than just a traditional 12V one because it, and the anti-roll bars, require enough voltage oomph to act quickly and powerfully.
Beefier electrical systems will be increasingly needed to drive not just electric turbos but also mild hybrid systems, more chassis set-ups, everadvanced infotainment systems and semi-autonomous speed and steering controls. The SQ7 is there already with the tech, and for that we salute it.
ENGINEERING HERO
TYRONE JOHNSON
Vehicle engineering manager, Ford Performance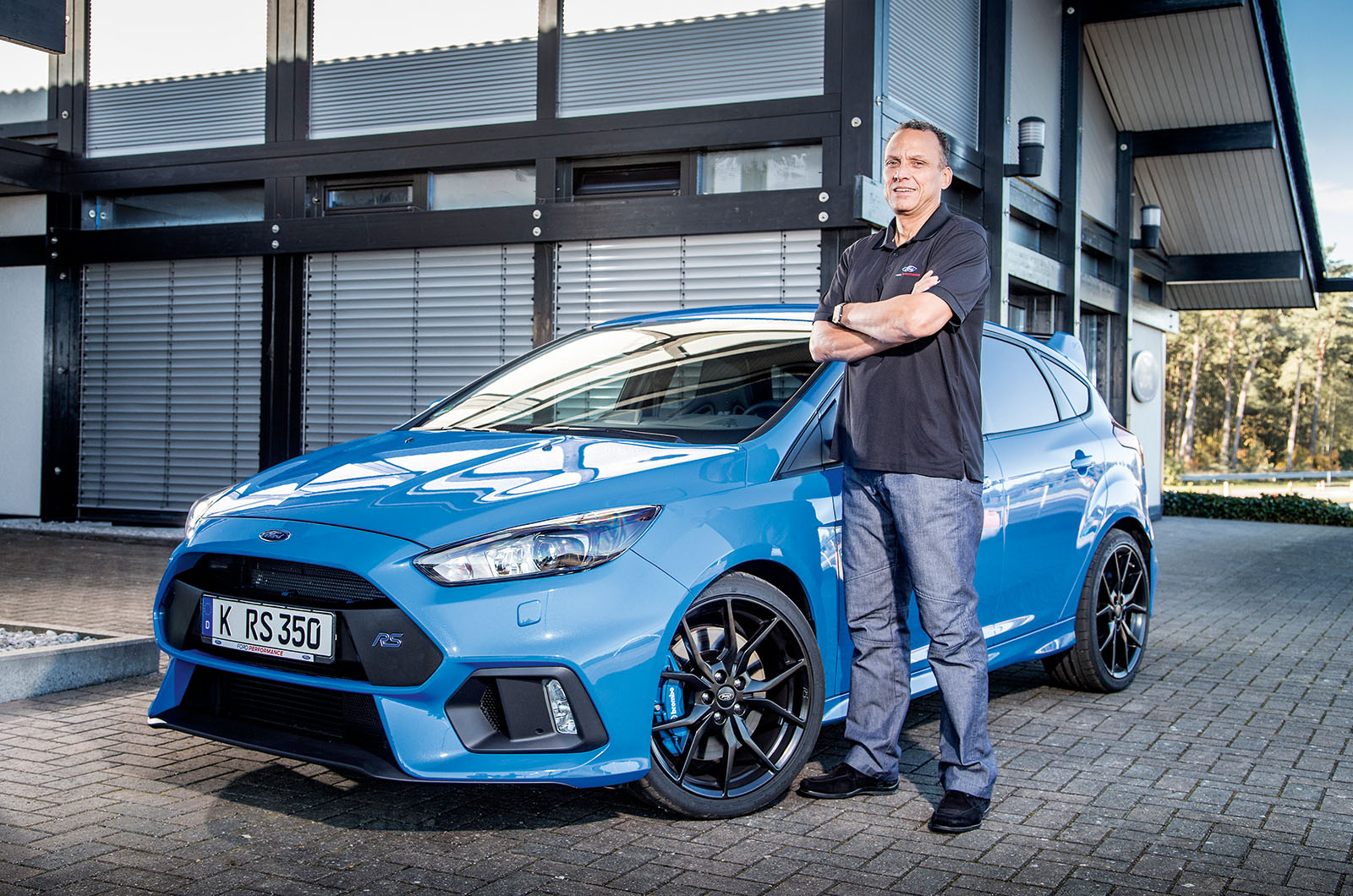 The car industry can't have enough straight-taking, enthusiastic, driven engineers like Tyrone Johnson. There is a glint in this man's eye as he talks about the outstanding new mega-hatch that he and his Ford Performance engineering team have produced: the Mk3 Focus RS. He doesn't gush; he knows he doesn't need to.