Jaguar has used the best possible method to prove that the performance of its recently announced 2.0-litre four-cylinder F-Type sports car lives up to the promised 296bhp engine output — by allowing Autocar a world-first ride in the new entry model with ace engineer and driver Mike Cross.
Late last week, on the same Warwickshire roads on which much of the four-cylinder F-Type's final development was carried out, Cross demonstrated that the new model offers performance that nudges into the supercar sector.
Four-cylinder Jaguar F-Type revealed with 296bhp
Indeed, the 5.4sec 0-60mph time quoted for the new car – which comes in only rear-wheel-drive guise with its own specifically configured eight-speed ZF Quickshift auto – is a shade quicker than the six-speed manual version of the pricier 335bhp V6 model, previously the entry-level F-Type. Engineers say the fourpot's 295lb ft torque peak, developed from just 1500rpm, plays a key role in its impressive throttle response.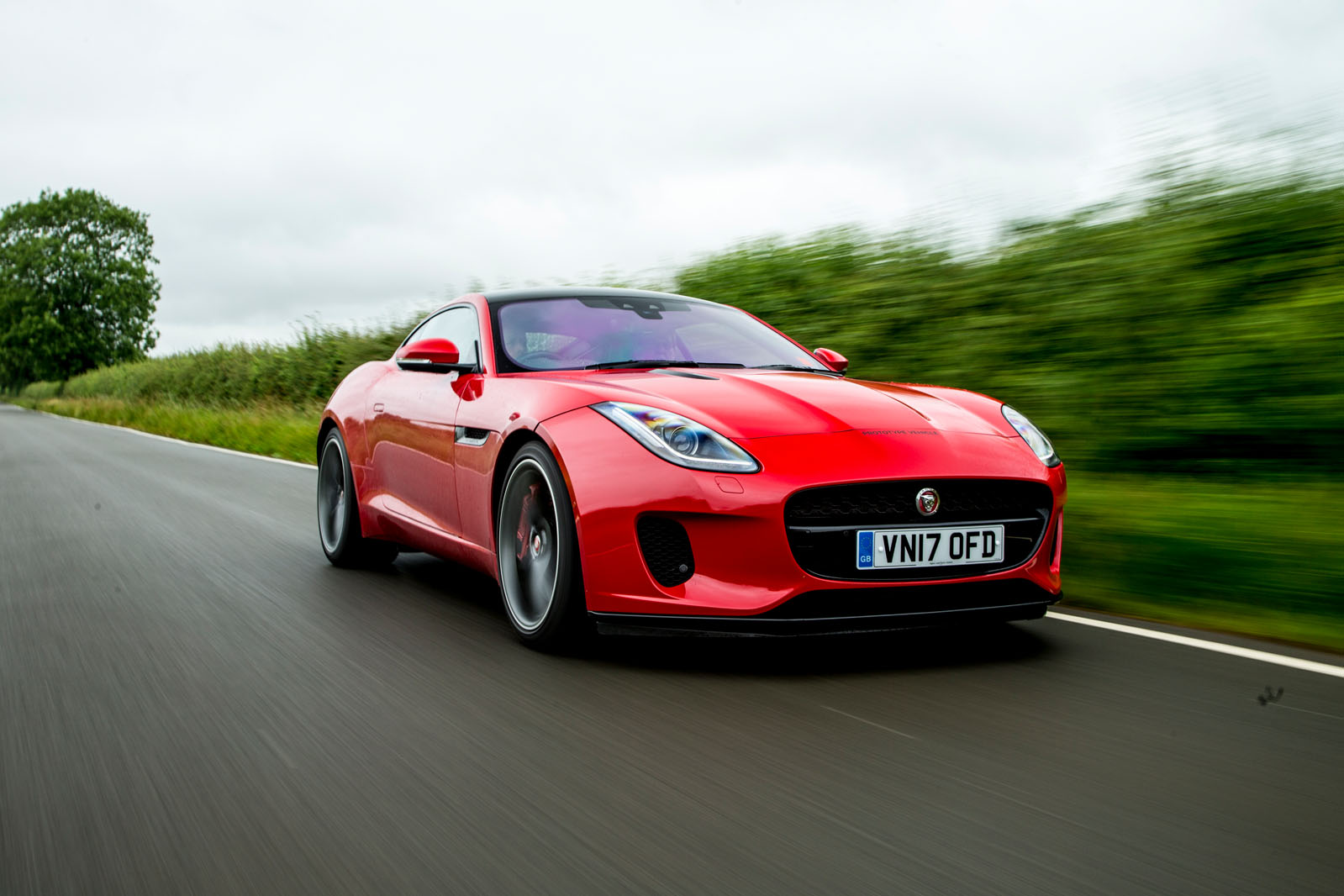 Jaguar has already started building four-cylinder F-Types for production and will deliver the first cars in late August. It cites their key marketing role as broadening the appeal of the F-Type, whose most powerful SVR model now costs more than £110,000. Yet with the 2.0-litre turbo's arrival, it is now possible to buy a coupé version of the F-Type for just below £50,000 and a convertible at just over £55,000.
That makes Jaguar's "most dynamically capable, most performance-focused" model yet look much more competitive against rivals such as Porsche's Boxster and Cayman — especially since there has been no move to reduce equipment or cheapen the F-Type's luxurious cabin.
Far from being a price leader, the 2.0-litre car, Jaguar insists, has a character all of its own: the lighter engine contributes to a weight cut of 52kg, mostly over the front wheels, which aids agility. The car also has a sporting but distinctive exhaust note, some of which emanates traditionally from the engine bay and some from the car's audio system.