Our man has been busy getting acquainted with the latest-generation Renault Clio this week, but still found time to head for the hills in his Lotus, and think back on some memorable moments spent inside Lamborghinis - not all of them positive.
Monday
Deep joy to have rival 1.0-litre three-cylinder superminis on my drive: a £23,000 Ford Fiesta and an £18,000 Renault Clio. These are two of the happiest cars going. It might sound ridiculous to call them uncomplicated, but that's their nature.
The Ford arrived first, and I warmed to its sporty character: 153bhp mild-hybrid powertrain, strong body control and quick-fire responses. I like Clios, but didn't expect the cheaper TCe 90 to match it, and it didn't. In fact, it was better.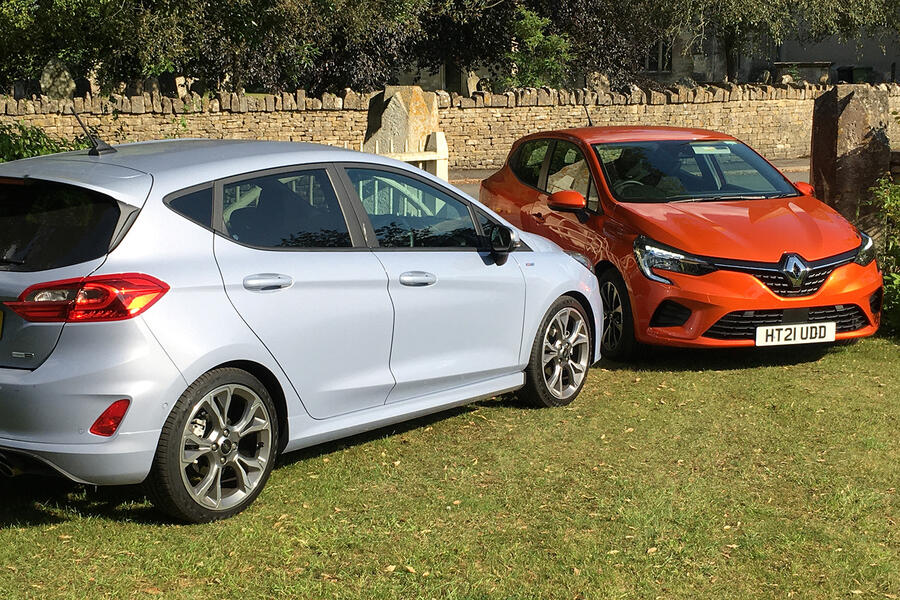 This was a shock. The Clio was slower, of course, taking three whole seconds more to reach 0-60mph and having a top speed 20mph lower, but that hardly matters on traffic-bloated roads. The car still felt brisk, and its composed, quiet ride suddenly made the Fiesta seem (whisper this) a bit juvenile. Better-weighted brakes and steering, plus a more precise gearchange, completed a surprise package.
All cars have ups and downs, and it strikes me that the Clio (on a new platform) is at the height of its powers. A cleverly modernised veteran, the Fiesta has slipped, probably because its maker has more urgent, electrified fish to fry. The question is, can Ford get it back, or will it depend on well-honed marketing skills while concentrating on the new models of tomorrow?