In this week's automotive adventures, Steve pulled out a pitcher of popcorn as he experienced an unusual drive-through film, caught up with a beaming Gordon Murray and explains why an amateur's Lego car design is getting his vote to become an official Lego product - and why it deserves yours, too.
Monday
A drive-in movie in daylight? This wasn't what I and a dozen other hacks expected when we pitched up at a swanky lakeside venue near Heathrow for the UK launch of the beguiling baby Honda E, "the start of Honda's electrification journey". Instead of setting up some kind of socially distanced lecture hall for the tech presentation, Honda's people sat us individually in the cars we would be driving, in front of a huge daylight screen, and showed us various well-edited presentations. The highlight for me was being in a car with a fascia packed with new tech while a clever bloke on screen explained it item by item. As a result, any impression of complexity was entirely absent, even in my slow-to-get-it bonce. This idea must persist post-pandemic.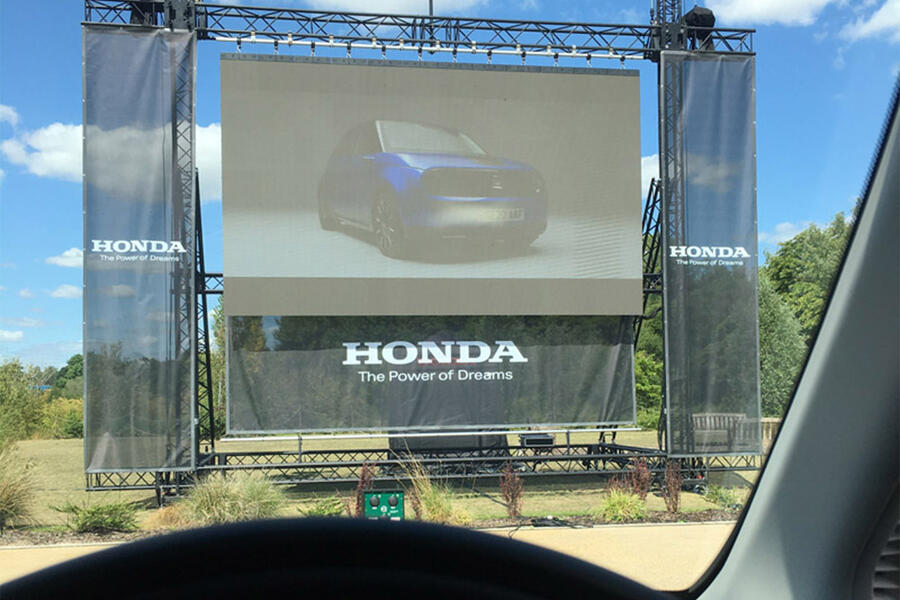 I loved the car, whose four-star rating for once showed up the limitations of road testing. You couldn't give the E a full five because of the price (£30k for the one you would want) and its short range. But I loved the styling and interior design and especially the ride and handling. Here was a nimble little car that rode with true suppleness and refused to crash into even the most inviting bitumen crater. Practicalities aside, I would just love one. Five stars for desirability.
Tuesday
Meanwhile, I've traded my Vauxhall Corsa 1.2 petrol eight-speed auto (one of the best small internal-combustion-engine powertrains going) for an electric Corsa-e, which performs at least as well and promises a 209-mile range. We put this to a stern test by driving a return trip from home in Gloucestershire to my London roost (97.9 miles each way). The car reached The Smoke promising an easy 120 miles by return but just squeaked home. No, it isn't uphill all the way: the difference was a westerly tailwind outwards and a consequent headwind on return. As my flying club's chief instructor always boringly repeats, weather in this country comes from the west. Amazing that it should make 20 miles' worth of EV range difference, though.