Gordon Murray Automotive, which is set to unveil its new T50 hypercar in May, has released a video that shows a three-cylinder test version of the hypercar's V12 motor revving to 12,100rpm.
Developed by British engineering firm Cosworth, the normally aspirated 3.9-litre V12 produces around 650bhp and 332lb ft. Its 12,400rpm 'hard limit' makes it the highest revving road car engine ever built. For reference, the Aston Martin Valkyrie's V12 motor, also developed by Cosworth, tops out at 10,500rpm.
UPDATED: The 650bhp T50 has now been fully revealed
McLaren F1 three-seat supercar of 1992 and the Brabham BT46B grand prix 'fan car' of 1978, whose extraordinary levels of downforce briefly stood F1 on its head and took one race win before the team withdrew it in the face of opposition from rivals.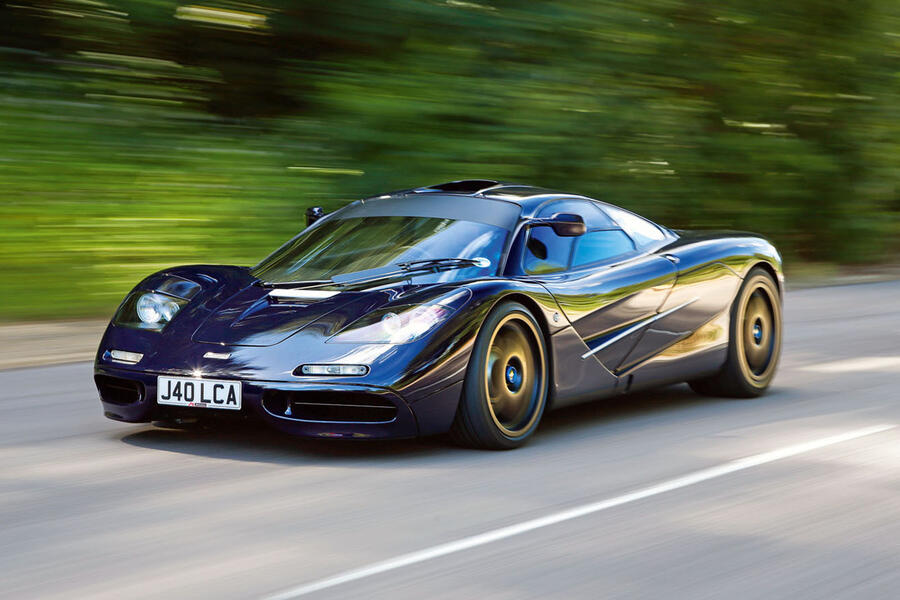 The new T50's most striking feature is a 400mm rear-mounted electric fan, designed to extract air rapidly from beneath the car, radically increasing downforce and grip. The aero set-up can be configured in six different modes, two of them automatic, the rest driver selectable. They vary from the super-slippery Streamline mode to the High Downforce setting, for use when exceptional stability and traction are needed.
The first details of the T50 emerged last summer, when it became clear that it would use much of the packaging and technology of the F1, simply because, in Murray's view, there isn't a better way of doing it. The car has an all-new carbonfibre tub
At the front of the engine, a 48V integrated starter/ generator connects directly with the crankshaft. It acts as a starter motor, then converts to a generator to produce the power needed to spin the lightweight fan at speeds of up to 8000rpm.
The V12 is mounted very low in the T50's all-carbonfibre tub, driving the rear wheels through a six-speed H-pattern manual gearbox built by Xtrac. Murray says most buyers are "relieved" by the presence of a proper stick shift, but he directs those who prefer paddles to the 25 late-build track cars, which will probably use them.