"Lads! Stop playing with the electric windows." My earliest Jaguar XJ memory is of riding in the back of a friend's dad's new Regency Red Series 1 XJ6, in perhaps around 1970.
It was the first time I had been in a car with power windows, and the small chrome switches were simply irresistible.
I was aware that this was a special car, and still more so when the much anticipated XJ12 finally arrived; the waiting list for this magnificent beast ran to many months.
For years after that, I merely admired these cars and watched them become common. By the time the Series 3 appeared in 1979, with its beautifully reworked Pininfarina roofline, you could see the earliest Series 1s crusting with rust. You would spot corroded rear valance panels while queuing in traffic, along with ill-fitting bootlids closed on excess baggage, rust-pustulated wings and blistered door bottoms.
These cars headed only one way – given that the XJ was much-favoured for its strength, often to a banger race before the crusher. It amazed me – and still does - how uncaring people can be of something expensive and recently much-desired.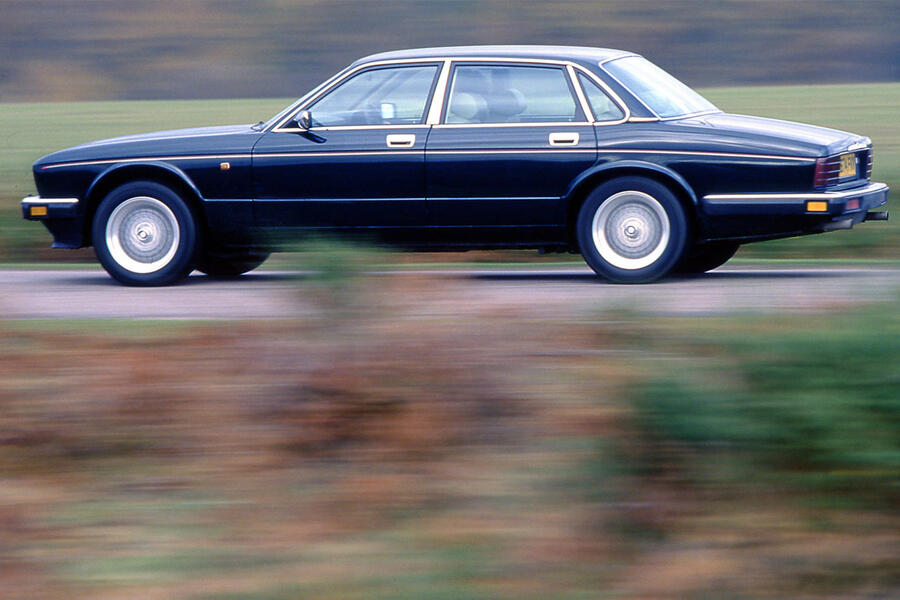 The 1980s XJ40 would face the same destiny, its protracted and uncertain birth producing the least-loved XJ. It would be facelifted into a car far more acceptable, especially in hot XJR form.
By now, Jaguar was stuck in an ill-advised cycle of recycling its past, the process reaching its painful zenith with 2003's aluminium-bodied X350. I saw it unveiled by design boss Ian Callum, hired too late to significantly change a car that was becoming a distended pastiche of itself. He knew that it fell short. Not technically, mind you: its low weight combined with superb powertrains to great effect.