There is a curious irony that lurks at the heart of retrospective drive stories like this.
For while my brief, or at least part thereof, is to celebrate the 50th anniversary of the Jaguar XJ and have a sentimental wander around the many lanes that took it from that date to this, the cars that represented the best of the breed only ever focused on the future.
This article was originally published on 17 September 2018. We're revisiting some of Autocar's most popular features to provide engaging content during these challenging times.
'Twas ever thus: throughout history, the cars that make us want to look back are almost exclusively those that chose to look forward. And despite the historical and somewhat stereotypical image of a Jaguar being what you bought yourself as a retirement present, Jaguars themselves have delighted in doing it differently.
Even today this Jaguar XJR575 feels deliciously iconoclastic. The hot Mercedes, BMWs and Audis against which it offers putative competition are actually not so much a class apart, as a concept. For all their immense punch and jaw-sagging point-to-point pace, you could walk past any one of them in a crowded car park and not notice it. Yet even without almost £5000 worth of Satin Corris grey paint, the XJR will always grab your attention and so it should. The best XJs, like all the best Jaguars, have always made a statement.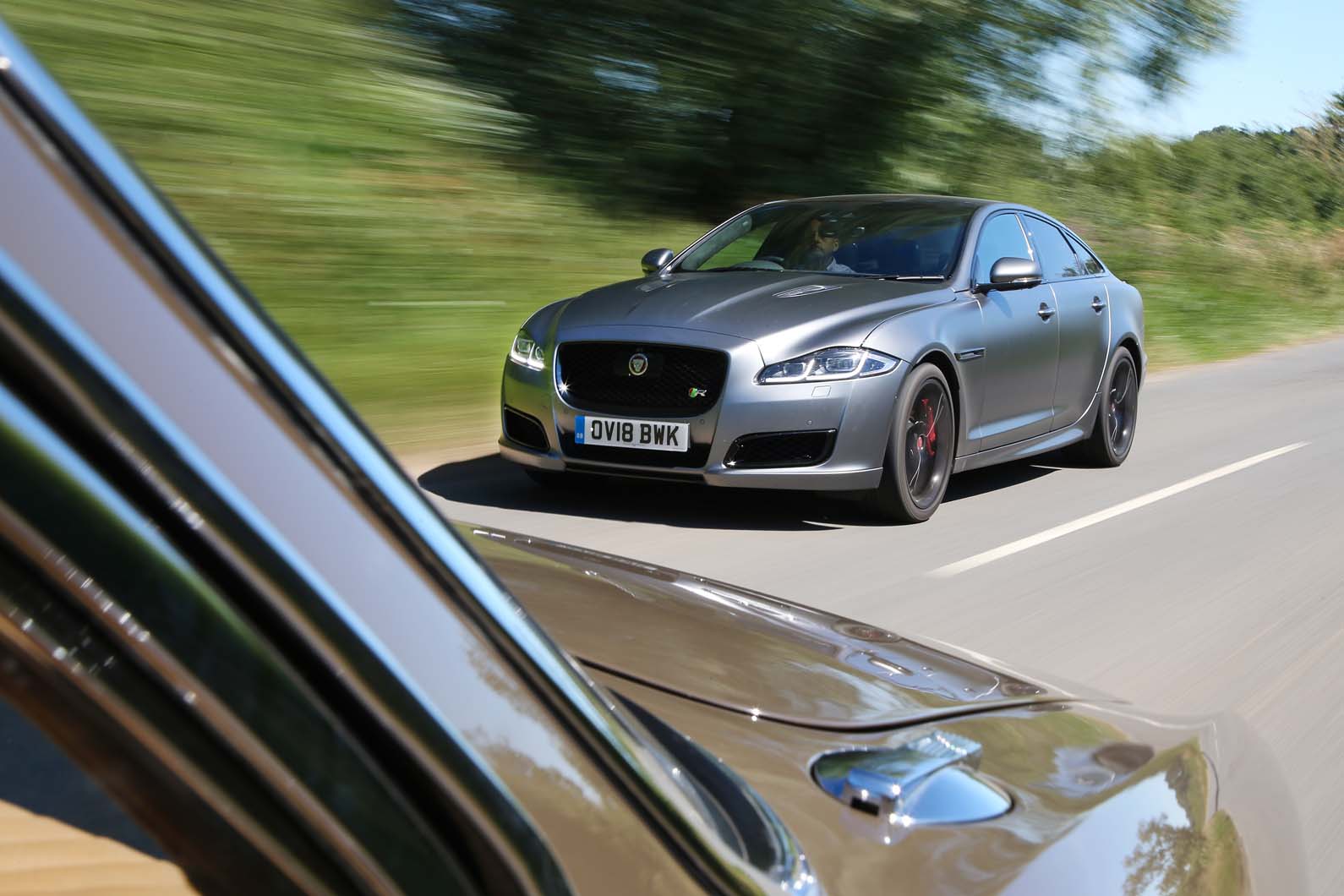 It's the same on the inside. Not for Jaguar the almost industrial surfacing cleanliness preferred by the Germans. There are aspects of the XJR's interior that make me want to put my fist through the dashboard at times – chiefly the utterly lamentable navigation and information system – but the rest of the time I just love being on board. At the risk of sounding like a spurned Love Island competitor, it's just so special in there.