Two and a half years have now ticked by since the final Defender rolled off the production line and we're still waiting for Land Rover to show off its successor without camouflage.
We know it's coming — JLR has said as much and disguised mules have been spotted winter testing. But I'm beginning to wonder if the company is leaving it just a little late.
Land Rover's 70th-anniversary celebrations came and went without an official unveiling. And, now, when it comes to retro-inspired, all-terrain options, the Defender is no longer alone.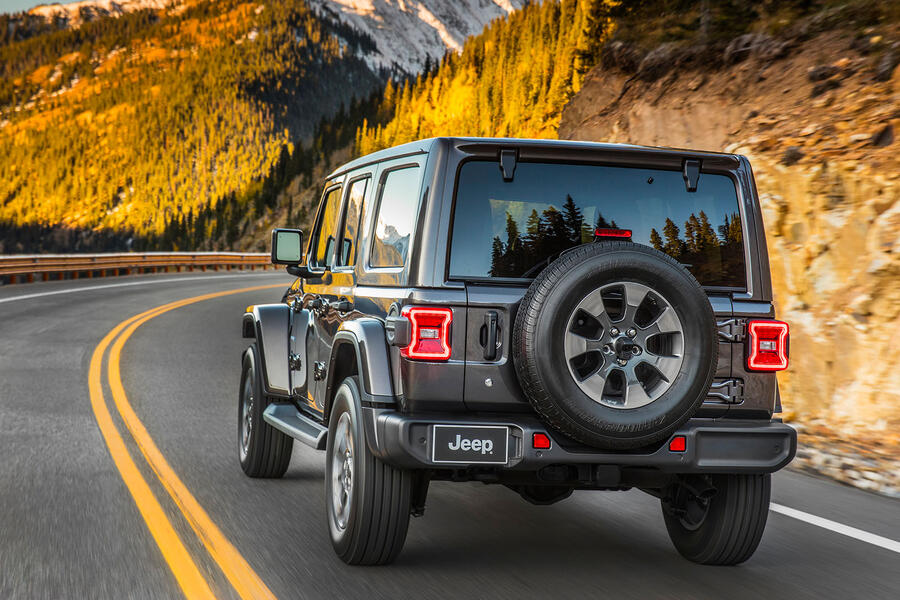 Jeep is readying a significantly overhauled Wrangler for Europe later this year, while the fourth-generation Suzuki Jimny continues to turn heads with its rugged-on-a-small-scale styling. Even some hard-to-impress staffers in the Autocar office say they're fans.
Both cars were designed with a nod to their heritage and — on paper, at least — appear to be confident off-roaders, with ladder-frame chassis, low-range gearboxes and rigid axle suspensions.
So, basically, the two most important things for a new Defender to get right.
Land Rover might argue that its cars have the best off-road ability of any 4x4, but Jaguar Land Rover's new MLA platform — which the Defender looks set to be one of the first in line to use — is currently unproven.
The Wrangler and Jimny should appeal to anyone on a modest budget, too. Land Rover insists that everything it makes qualifies for 'premium' status, so you have to imagine the new Defender will carry a price to match, even if the mainstream model will be intended as a workhorse vehicle.
With cars like the Wrangler and Jimny applying pressure in the mainstream, and premium models such as the Mercedes-Benz G-Class pushing down from above, the new Defender is being squeezed from both sides.
I understand JLR doesn't want to tease a new model and disenfranchise all the customers who think they know what a Defender is, and there's always the worry of copycats pouncing on any concept the company reveals. If development is being shifted from the Range Rover's D7u platform to the new MLA architecture, that would understandably put the brakes on a potential reveal as well.
Still, brand names alone can only carry so much weight. With potential customers receiving only radio silence so far, Land Rover is leaving the door open for its rivals to make big gains.
Read More
All-new Range Rover to hunt down Bentley and Rolls-Royce from 2021
New Land Rover Defender edges closer to production as cold weather testing commences
2019 Suzuki Jimny engine and gearbox options revealed