Twenty years ago, there was a golden opportunity for 'grassroots supercars' – primarily those from Noble and TVR, but also some from Marcos and Ultima and even Caterham and Lotus – to make their opposite numbers from blue-chip exotic brands like Ferrari, Lamborghini and Porsche look a bit silly.
Now, however, that task looks so much harder that I wonder if it's even possible.
At the turn of the 21st century, the Ferrari 360 Modena made less than 400bhp and weighed little under 1500kg. Designing a spaceframe alternative to it that might be 20% lighter wasn't a huge stretch; and with the value of sterling strong, fitting it with a turbo engine (or a Chevrolet small-block V8) that made more power and considerably more torque wasn't hard, either.
Do both things and you could create a car of pretty incendiary, giant-killing performance, and with all the dynamic advantages of lightness into the bargain. It wasn't hard to understand the selling point of Noble's M12 and Noble M600; you just had to drive one.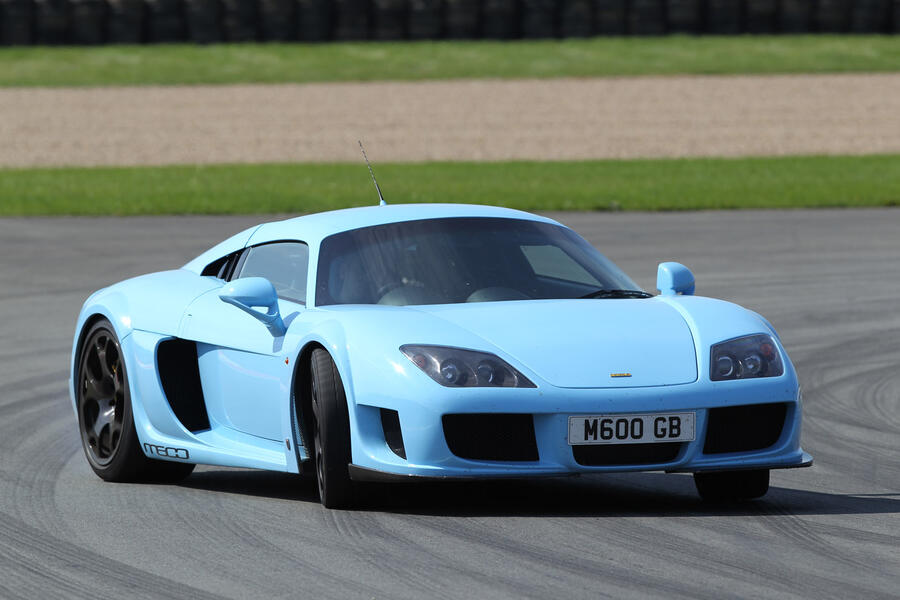 Today, however, the establishment supercars that the new Noble M500 is aiming for aren't nearly so vulnerable. The market conditions that once made it viable to import powerful V8s from the US or chassis from South Africa no longer exist. And if you even want to match the sprint times of the upcoming Ferrari 296 GTB or 3.0sec McLaren Artura, you're going to need a sophisticated, torque-vectored hybrid powertrain, rather than just plastic bodywork, a dustbin lid of a turbo, a strong clutch and a fast shifting arm.