Silverstone is Lewis Hamilton country. The home hero will bid for a record sixth British Grand Prix win this weekend, buoyed by a partisan crowd just like Nigel Mansell and Damon Hill before him.
But beyond the Lewis lovein, the fans know there's another who is increasingly deserving of adulation. Lando Norris arrives at his first British GP on a rising wave. The McLaren rookie, at just 19, has scored points in four of his nine grands prix so far, and even appears to be getting the upper hand on respected team-mate Carlos Sainz Jr.
McLaren, while improving, is nowhere near the team it was in 2007, but still there's a faint echo of Hamilton's debut season when he shook up another Spaniard, Fernando Alonso.
It's too early and unfair to label Norris 'the new Hamilton' – especially when the original is still at large. But the signs are this kid is special. Last time out in Austria, he found himself wheel-to-wheel with the five-time champ – and looked entirely in his element.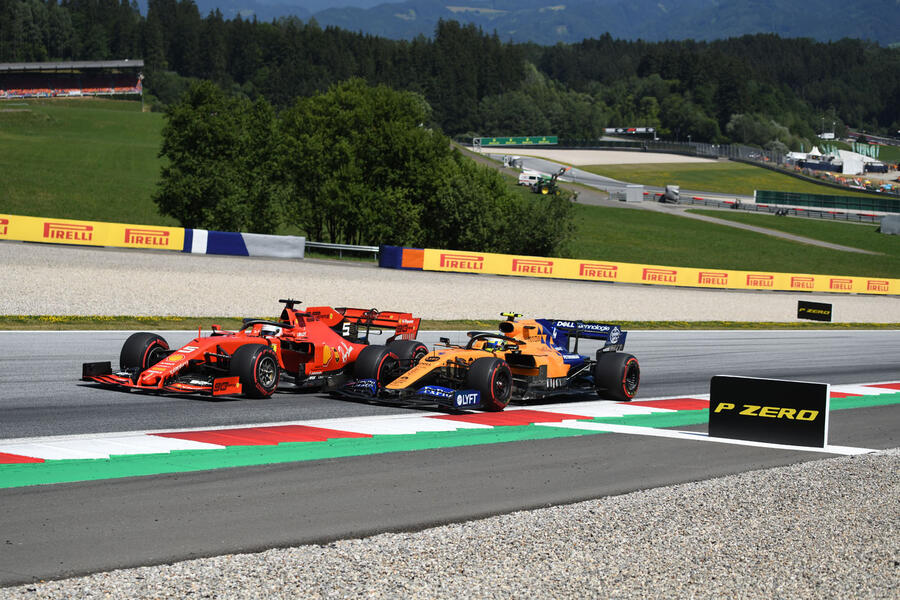 Norris describes himself as "pretty satisfied" with his season so far. "I've started the last two grands prix from fifth on the grid, which has been cool," he tells Autocar. "It was fun to race wheel-to-wheel with Lewis, and Max [Verstappen] in the opening laps in France. We obviously want to be racing these guys consistently at the front, but that's the future. For the present we're fighting in the midfield pack, which is incredibly tight. The slightest mistake in quali – a small lock-up, for example – is the difference between reaching Q3 or being near the bottom of Q2. That's how close it is."