The Nürburgring is a place that enjoys hallowed status within the collective psyche of petrolheads everywhere.
For decades, the treacherous 15.5-mile Nordschleife circuit that scythes maniacally through dense forest and over rolling hills has been a place where car and driver alike have been put through their paces physically, mentally and mechanically. Not all come out unscathed; the 'Green Hell' has destroyed more than the odd race car over the years.
Car lovers from around the world make the pilgrimage to this petrolhead mecca practically all year round. But until last weekend, I'd never been. And as far as first times go, mine was a pretty special one. The circus that is the Nürburgring 24 Hours endurance race had rolled into town, bringing with it some 150 race cars, around 580 drivers and a 230,000-strong horde of fans.
Even as someone with only a passing interest in motorsport, I found it impossible not to get caught up in what is one of the racing world's most outrageous carnivals. Part of this is the freedom you have as a punter to stick your nose where it probably shouldn't be. Before the race starts, you can wander the pit lane and access the garages, all of which are shared by multiple teams. Nothing says 'immersion' like being shouted at by a mechanic as you try to snap a grainy smartphone image of the teams at work.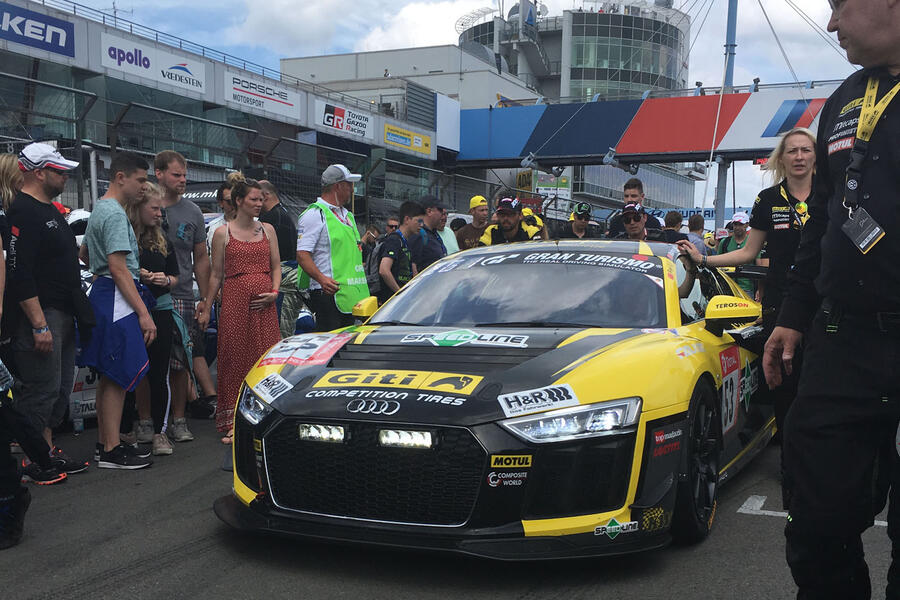 The grid is open ahead of the race, too. The air here is thick with the smell of sweat and petrol, and fans swarm in their hundreds to get a closer look at not only the cars, but the drivers and teams as well. Taking a walk down between the columns of cars really hammers home the diversity of the field. Here, GT3-class Ferraris, Porsches, Audis and Lamborghinis race at full throttle alongside tricked-out BMW 1 Series Coupés, Renault Clios, KTM X-Bows and everything in between. Some brave souls had entered an ancient Mk3 Volkswagen Golf that, rather surprisingly, turned out to be one of the loudest cars on the grid. It's a bonkers place.