From Le Mans focus switches straight to the Nürburgring this weekend for the second of Europe's 'Big three' 24-hour races, the other being at Spa later in the summer. The fearsome twists and undulations of the 12.17-mile Nordschleife contrasts starkly to the flat-out blasts and sweeps of the 8.4-mile Circuit de la Sarthe. Each has its own demands.
Peter Dumbreck knows a thing or two about both. Twenty years ago, the Scot survived one of Le Mans' most infamous accidents when his Mercedes-Benz CLR took off and flipped over the barriers. He returned and finished third in GTE with Aston Martin in 2013, but it is the Nordschleife with which he is now more synonymous. 
Following his first Nürburgring 24 Hours in 2003, Dumbreck has only missed one since and is a renowned circuit specialist, who until a couple of weeks ago held the electric car lap record in the Nio EP9. Since 2007 he has raced for Falken Tyres, for whom he also races in the VLN, the series dedicated solely to the Nordschleife. "I don't know how many laps I've done around there, but it's well in the thousands," says Peter.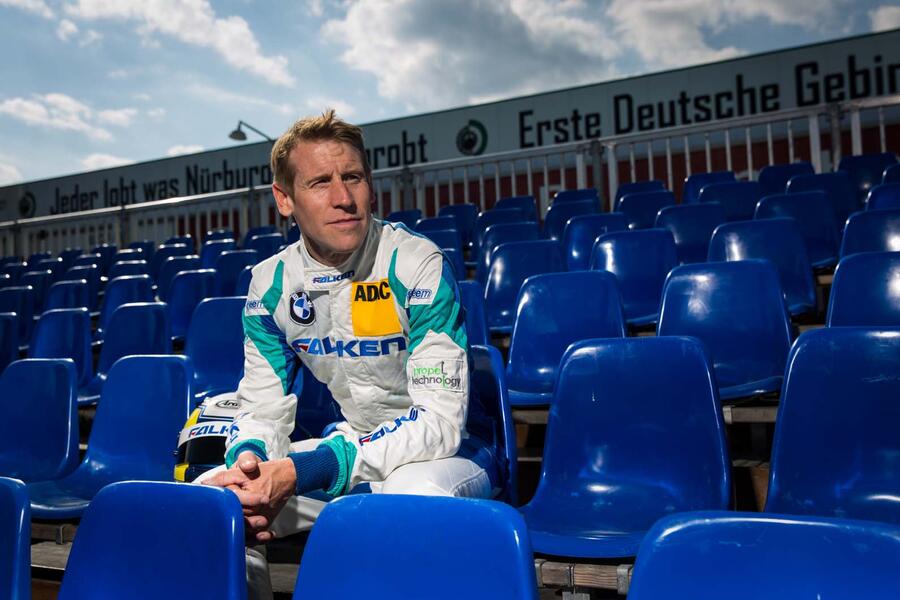 So what's it like having the Nürburgring as your local circuit? "Strange," he admits. "It's one of a kind. It's hard to compare to Le Mans or anywhere else. I haven't driven Bathurst, but I think it's the most challenging circuit in the world."
Famously dubbed 'The Green Hell' by Jackie Stewart, the Nordschleife is tough enough without the high volume of race traffic Dumbreck and his rivals live with. "The cars are getting quicker, the speed differences between the slowest and us in the fastest GT3s are extreme, and accidents happen," Peter says. "In the VLN you're looking at 200 cars, and in the 24 Hours 130-150. You rarely get a clean lap."
Like the Indianapolis 500, the Nürburgring has its own rookie orientation before drivers can race in the 24 Hours. "It doesn't matter who you are," Peter explains. "You could be Lewis Hamilton, you still need a permit and do two VLN races in a lower powered car to be assessed. That's good, but they don't differentiate who can apply.