Who would have thought it? 'Captain Corvette' is called Oliver, and he's from Bedfordshire. For nearly 20 years, he has raced America's greatest muscle car all over the world with astounding success and now, at age 48, is finally stepping back from the front line. But Oliver Gavin is far from finished with the car that has come to define his racing career.
"The timing was right," he says of his decision to step down from his full-time role with Corvette Racing, run by Pratt & Miller in Michigan. "Sometimes you have to make a decision and go, which is what I've learned, in every respect, from my 30 years in motorsport."
Nineteen seasons; few racing drivers enjoy such long associations, but somehow Gavin, a true English gent and dedicated family man, has become the ultimate 'Vette vet, fully woven into the fabric of the colourful US scene. Funny how things turn out.
Land of opportunity
With a different run of the baize, Gavin would be an ex-Formula 1 ace instead of one of the world's best and most experienced GT endurance racers. British Formula 3 champion in 1995, he jumped on a plane bound for the Australian Grand Prix at the end of that season to race for the minnow Pacific team – only to be refused the superlicence required for F1. Probably just as well given the state of a team whose ill-starred flirtation with grand prix racing was about to be cut short.
A spell in Germany's DTM touring car series with Opel and a final push for F1 in the cut and thrust of Formula 3000 left him "stumbling along" – until he headed west to the "promised land". Sports car drives for Saleen and in privateer Lola prototypes gave Gavin a first taste of American motorsport and changed his life when Corvette racer and rival Ron Fellows asked for a word after a podium ceremony: "He said: 'Here's [Corvette Racing boss] Doug Fehan's number. Give him a call. You'd be a great fit.' I did, we arranged to meet at Laguna Seca and it all started from there."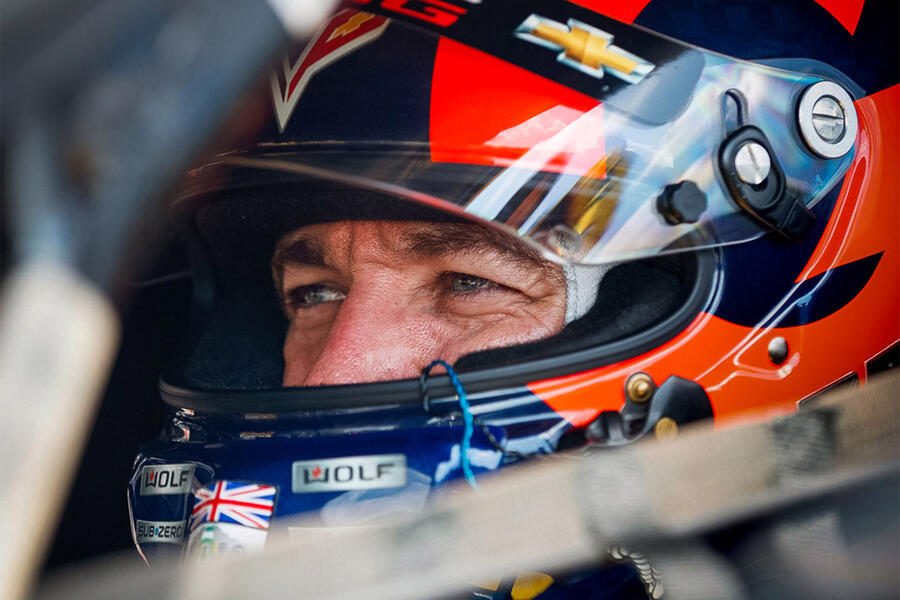 At Sebring in November 2001, Gavin tested a Corvette for the first time. Exactly 19 years later, at the Florida track's famous 12-hour race (pushed back from the spring to autumn by the pandemic), he made his final appearance as a full-time Corvette driver. It's likely that he will race for the team again (where and when has yet to be defined), but this was the end of an era in which Gavin has claimed five US series titles and 51 GT class wins, including a remarkable five at the Le Mans 24 Hours, five at the Sebring 12 Hours, five at Road Atlanta's Petit Le Mans and the 2016 Daytona 24 Hours. At Sebring, a few suddenly found that they had something in their eye.