In the past three days, we've driven 680km (423 miles) in a Yeti Outdoor 4WD through the kingdom of Bhutan. That might not sound like much distance, but it is when you're in Bhutan.
Other than being the spiritual home of the Yeti, thanks to the Bhutanese people's belief that the mythical creature exists here, it's given us a chance to put the Yeti through its paces to see how the six-year-old car has aged ahead of its replacement, which we'll see next year.
Here's the trials and tribulations of our journey:
(Scroll to the bottom for the first post). Click here to read about our last international road trip.
2030
Today, our journey was a lengthy 14 hours with a lunch break. We covered 240km so with basic maths, that's roughly 11.4 miles an hour. Not my most speedy drive. By now, I ache a little for being in the car for three days straight, but the more time I've spent in the Yeti the more I'm enthused by it. It would never have been my choice for a road trip but it's proved a brilliant, capable and practical companion.
And then there's Bhutan. A breathtaking country in every way, where 80% of people wave and smile as you drive past, and cows lethargically laze in the middle of the road. People have welcomed us into their homes with no incentive other than to show us their way of life, and every turn we've taken has shown us a new, stunning panorama.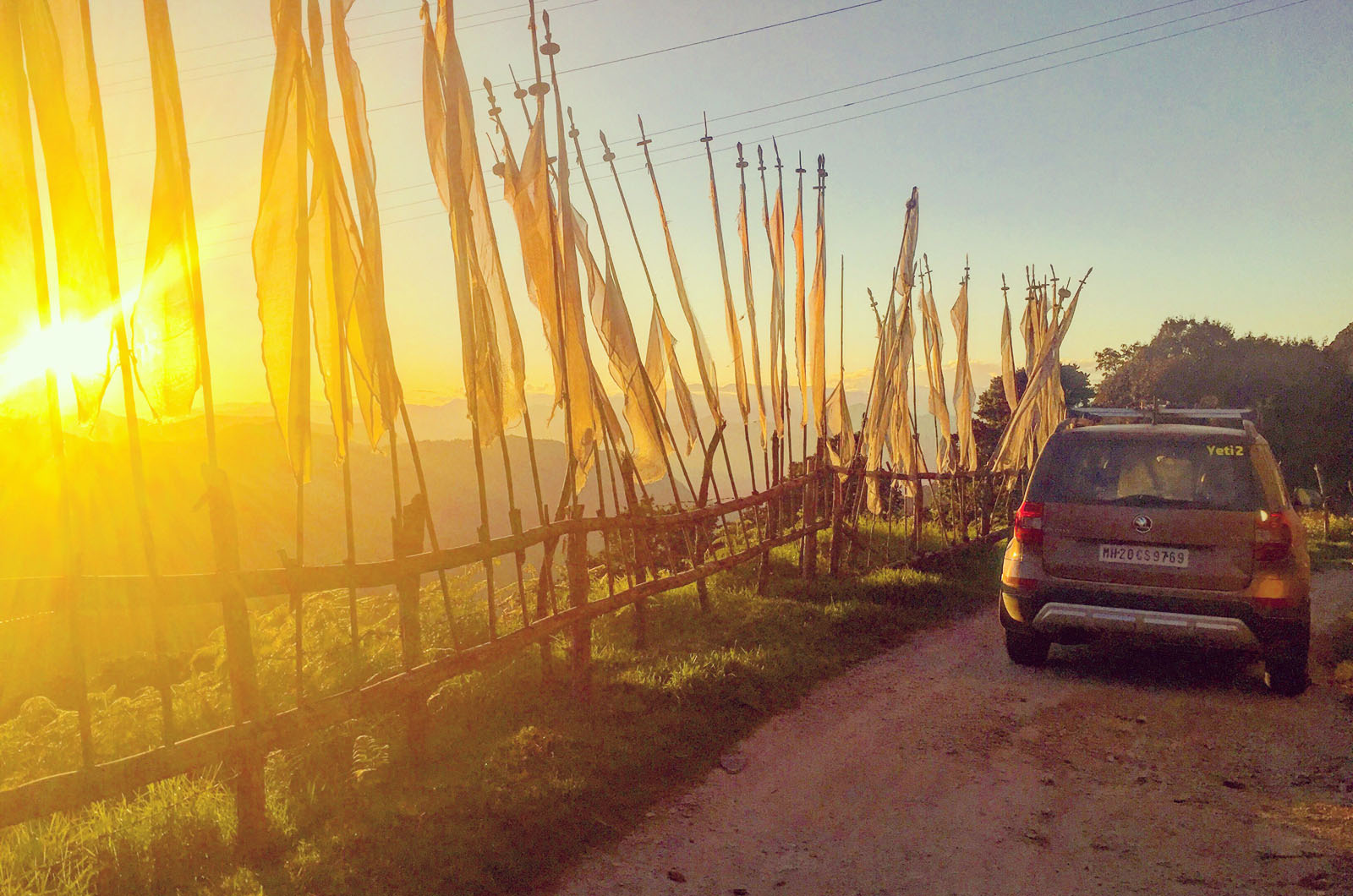 For the Yeti, this trip has reminded me of the car's capabilities after all these years. In 2014, I drove the facelifted Yeti on- and off-road and thought it was good. But this has shown me how it remains relevant even after numerous new rivals have arrived on the scene.
The next Yeti is expected to reflect the existing style but also incorporate design elements of the new Skoda Kodiaq large SUV, while its engineering should be as good as the brand's more recent models, including the Superb and Fabia. I'll look forward to driving it almost as much as I hope to return to this enchanting country one day.
1700
These few days have been the perfect way to assess the Yeti against my new long-termer, the Seat Ateca. Both of my test cars use the same 2.0-litre 148bhp diesel engine, and both are four-wheel-drive using a fifth-gen Haldex coupling. The Ateca is the more traditional looking SUV which probably works in its favour. The Ateca also seems more refined - but then again it's hard to judge when I haven't been above third gear in three days while high-revving in the Yeti. The biggest difference is the interior, with the Ateca's switchgear and infotainment system much more mature and intuitive. But when the new Yeti arrives in 2018, I've no doubt it will at least match the Ateca on this front.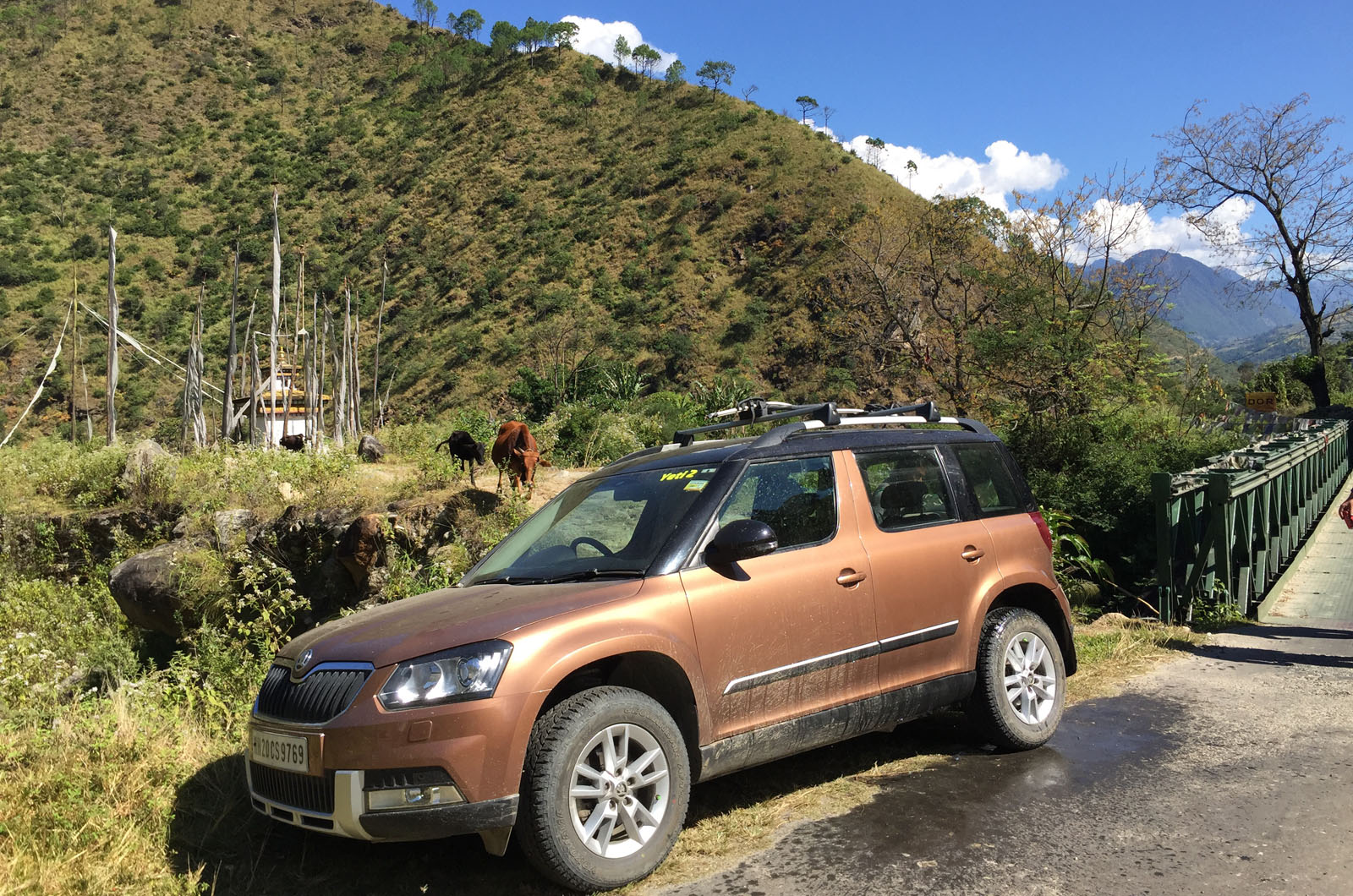 Last but not least, I haven't tested the 4WD on the Ateca yet but I'm looking forward to navigating the icey roads to my parents' house with it. Still, it'll struggle to get the same opportunity to prove its capabilities as the Yeti has, thanks to these gloriously underdeveloped Bhutanese roads.
1500
I haven't seen a single electric car in Bhutan, but the government wants to make the country electric-car only. In 2014, Nissan boss Carlos Ghosn did a deal with Prime Minister of Bhutan Tshering Tobgay to supply electric Nissan Leafs to the country, at a heavily subsidised price. The current king has a Leaf (and a Land Cruiser) and the queen has a Toyota Prius. Talking to Dasho Benji, former environment minister in Bhutan and Leaf owner, told me that he thinks EV's introduction will come "slowly slowly". He outlined the problems of infrastructure and battery life - similar to our issues in UK. One key difference in Bhutan is that because its main industry is hydropower, the way they power their electric cars is far more environmentally friendly than most countries.
Still, it's idealistic; of the few vehicles I've seen, there are a lot of diesel-powered trucks emitting black fumes.
1200
Today, as our final day in Bhutan, we are retracing our steps. That means two days' distance in one. We know what to expect and some of it is hairy. We set off at 6am to give ourselves the best chance of getting through the scariest bits in daylight, and so far so good.
I'm still amazed at how few cars are on the road. Big trucks, the Bolero Camper and a few small Hyundais and Suzukis are the name of the day. I was speaking to an Englishman that previously tutored the King of Bhutan (as you do), and when he came to Bhutan in 1971, there were 47 vehicles in the entire country. Today, it's more like 47,000.
1000
After a sleepless night in sub-zero temperatures, i'm thrilled to get back into a warm Yeti. The journey back down, in places, seemed more treacherous than the way up. And then the suspension starting squeaking loudly at the more precarious points on the road. Turned out it was just cold, and the mud and dust kicked up in the car from the day before was dry. We persevered and it disappeared after 15 minutes.
Hill descent control is also still proving useful, as is the fifth-gen Haldex coupling on the 4WD which we're using for a large amount of the time. That same Haldex system is on the new Seat Ateca SUV, which shows it's still credible for brand new cars - and we've certainly seen that in the last few days.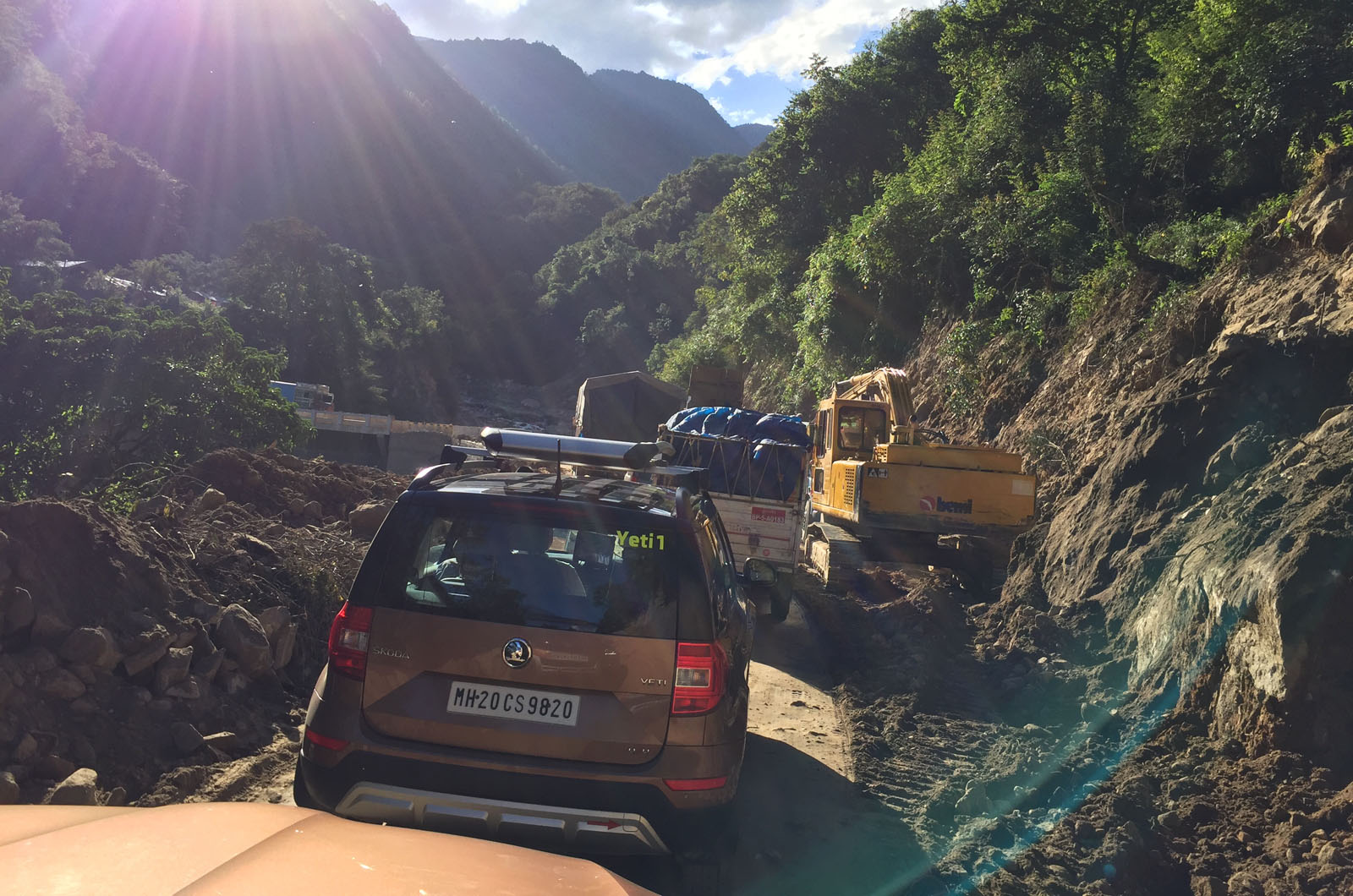 Wednesday 0700
Yesterday we reached 3530 metres high, and could only walk very very slowly thanks to the altitude. We headed to a remote place called Merak village, in far eastern Bhutan. The road here was only built two years ago. Before that, the inhabitants walked for three days. As a new road, we had visions of grandiose tarmac, but that was not to be. This was hardly a road in places, and tested the Yeti's 4WD system even harder than yesterday. In first or second gear and off the gas, the Yeti eased through some rather sizeable undulations, while hill descent control nailed a few tricky downhill parts.
As we got higher, I expected to notice a slight weakening of the car's power thanks to the thinner air - but if it did alter it, it was fractional.
Yaks live here and suddenly our small convoy was faced with a fearsome-looking one. While we discussed how to navigate him over car-to-car radio, he suddenly had a change of heart and became our chaperone along the road for a little while. Bless.
Later, we come across a rare group of people snapping us. I couldn't understand the interest, until I wound down my window and chatted to them - they were Czech tourists thrilled to see a Czech car in Bhutan.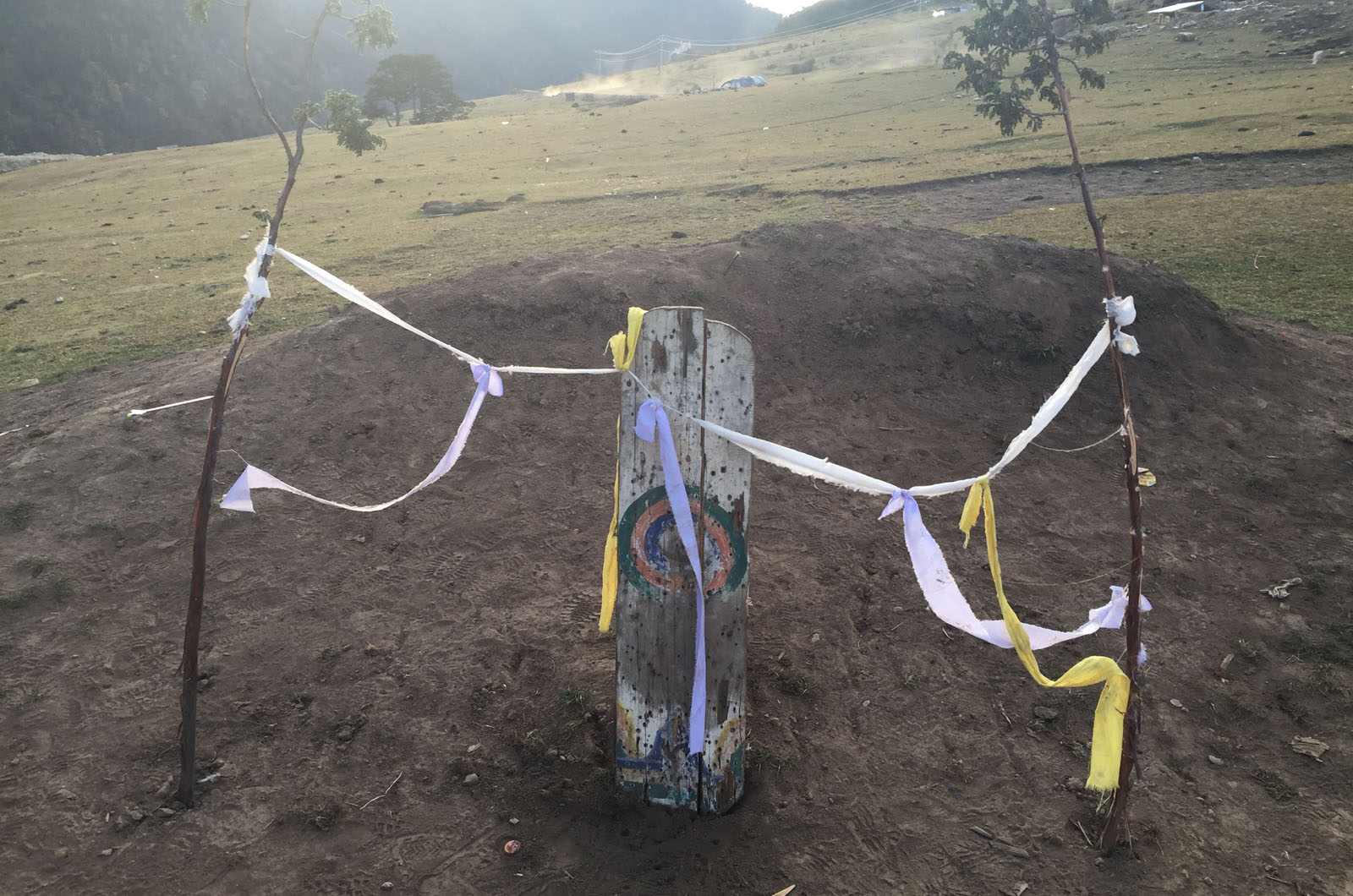 Once we reached our destination, we found our tents, complete with a rug. This is as fancy as it gets and I'm thrilled. Then, an afternoon of meeting even more lovely locals - who only see around 30 westerners a year - including some spectator sport. The people around here play archery across the small valley. It's about 150 metres distance and the bullseye is ridiculously small. 
1700
This blog entry is a little bit of a cheat. I wrote it ahead of time knowing I'd be off the grid, which is a rare and exciting thing these days. Yesterday, we covered 180km, and today just 60km. These aren't big numbers, but when you're navigating mountain after mountain and a lacking road infrastructure, it feels far move brave and adventurous than the equivalent distance on, say, the M1 from Bedford to Sheffield.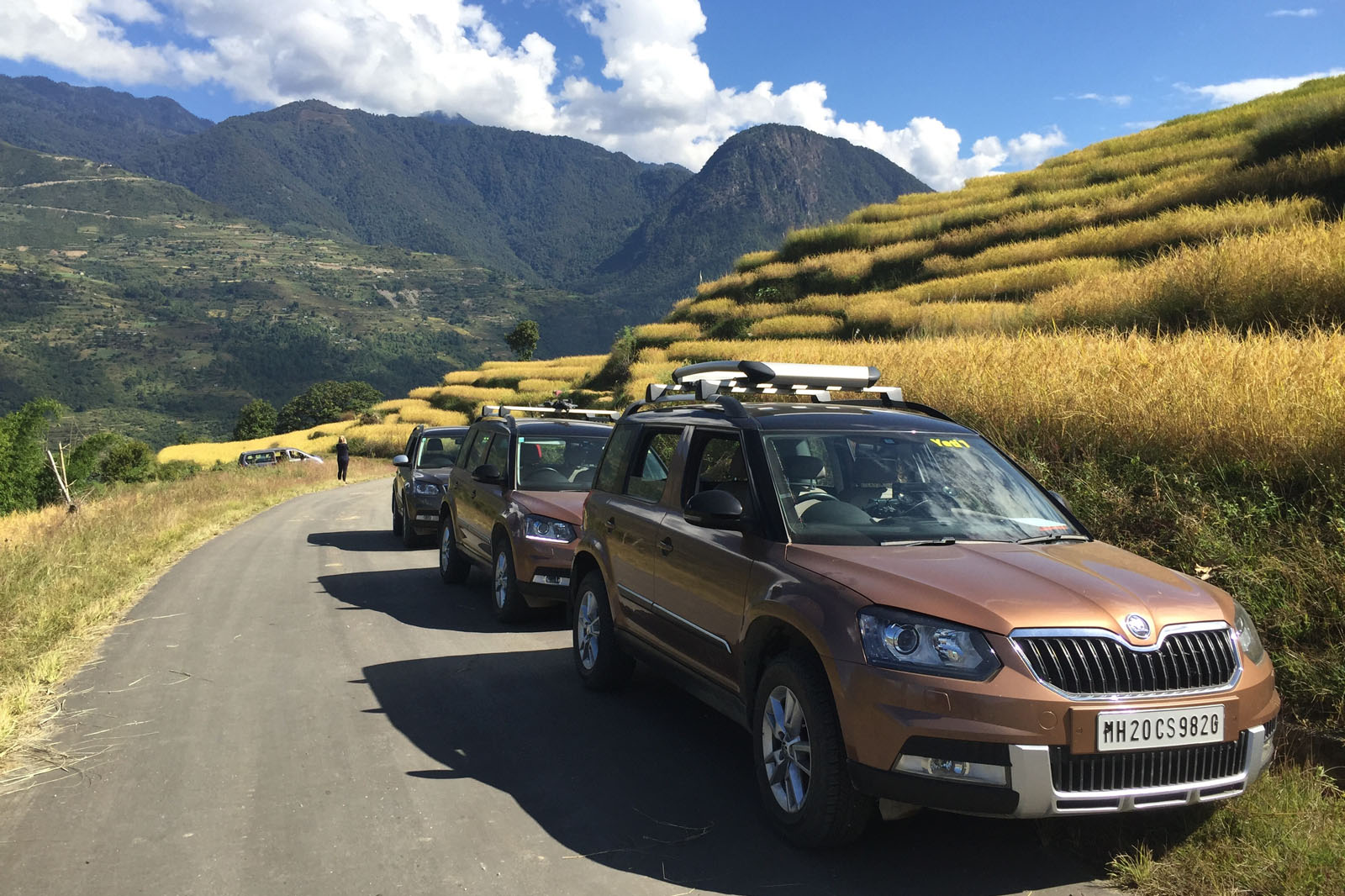 As we've climbed higher and higher today - now well above 3000m and lacking in oxygen(!) - the roads have been rough but far less dusty than yesterday, and there's more serenity. We pass temple after temple, while the colour and ornateness of people's houses is captivating. They're the sort of houses that look like they've been built for tourism, but I'm fairly convinced they haven't been.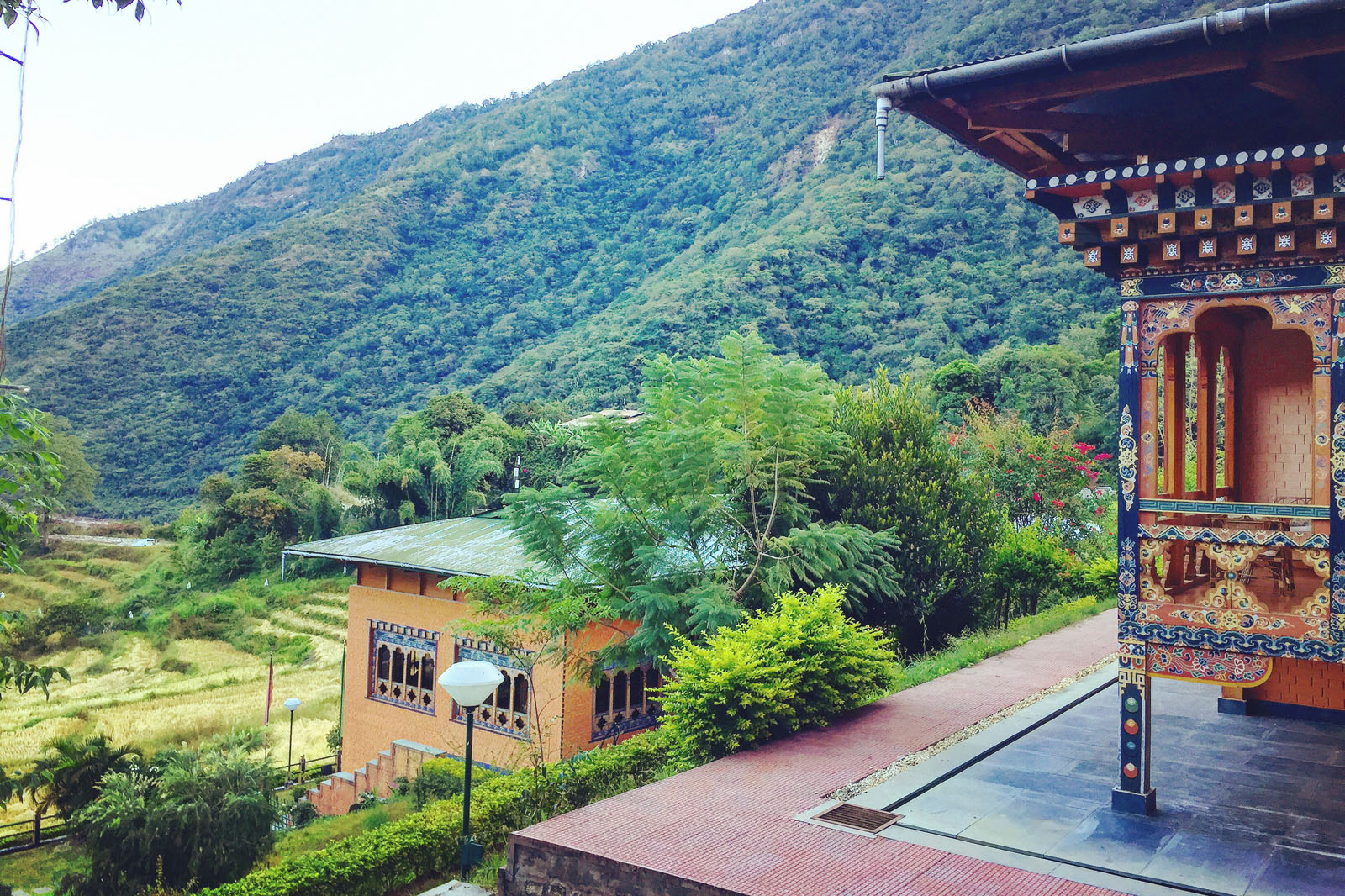 That said, tourism is the second biggest industry in Bhutan, after hydropower. Numbers are limited and you must have a guide to visit the country - it's very much quality not quantity. Yesterday, we only spotted two other tourists, driven in a new Kia Sportage, in case you wondered...
1200
I'm on the hunt for popular and curious Bhutanese cars. However, given how few are on the road, it's not as entertaining as I might have hoped. Still, my favourite by far - and certainly the most popular by volume - is a Mahindra double-cab pick-up. In the UK, Mahindra only sells the recently launched e2o electric city car, but in India and surrounding countries, Mahindra is a big player. This one, called Bolero Camper, is clearly the vehicle of choice here. I think it has great utilitarian charm, but I wonder how well it drives.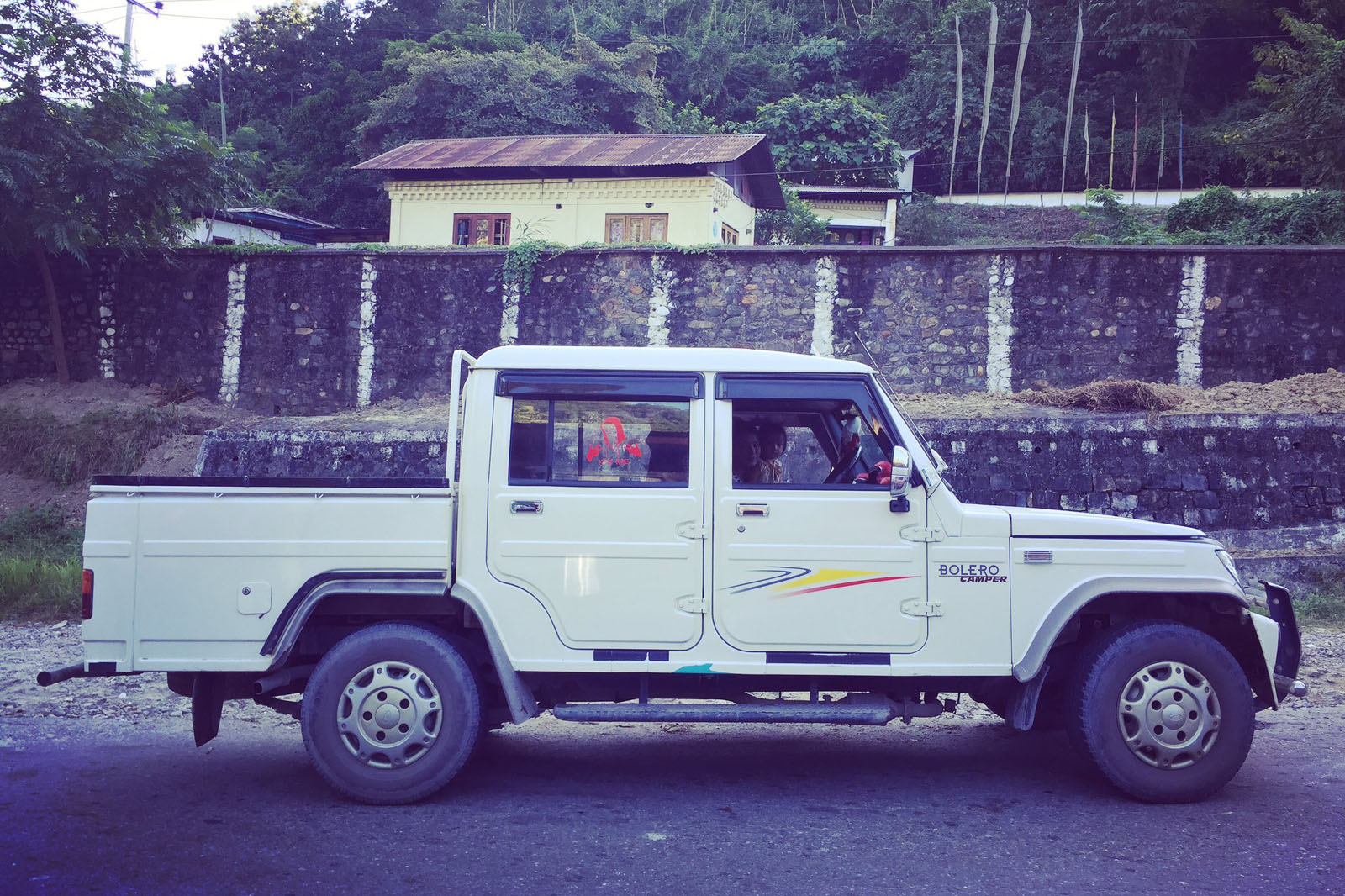 Tuesday 0730
Time to get back in the car and I'm still revelling in the comfort of the Yeti. To be honest, when I heard they were Indian-spec cars, I expected them to be notably worse than what I'm used to in the UK, but these have leather seats, Bluetooth, and auto headlights, and are hardly distinguishable as being different.
The Yeti's switchgear has stood the test of time well - Volkswagen Group manufacturers seem to have nailed it on that front. However, a new interior in the next Yeti will be welcomed; its rival, the new Seat Ateca SUV, is certainly better, in that it's modernised and more intuitive to use.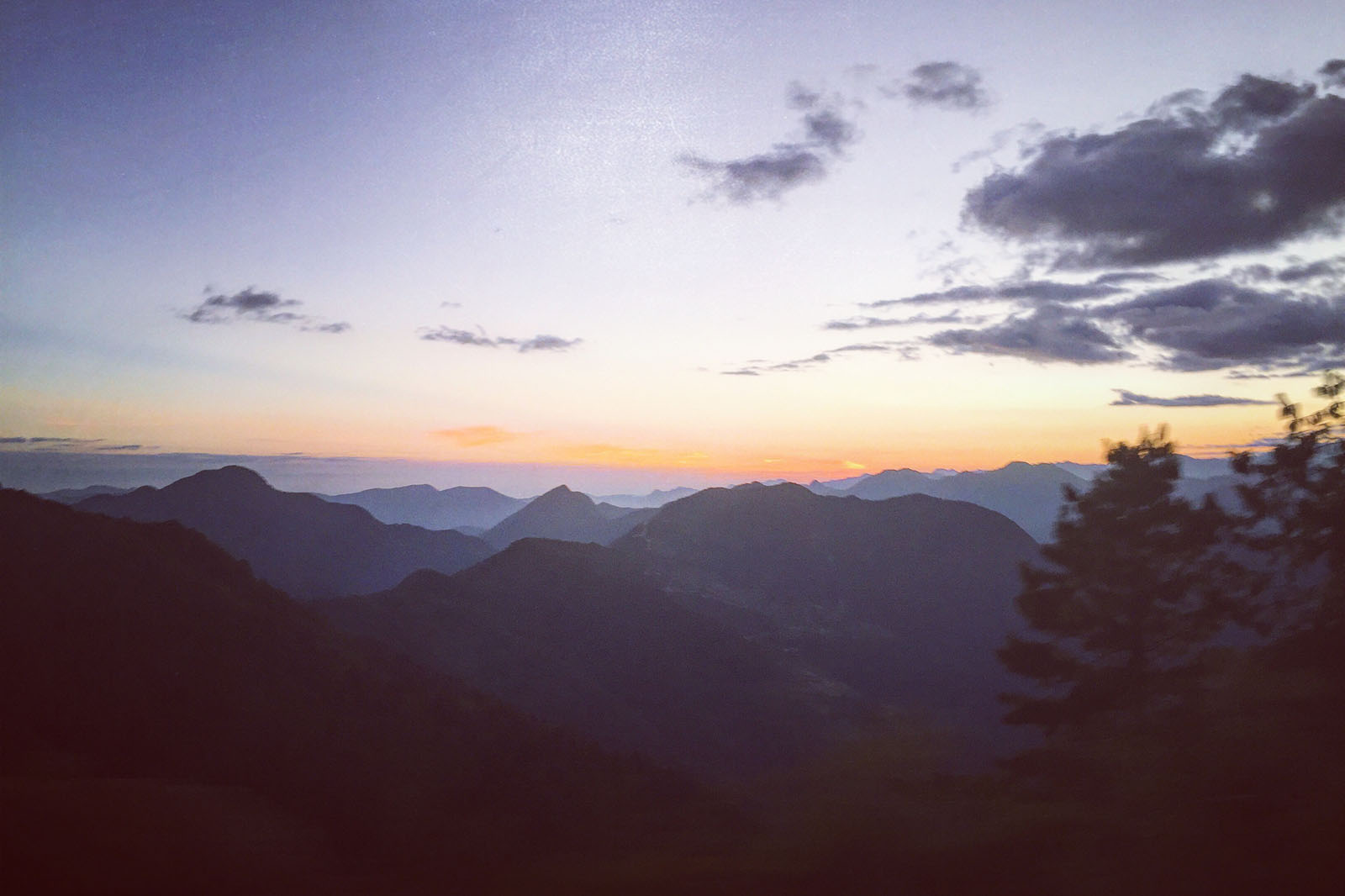 1830
As we head to our home for the night, the light quickly goes. Following a panorama stop to load up on photography and videography, we hit small towns full of corrugated shed huts selling basic goods. Cows - sacred here - adorn the roads, and are oblivious to cars coming their way, while locals walk along the road in pitch black. You need to have your wits about you driving in this environment. The starlit sky makes the lack of street lighting worth it, but I wonder whether the safety of locals should win out over eschewing light pollution. Still, it's refreshing when you're a Londoner.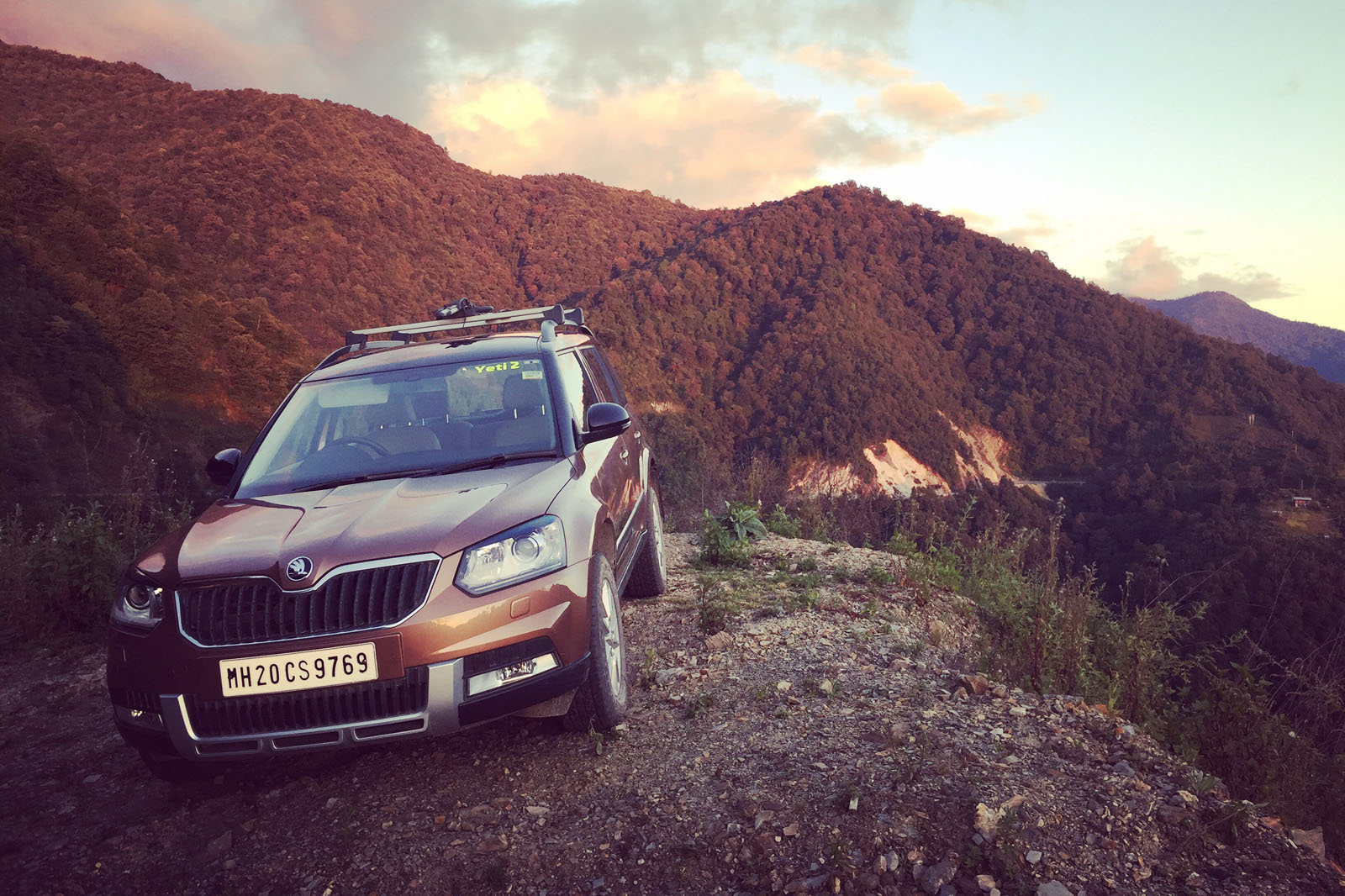 1730
No stretch of road has been as hairy as this morning's, but we've still had to activate off-road intermittently. Our stop-off this afternoon was a weaving centre. It trains young women to learn this traditional Bhutanese craft so that when they get married and have children (which I can only assume is the norm here), their skills means they can earn some extra income. It's a small but fascinating insight into Bhutanese culture.
1700
Bhutan has a population of 750,000 people, and only one-third of households have a car. Don't ask me what that is in numbers, but the latest official figures from 2009, pegged it at 34,000 vehicles. I sometimes feel like there's 34,000 vehicles in a 100-metre radius of my house in south-west London. Hell, there probably is.
So, it's not surprising then, that Bhutan roads feel empty, void, open. And then take in that glorious fresh air – so pure I've probably only experienced it once or twice before in my lifetime, and I'm starting to feel guilty that we're contributing to harming Bhutan's environment.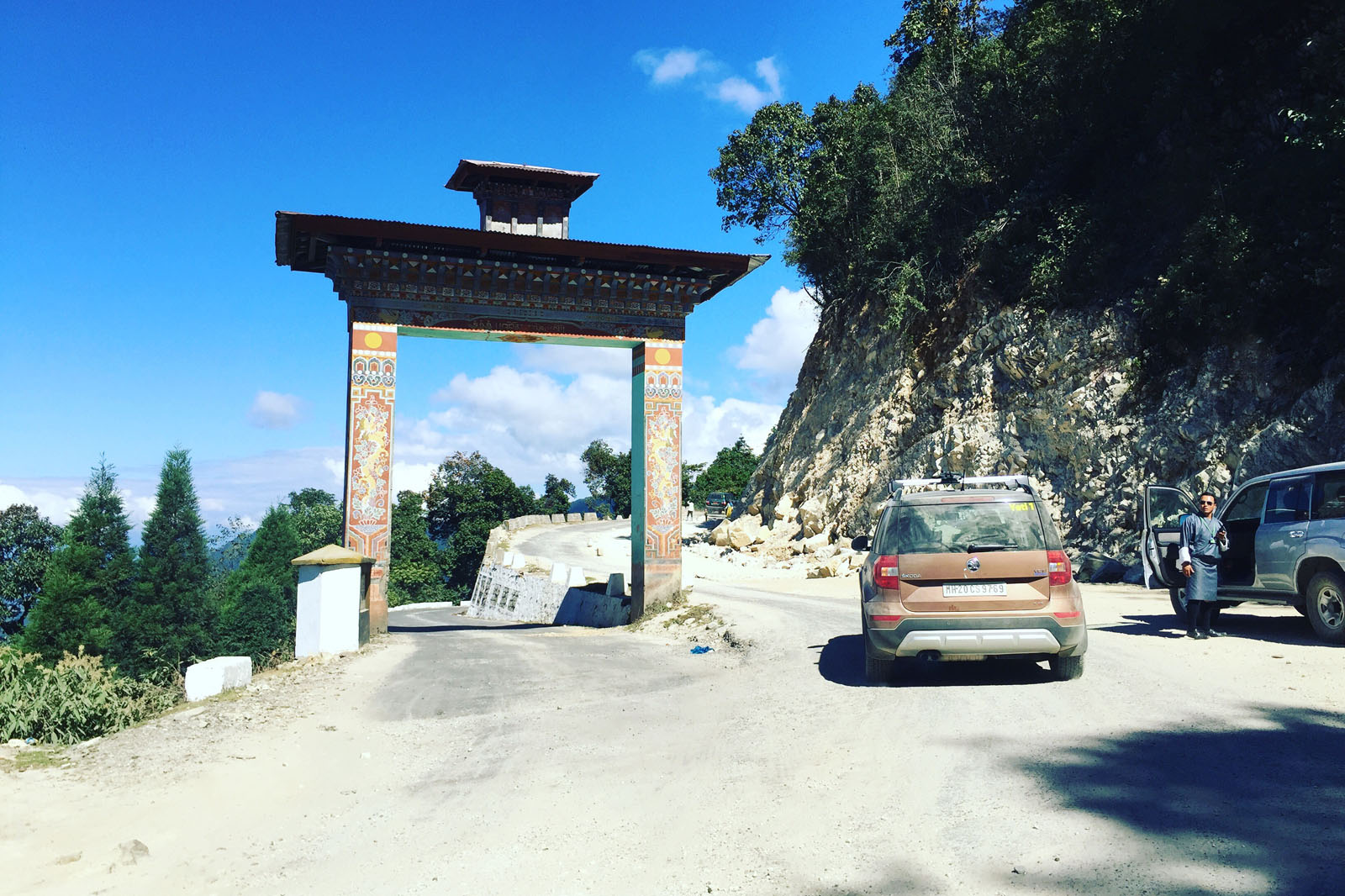 Don't get me wrong – I'm  the first to jump behind the wheel of a fast naturally aspirated car – but the sense of serenity here feels like something to behold and cherish.
1330
We've stopped for lunch and there's the rather surreal moment when a lama (a senior monk) blesses our Yetis. As my car sickness eases, I reflect on what a fine job the Yeti has been doing. Sure, it's been a rough ride, but that's unavoidable on these roads. The Yeti's handling of them has been admirable, and I haven't become fidgety at all, something I typically am on long journeys.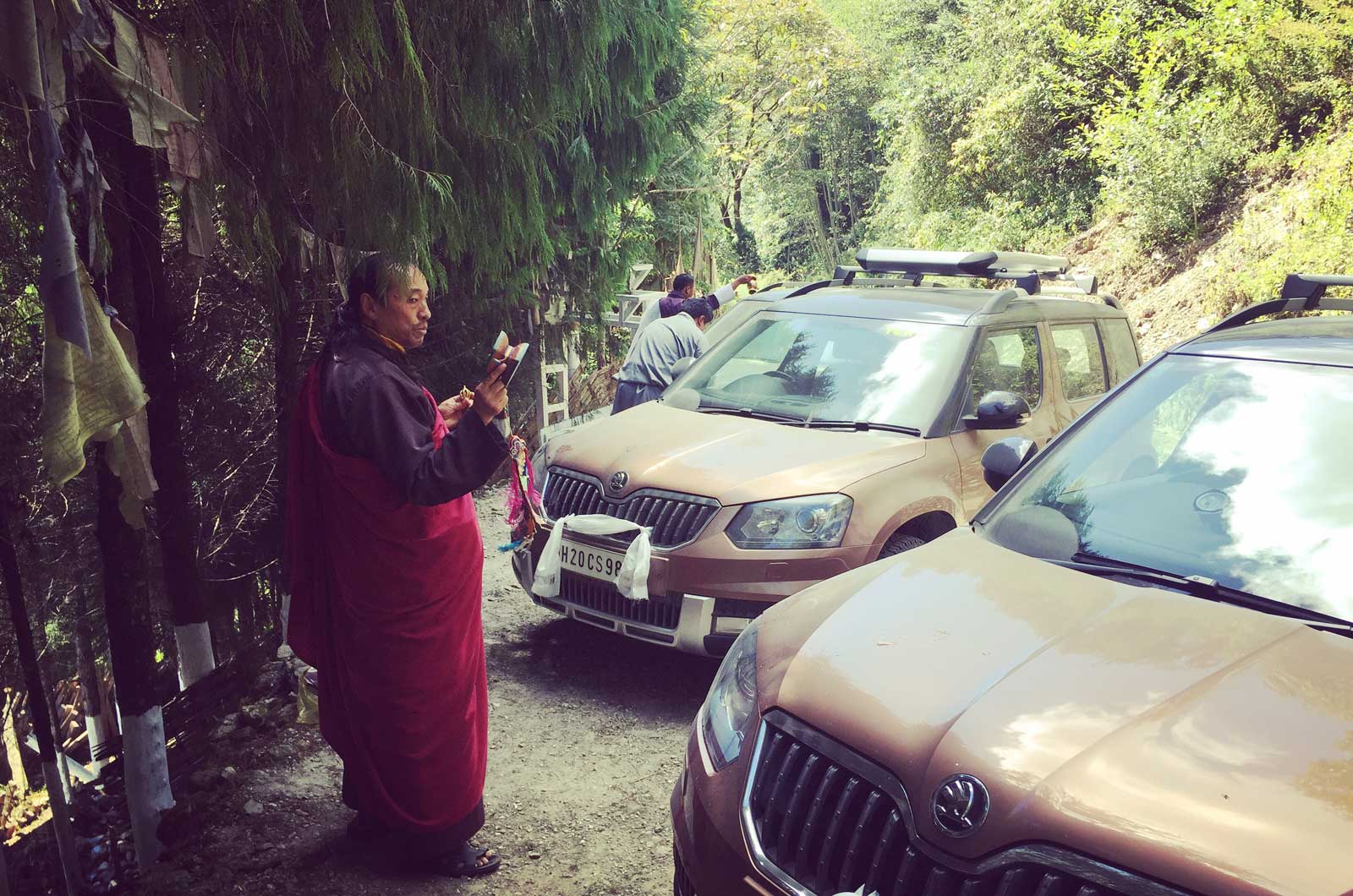 The other remarkable thing is the sheer beauty of this country. Within minutes of leaving our hotel we were surrounded by lush, green hills, and every turn is another stunning panorama. No photo does it justice.
1200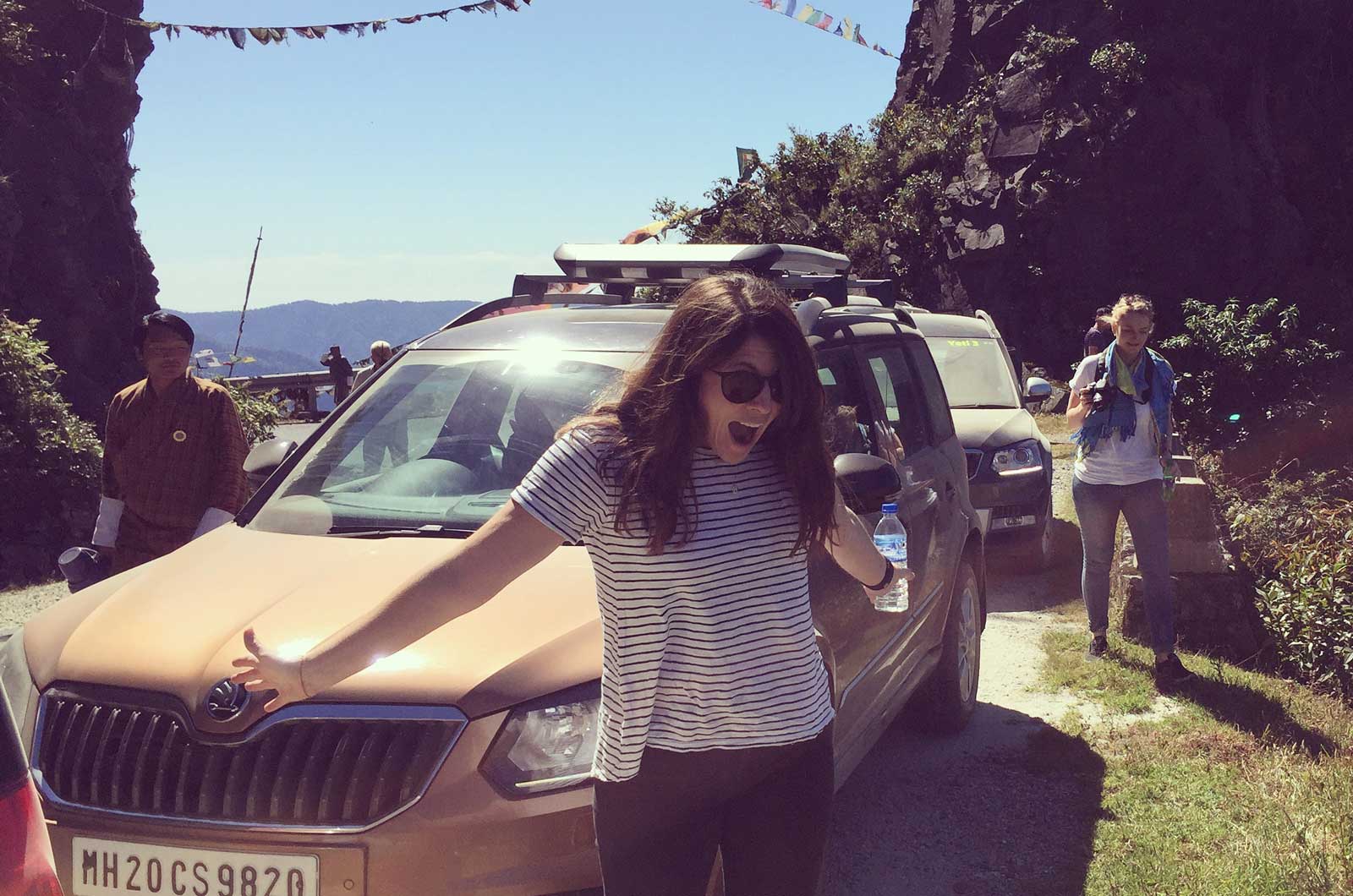 I've just completed the most treacherous route I have ever driven. Weaving through the mountains, climbing from 170m to 2500m, I find a massive landslide to my right and a very sheer drop to the left and only a few inches to get the Yeti through. Things only get worse as I get higher - I'm immensely thankful for our off-road tyres, four-wheel-drive and hill descent control. Comrade Alex leans slightly out of the car (with seatbelt still on) and inhales more dust than he can muster.
As we come to a tight corner, all of which is dangerously close to the cliff edge, there's a helluva lot of crazy-big, colourful trucks coming the other way. Our team leader miraculously commands them all to stop, and we edge forward, thanking them as we go. We mostly receive stares, but there are a few friendly acknowledgements, too.
More dust hits, and we hear a loud bump in the underbody of the car - thank heavens for the extra protection we have on our Rough package. We mention it to mechanic Ben at our next stop, but he's happy we're good to go.
0730
Within 10 minutes, we're climbing. We have 180km today and apparently someone who has done this route previously counted 5000 bends. I, joyfully, have developed car sickness in the last two years so this is going to be fun.
Monday 0700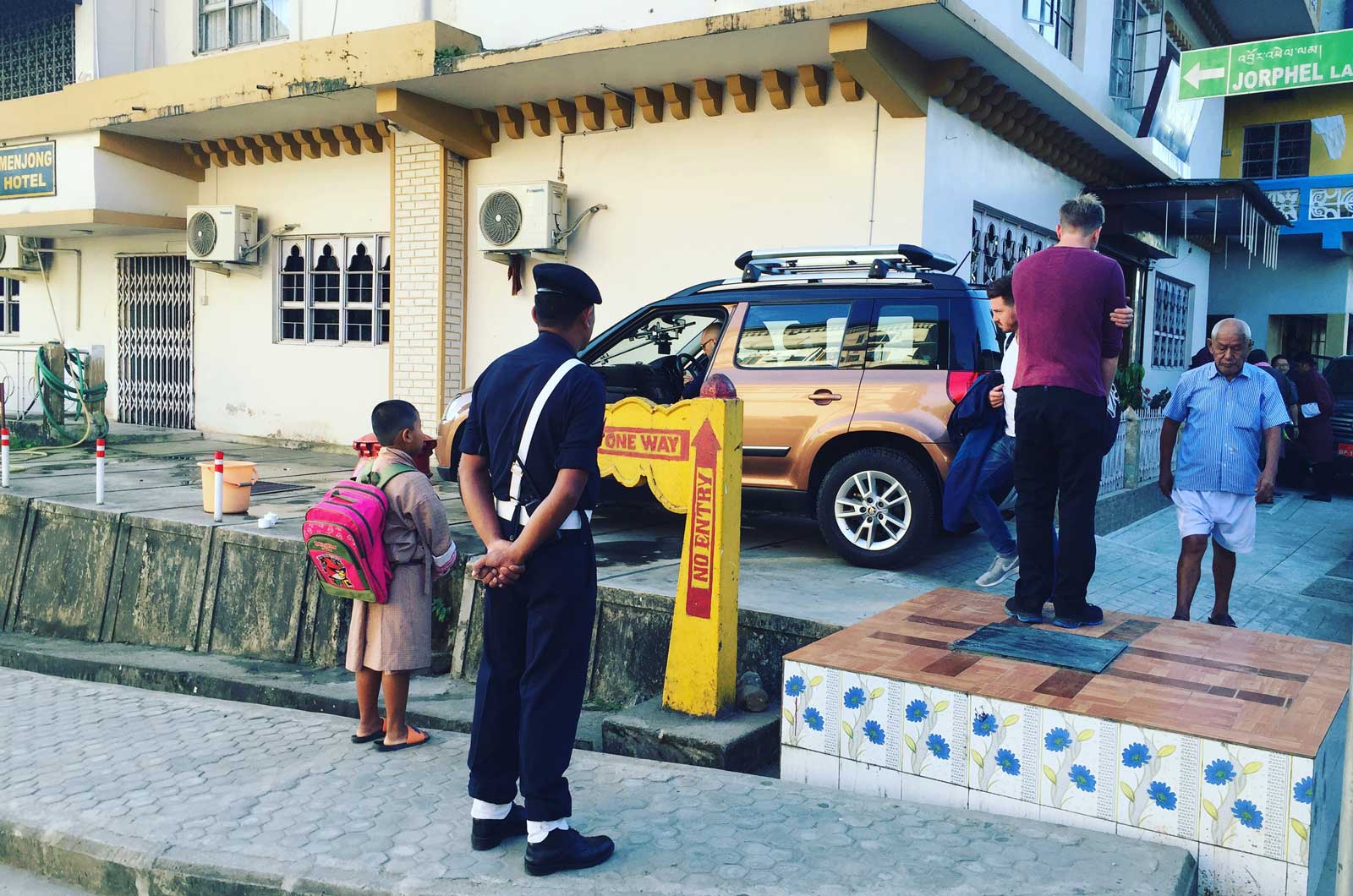 After a sleepless night and eggs and pancake, I venture out to the cars, which are gaining local attention, particularly by a policeman. The howling dogs who kept many of us awake watch innocently, as we drive off.
2030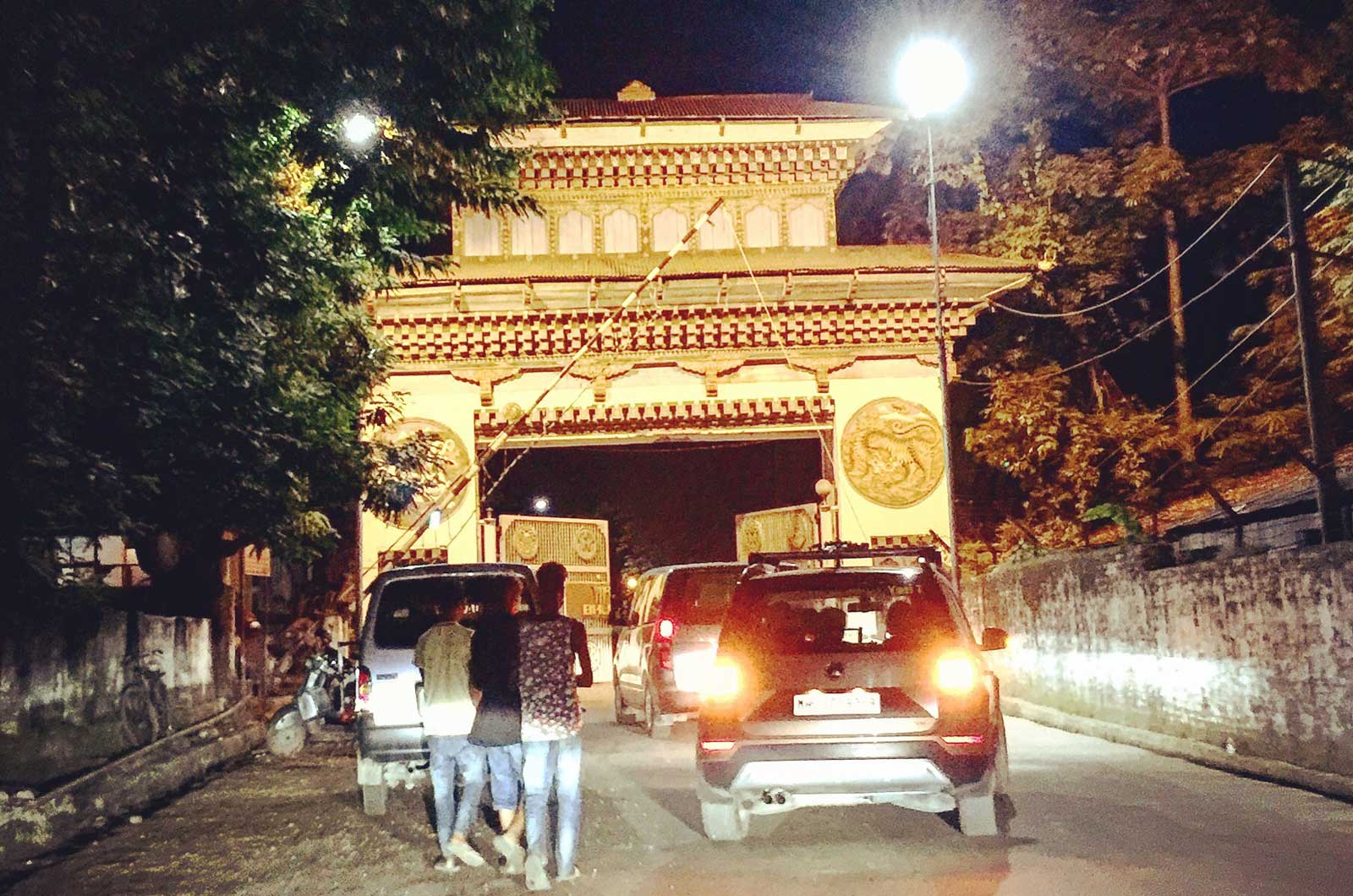 We've reached the Bhutanese border and it is by far the best border I've ever come upon. The decorated gate welcomes you as if you're entering a real-life magical kingdom; after all, Bhutan is considered by many as the ultimate Shangri-La. Once we're through, a delightful chap wanders past and smiles 'welcome to Bhutan!'
1900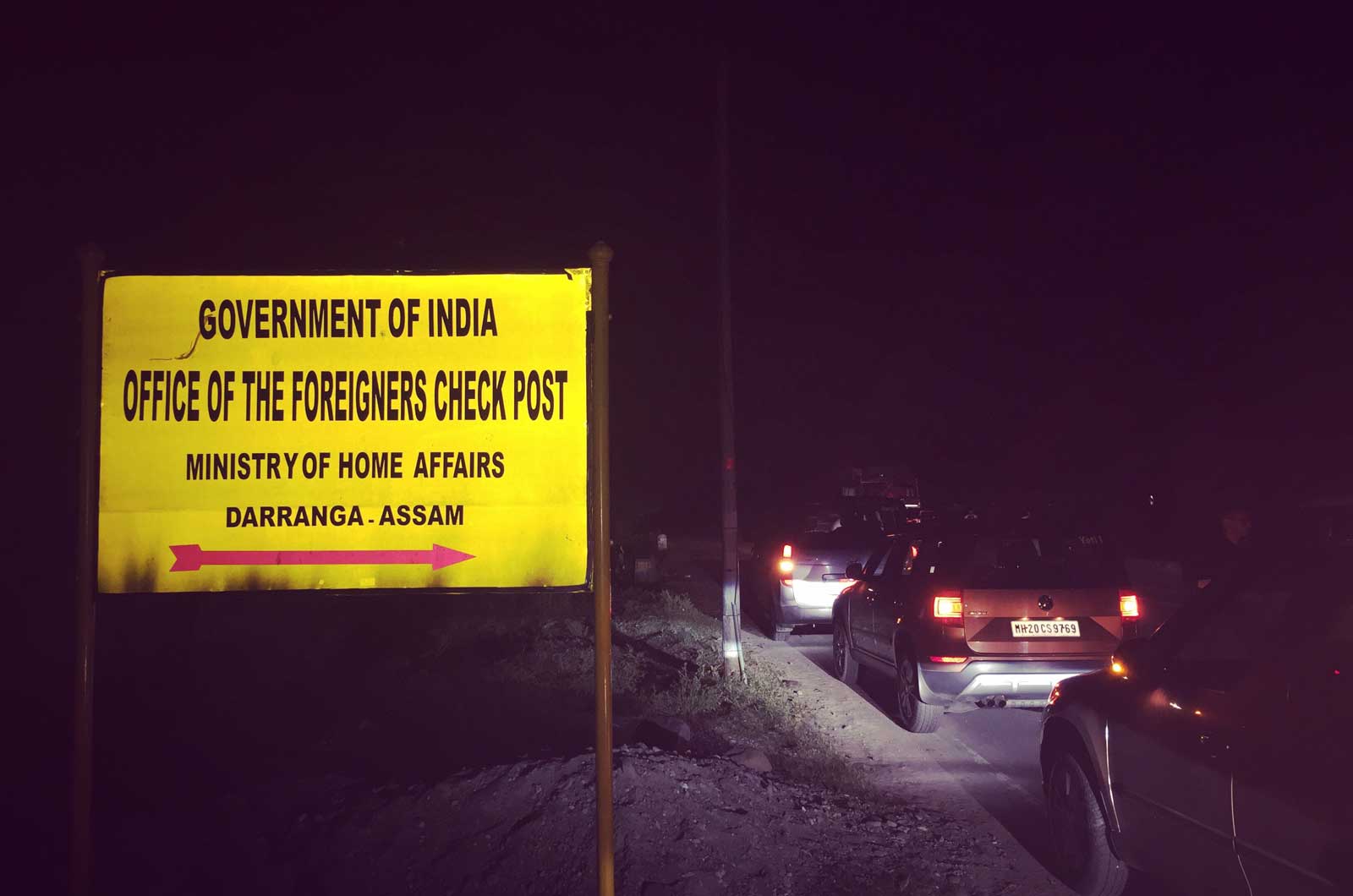 After a lengthy briefing on the dangers of driving in India (basically, beware of the maniacs), we're on our way through the sprawling city of Guwahati, with a population of 8 million people. It's predictably chaotic - motorbikes coming the wrong way down the dual carriageway and anorexic cows doing as they please. I honk my horn a few times to warn swervy rickshaws that I'm passing - just to get in the local spirit, and it's quite fun. In Britain, a horn is a sign of aggression. Here, it's part of the driving culture.
We stop after about 60km to sort something bureaucratic regarding Indian visas, and heavily spray Jungle Repellent. We're told it's another hour to the Bhutanese border, and we're on our way again as we move away from the bustle of towns and in to the dark night with only the odd stray dog for company.
Sunday 1600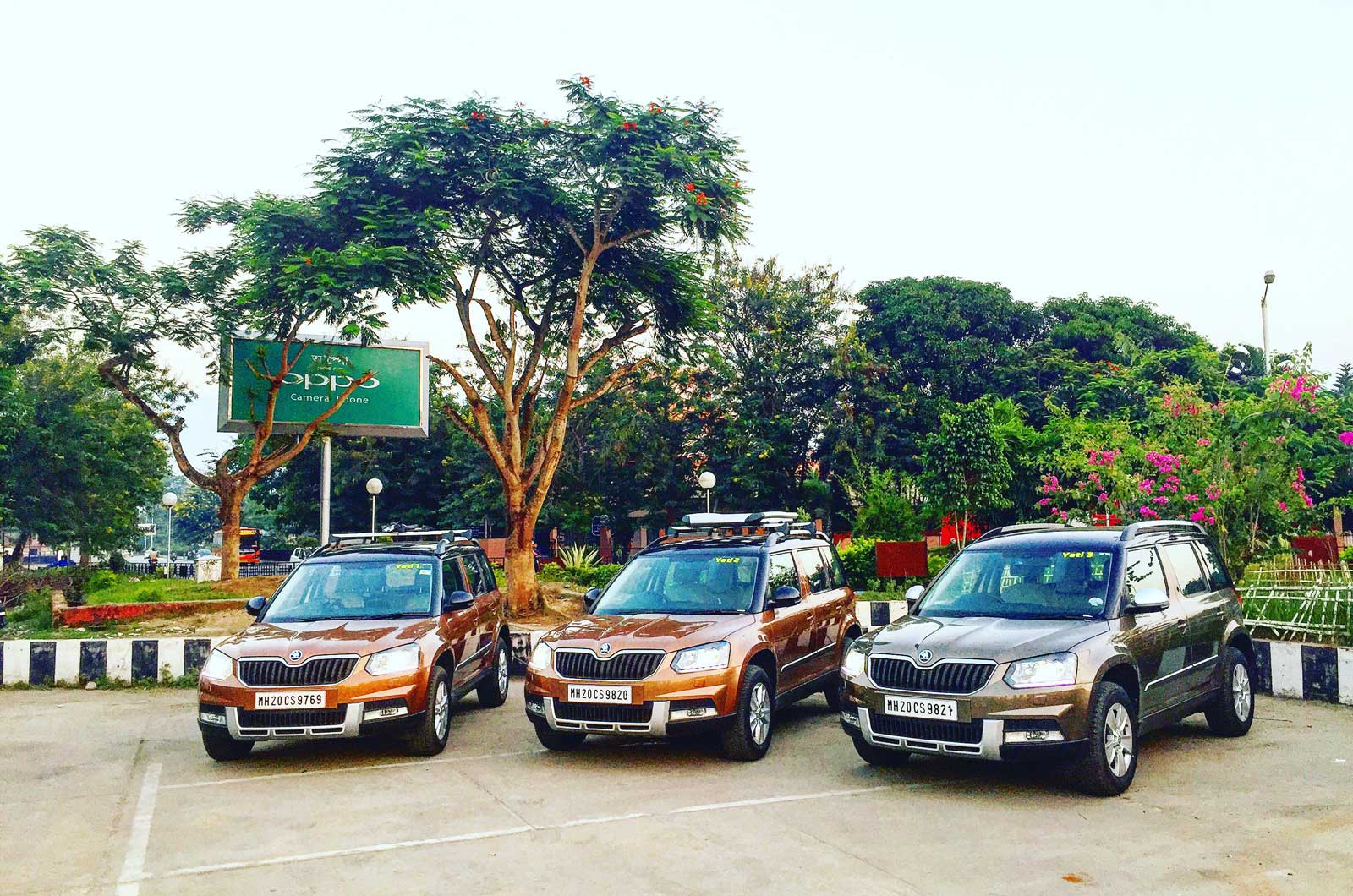 We've just arrived by plane in Guwuhati, somewhere hot and humid in far east India, and we've met our load luggers for the next few days. Our Skoda Yetis – which are built here in India – look identical inside and out to those we see on UK roads.
We're in a 2.0-litre 148bhp Yeti Outdoor with four-wheel-drive in SE L trim. It's very similar to the UK equivalent but, as you'd probably expect, it's less well-specced. For example, we haven't got stop/start or regenerative braking, which are standard at home.
What we do have – which is an option in the UK - is a Rough road package to help on this tricky terrain. That includes a thermoplastic cover for the engine and transmission and a reinforced brake fluid distribution and hand-brake cable.