In the past three days, we've driven 680km (423 miles) in a Yeti Outdoor 4WD through the kingdom of Bhutan. That might not sound like much distance, but it is when you're in Bhutan.
Other than being the spiritual home of the Yeti, thanks to the Bhutanese people's belief that the mythical creature exists here, it's given us a chance to put the Yeti through its paces to see how the six-year-old car has aged ahead of its replacement, which we'll see next year.
Here's the trials and tribulations of our journey:
(Scroll to the bottom for the first post). Click here to read about our last international road trip.
2030
Today, our journey was a lengthy 14 hours with a lunch break. We covered 240km so with basic maths, that's roughly 11.4 miles an hour. Not my most speedy drive. By now, I ache a little for being in the car for three days straight, but the more time I've spent in the Yeti the more I'm enthused by it. It would never have been my choice for a road trip but it's proved a brilliant, capable and practical companion.
And then there's Bhutan. A breathtaking country in every way, where 80% of people wave and smile as you drive past, and cows lethargically laze in the middle of the road. People have welcomed us into their homes with no incentive other than to show us their way of life, and every turn we've taken has shown us a new, stunning panorama.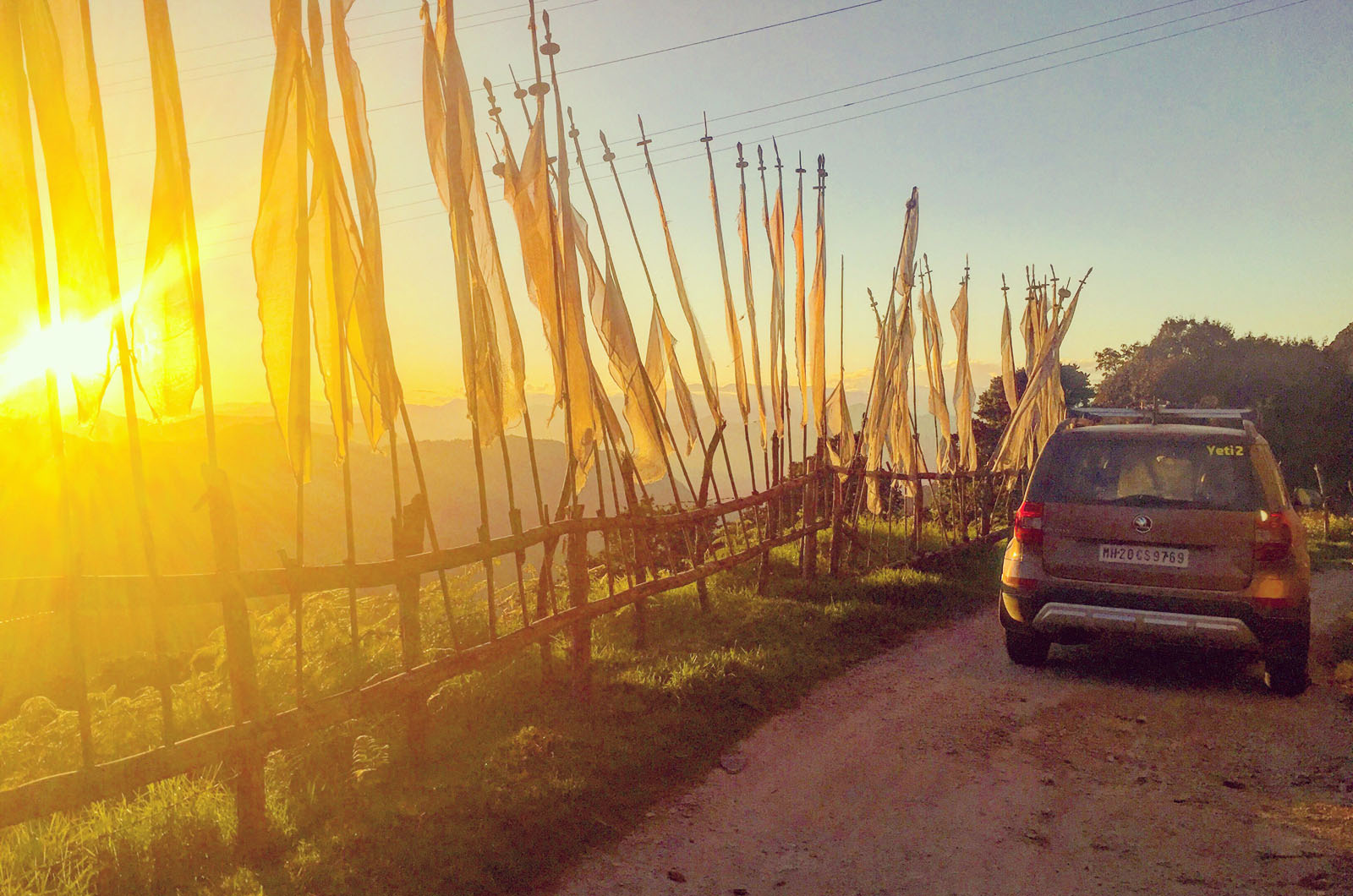 For the Yeti, this trip has reminded me of the car's capabilities after all these years. In 2014, I drove the facelifted Yeti on- and off-road and thought it was good. But this has shown me how it remains relevant even after numerous new rivals have arrived on the scene.