The striking Skoda Vision E electric car concept has been revealed at the Shanghai motor show.
The 300bhp production version of Skoda's electric-powered crossover is predicted to hit 62mph from rest in just six seconds, about 0.5 sec faster than an Octavia vRS hot hatch.
Significant for being the first Skoda concept powered by a battery-electric drivetrain, the Vision E is also a "very good guide" to a 2020 production electric crossover and sets out the Czech company's electrification strategy, which promises five fully-electric cars by 2025. The first electrified Skoda will be a plug-in hybrid version of the Superb, launched in 2019.
'By 2025 one-in-every-four cars sold by Skoda worldwide should be a plug-in hybrid or have a purely electric drive,' says the company.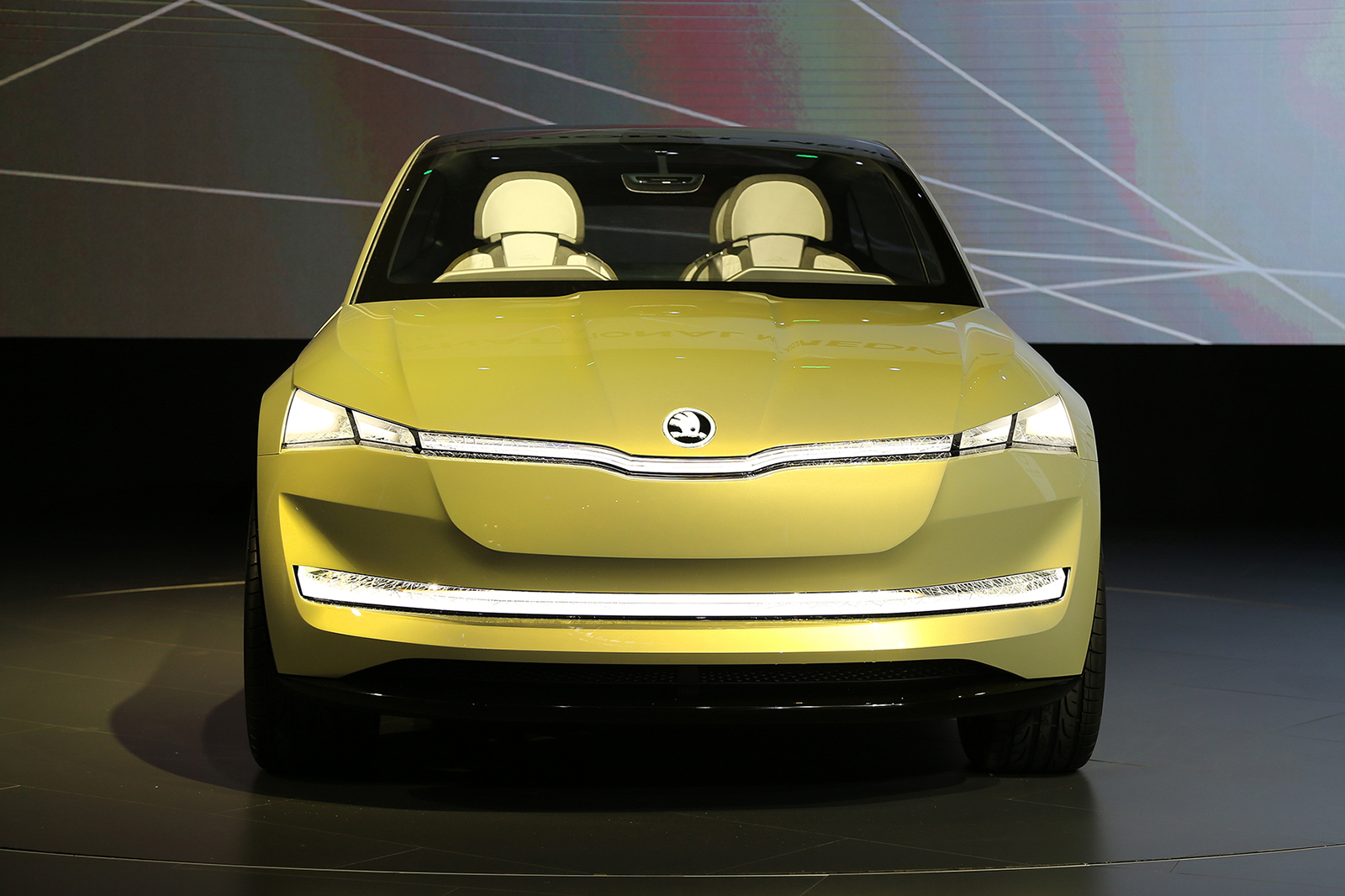 Designed in the Czech Republic, the Vision E possesses purposeful proportions with tight front and rear overhangs, a pleasing sweeping roofline and strongly-expressed feature lines. It sits on a 2851mm wheelbase, 60mm longer than Skoda's new Skoda Kodiaq SUV and 10mm longer than the Superb saloon which takes advantage of the floor-mounted battery and compact motors and drive components of the MEB electric car platform, allowing Skoda's designers to push the front bulkhead farther forward than in an internal-combustion engine car.
Skoda says there is "seven percent more internal space" — a reference to the longer interior — and a seating position "25 percent higher" — a reference to the mildly-raised cross-over roofline. Luggage space is described as roomier than usual.
At 1591mm high, the Vision E is about two-thirds the height between the Kodiaq and Skoda Superb, giving it tall-car, crossover proportions.
Read all the latest news from the 2017 Shanghai motor show here
"We have a very democratic interior, with good space for both the front and rear occupants," says Marko Jevtic, exterior designer of the Vision E concept.