AMG saloons have long been happy to lay down rubber and get a little sideways, so when news emerged that the brand was planning to shift its entire line-up to four wheel drive, there were questions over whether that might be set to change.
After a ride in the new A45 S, complete with dedicated drift mode, it seems tail-out powerslides are here to stay - even for the humble hatchback.
Of course, there's nothing humble about the A45's engine: it's the most powerful production four-cylinder ever built, producing a massive 415bhp from two turbocharged litres. With power going to all four wheels, that's good for a supercar-baiting 0-60 time of 3.9 seconds.
All the news from the Goodwood Festival of Speed 2019
My driver, Mercedes GT3 racer Adam Christodoulou, had plenty of time to talk me through the real reason I'd found myself in the passenger seat, as a Lancia Delta rally car had binned it in dramatic fashion a few moments before we were due to hit Goodwood's famous hillclimb.
Drift mode is only available with the gearbox in manual, the drive mode in Race and stability control disabled. The four-wheel drive system uses a similar setup to the E63, with two separate clutches able to send up to 100 per cent of power to each rear wheel.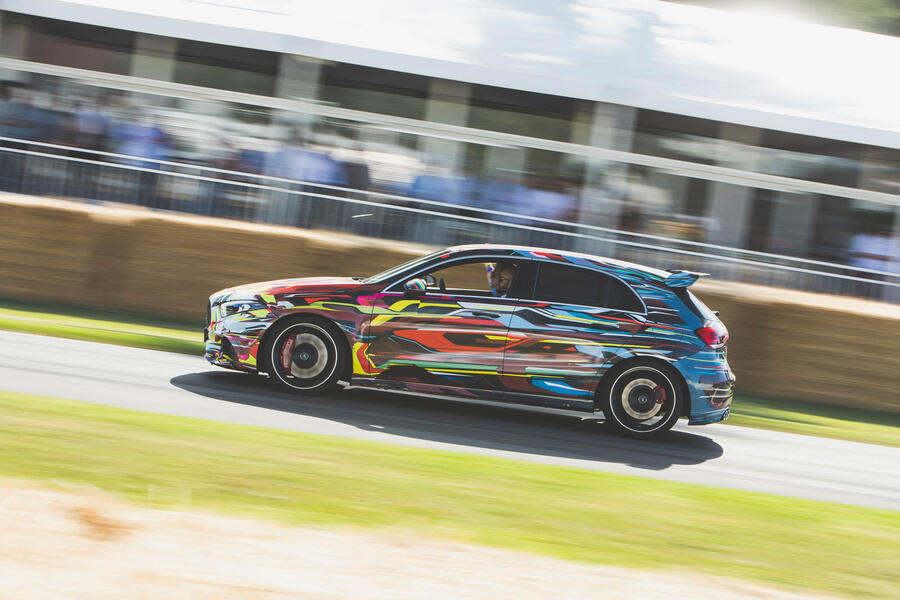 Christo tells me he's had a grand total of an hour with the A45, largely spent in a car park at Hokkenheim, before burying the throttle for a launch control start.