Good old Ford. Good old reliable, steady Ford. Always there, always the same: a global company that feels like it's ours because it has always invested here, and with a group of cars that you feel like you know because when you were little, Uncle Kevin had a Cortina and now Angela from sales has a Ford Mondeo. Like knowing how to sign your own name and how much milk you take in your tea, you know what a Fiesta is. You know Ford.
Apparently, you shouldn't. If you've seen the billboards and messages, you'll know that Ford would like you to unlearn all the things you've been thinking about it over the years.
The billboards feature three Fords you'll not be quite so familiar with in daily life: the new GT supercar, the latest Mustang sports car and the Edge SUV. Visit the Unlearn section of Ford's website and the three feature heavily again, alongside some of those dreadful advertising sentences that contain words but don't say anything. Unlearn is about "making room for improvement where there is none" and "making something out of nothing", for example.
Unlearn is about selling more cars and making more money, actually. Which is fine. Ford is a car company and that's what it does, although recently not in sufficient quantities in Europe where it returned a profit last year for the first time since 2011.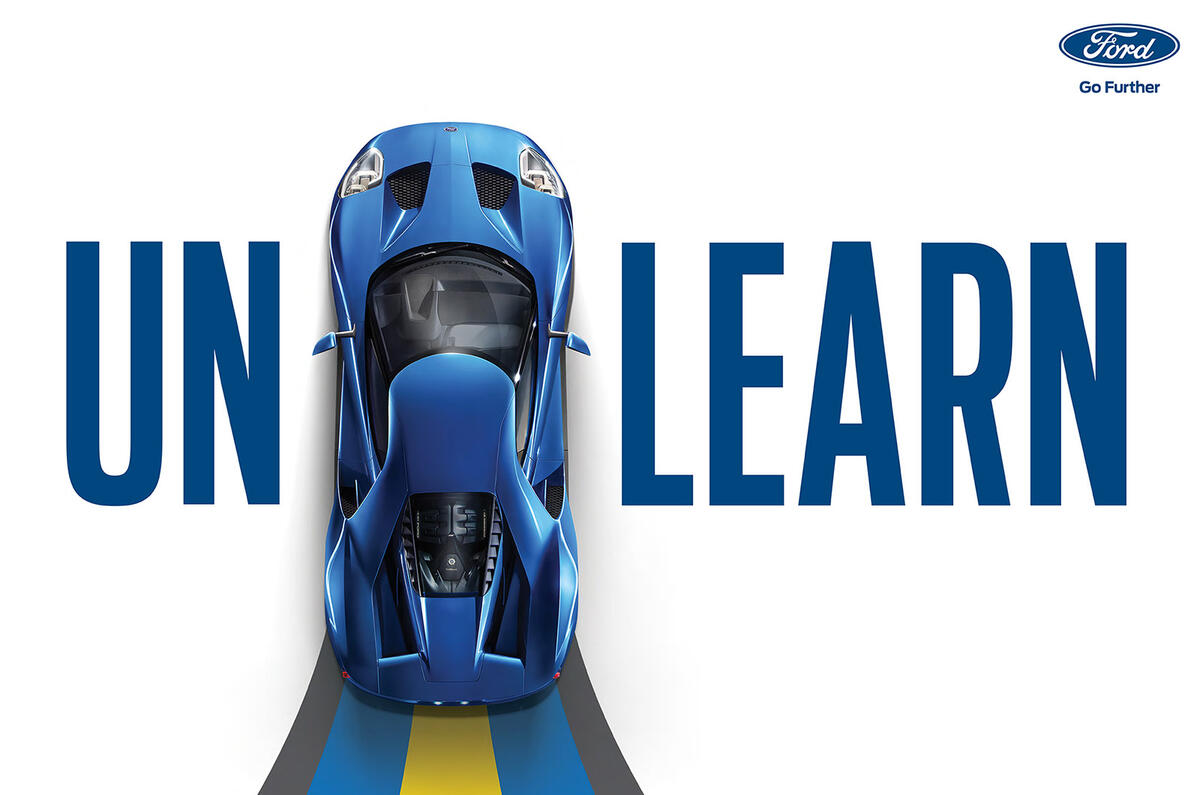 But doing the same old thing isn't good enough any more.
Hence the changes: Fords won't be designed for Europe only, the line-up isn't just the family cars you've known since childhood (although click on the discover the Ford range link from the Unlearn section and you'll still find it largely is), and Ford is adding other motoring services to its remit. There's Vignale, too. Ford wants to get a bit more exciting, a bit more premium and do more for you. All things that involve a transaction.