The 2016 Paris motor show presented plenty of new metal to gawk at, but while the SUVs and electric cars stole the headlines, there were still plenty of other interesting models that caught our attention.
We run through seven of our favourites below.
Fiat 124 Spider America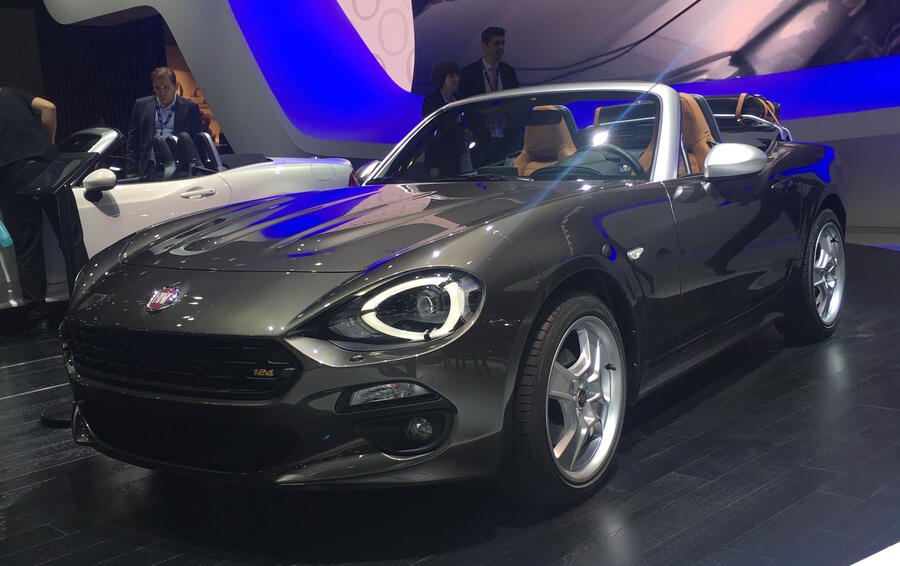 Somewhat ironically, the Fiat 124 Spider America won't be sold in the good ol' USA. Instead, its name pays homage to the 1981 Fiat 124 Spider Pininfarina 50th Anniversary, a limited-edition car commissioned by Fiat USA to celebrate the Italian design house's then golden anniversary.
Like that original car, the America stands out from the regular Spider thanks to its magnetic bronze paint, tobacco-coloured interior and truly gorgeous four-spoke alloy wheels. Small touches, such as silver mirror caps and a celebratory plaque, help add to an already distinctive package, but the best feature is without a doubt the optional vintage-look luggage rack.
Ultimately, we can't quite work out if it's wrong or right to like this car, but that doesn't stop us from wanting one. 
Ducati 1299 Panigale S Anniversario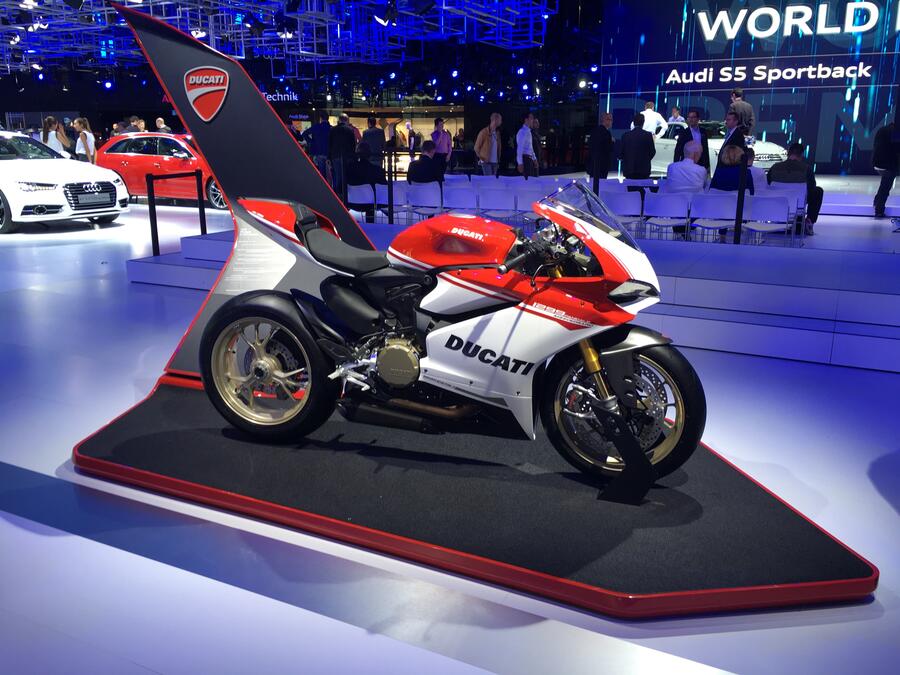 Okay, okay, this is Autocar, not Autobike, but come on, just look at it. This machine was hidden from view all day long, not because it was under cover, but simply because it was impossible to get near to it thanks to the sheer number of automotive journalists surrounding the stand. And who could blame them? 
Built to celebrate 90 years of Ducati, the Anniversario is a money-no-object kind of bike. It features custom traction and wheelie control, a stunning titanium Akrapovic racing exhaust, forged Marcheshini wheels and a new headstock insert to alter the steering geometry. It's one hell of a machine, and looks incredible with its unique black, white and red paint scheme influenced by both World Superbike and MotoGP race machines.
With only 500 examples being built globally, it's set to be a future classic, making its £23,995 price tag look almost reasonable…
Dangel SpaceTourer Hyphen Concept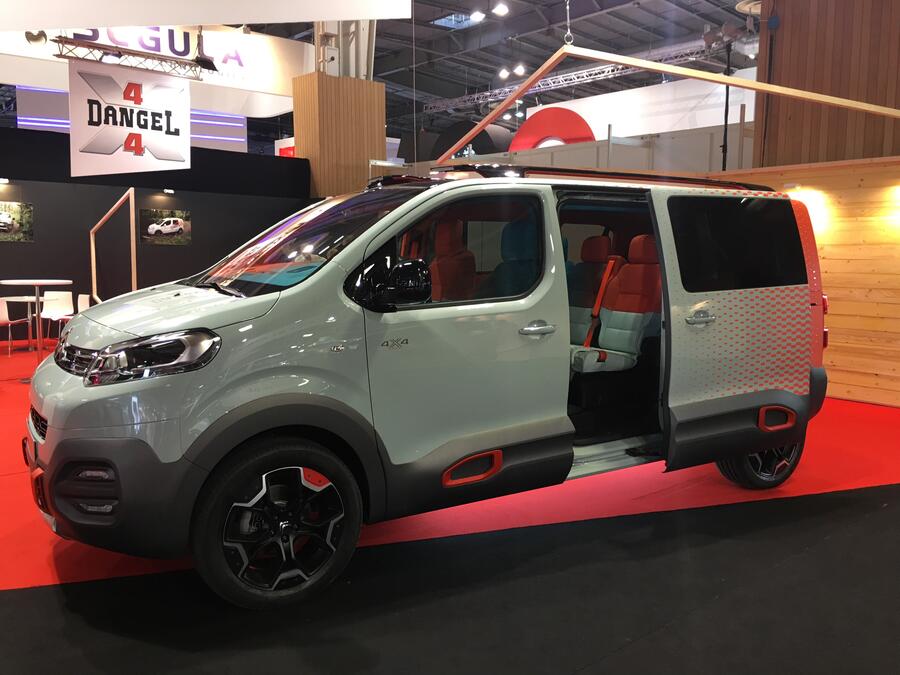 Aimed primarily at commercial buyers and taxi drivers, the Citroën SpaceTourer is a solid workhorse but not a particularly exciting machine. We managed to get behind the wheel of the nine-seater earlier in the year, and for all its masses of well-appointed interior space, it couldn't quite hide its van origins.
Thankfully, French company Dangel, in collaboration with the designers at Citroën, have gone some way to creating a SpaceTourer that private buyers might actually want to buy. Called the SpaceTourer Hyphen concept (yes, really, it's named after French electro-pop band Hyphen Hyphen), the redesigned people carrier features an eye-catching teal and orange livery inside and out, Audi Allroad-style plastic arches and sill guards and some quirky-looking alloy wheels.
However, the real magic lies under the skin. Alsace-based four-wheel drive specialist Dangel has modified the standard car by adding a higher ride height and an on-demand 4x4 drivetrain.
Despite the elastomer straps on the tyres and carabiner hooks on the front bumper, the Hyphen isn't capable of hard-core off-roading, but there's no doubt that it gives the people carrier an extra layer of usability over something like a Volkswagen Caravelle or Seat Alhambra.
Unfortunately it's just a concept for now, but with the public becoming increasingly interested in top-spec models, we really hope it makes production. 
Porsche 911 GT3 RS Cup car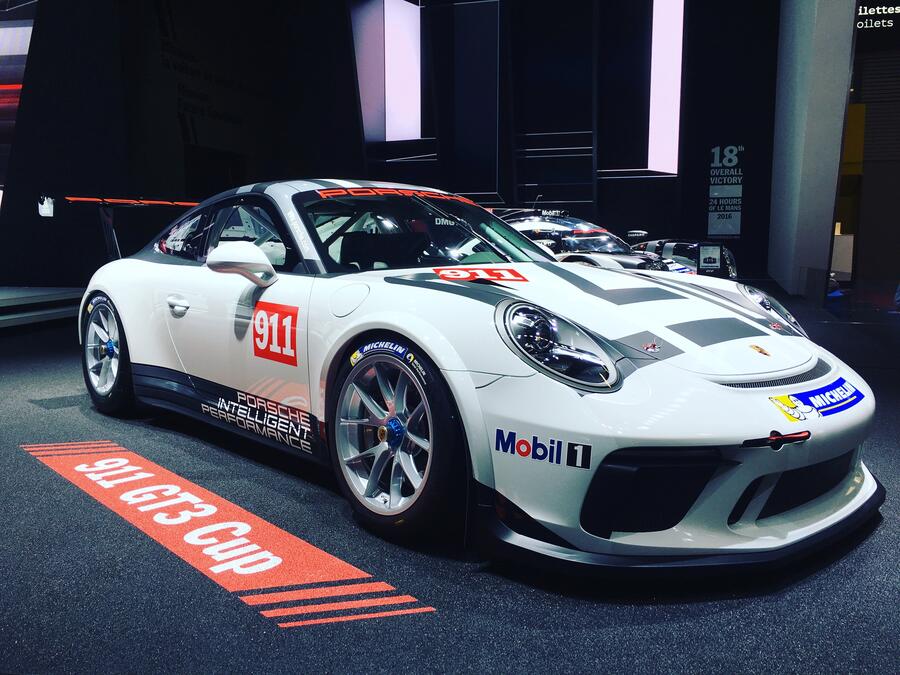 With Porsche unveiling it's new Panamera 4 E-Hybrid at the show, it was all too easy to overlook the Stuttgart-based company's other reveal - the new, 2017 Porsche 911 GT3 Cup racer.
It's always a treat to have a close-up look at Porsche's Cup cars, because despite being trick bits of kit, they're incredibly close their road-going counterparts. This also rings true for the 2017 racer, which is based on the refreshed 991 generation 911. It uses the naturally aspirated 4.0-litre flat-six engine of the GT3 RS, but power is rated at 478bhp, which is 15bhp less than the road car - a change made to improve reliability and the ease of maintenance.
Unfortunately, the arrival of the new 4.0-litre unit in Porsche's racing model signals the end of the much-loved Mezger engine era, but we're still excited to see how the new motor develops.
Art Car OAK Racing Costa 2013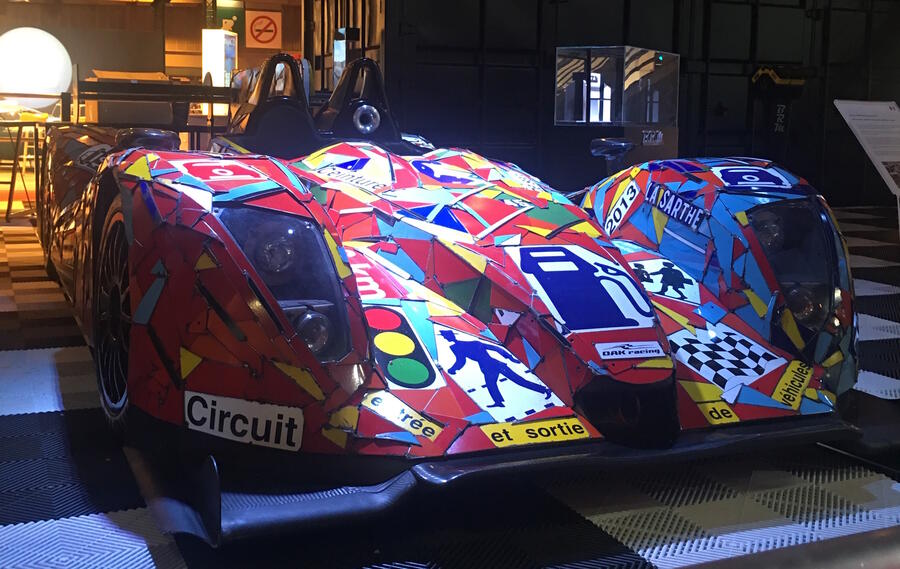 We love a good art car and this OAK Racing Costa machine is no exception. Designed by artist and sculptor Fernando Costa, the car blends two disparate themes into one: the iconic Le Mans circuit and road safety. However, that in itself is not what makes this LMP2 car special; it's unique because it exists first and foremost as a work of art.
That's right, this was not an art car to be raced. It had already completed its fast-paced life at Le Mans, with the LMP2 machine claiming two top-three finishes, one in 2008 and the other in 2010. Instead, Costa set about turning this retired racer into a hand-crafted sculpture.
The process started with Costa inserting 1000 rivets into the carbonfibre prototype. This allowed him to add a second skin of sheet steel, a perfect canvas for the French designer to cover with a whopping 250kg of enamelled road signs. The whole process took two months, which isn't all that surprising when you consider that the design required more than 20,000 welds.
The end result is a sculpture that has a different feel compared to the iconic art cars that have come out of Munich. It's a racing prototype that's rough and jagged around the edges, a look completely at odds with its original organic shape. Quite simply, it shouldn't work, but it does, which makes it all the more disappointing that it hasn't received the publicity it deserves.
BMW M2 MotoGP Safety Car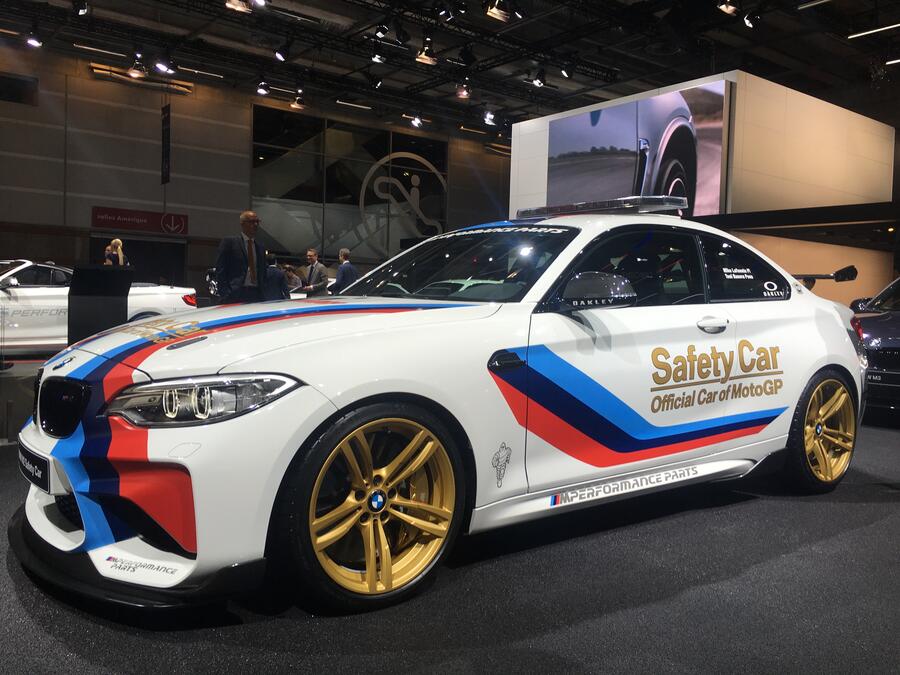 If you've ever had the pleasure of watching a MotoGP race, you'll know it's a far more exciting spectacle than the predictable 'follow the leader' world of Formula 1. The tracks are varied, the riders are fearless and for the 2016 season, the grid has been graced by arguably the coolest safety car ever produced.
Revealed back in February, we've seen this custom BMW M2 before, but we couldn't resist having another look around it at Paris. The exterior has been treated to a retro M Sport livery, a whole host of carbonfibre aero bits and a whopping great DTM-like wing. It's one hell of a mean-looking machine and it backs up its bodyguard looks with impressive on-track performance.
Adjustable suspension - which sits the car 20mm lower – is vital for quick set-up changes, the electronically adjustable exhaust is pure engineering pornography and the gold roll cage not only looks great but also adds greater structural rigidly. If BMW were to build an M2 'Performance', we like to think this is what it'd look like.
Unfortunately, a more extreme M2 doesn't look like it's on the cards any time soon, but that doesn't have to stop you. If you want your very own safety car replica, most of the extreme additions are M Performance parts available through your local dealer (although the flashing LED roof lights are not available). 
Toyota C-HR Racing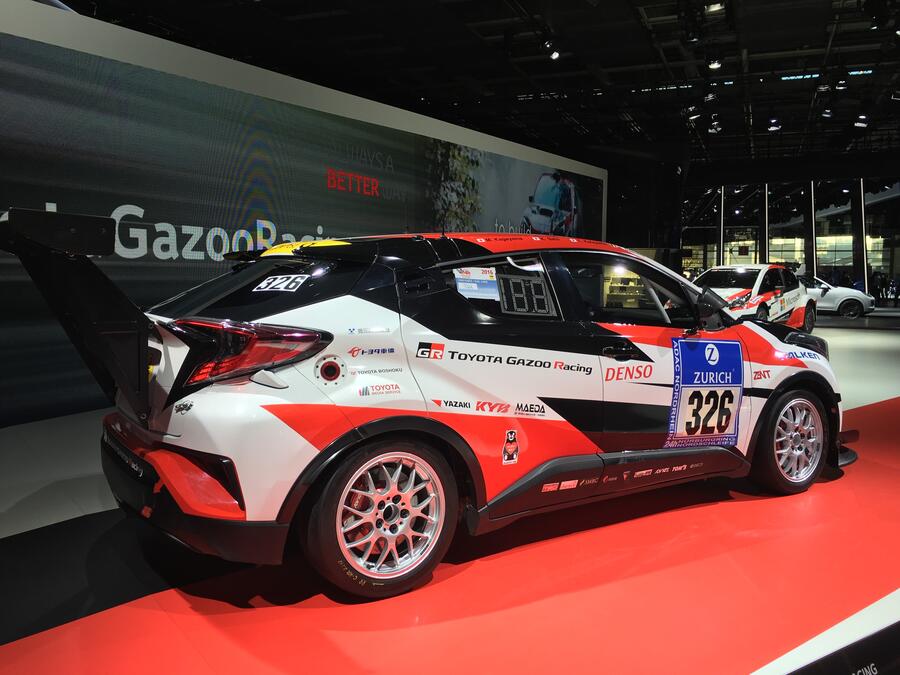 Like the Ford GT, the Toyota C-HR is one of those rare cars that has gone racing before reaching production. Not content with a conventional development process, Toyota president and CEO Akio Toyoda decided to field a pre-production model at the demanding 2016 Nürburgring 24 Hours.
Prepared by legendary Gazoo racing, the innovative crossover was only lightly tweaked: the turbocharged 1.5-litre petrol engine was modified to produce 178bhp, a roll cage was added to help to increase structural rigidity and the standard brakes were replaced with bespoke racing items.
Incredibly, with such light modifications the car finished third in class, and the lessons learned at the race have also been helping with the development of a potential hot road-going C-HR. With Toyota also officially announcing its return to the World Rally Championship at the show, 2017 is shaping up to be a great year for the brand.