The Porsche 911 GT3 Cup has arrived at the Paris motor show ahead of its racing debut next year.
The racing model is based on the refreshed 991 generation 911 and uses the naturally aspirated 4.0-litre flat-six engine of the GT3 RS, but power is rated at 478bhp, which is 15bhp less than the RS.
The change in output is due to the racing model's adjusted setup, which includes more durable parts designed to survive the harsh world of racing and reduce maintenance costs.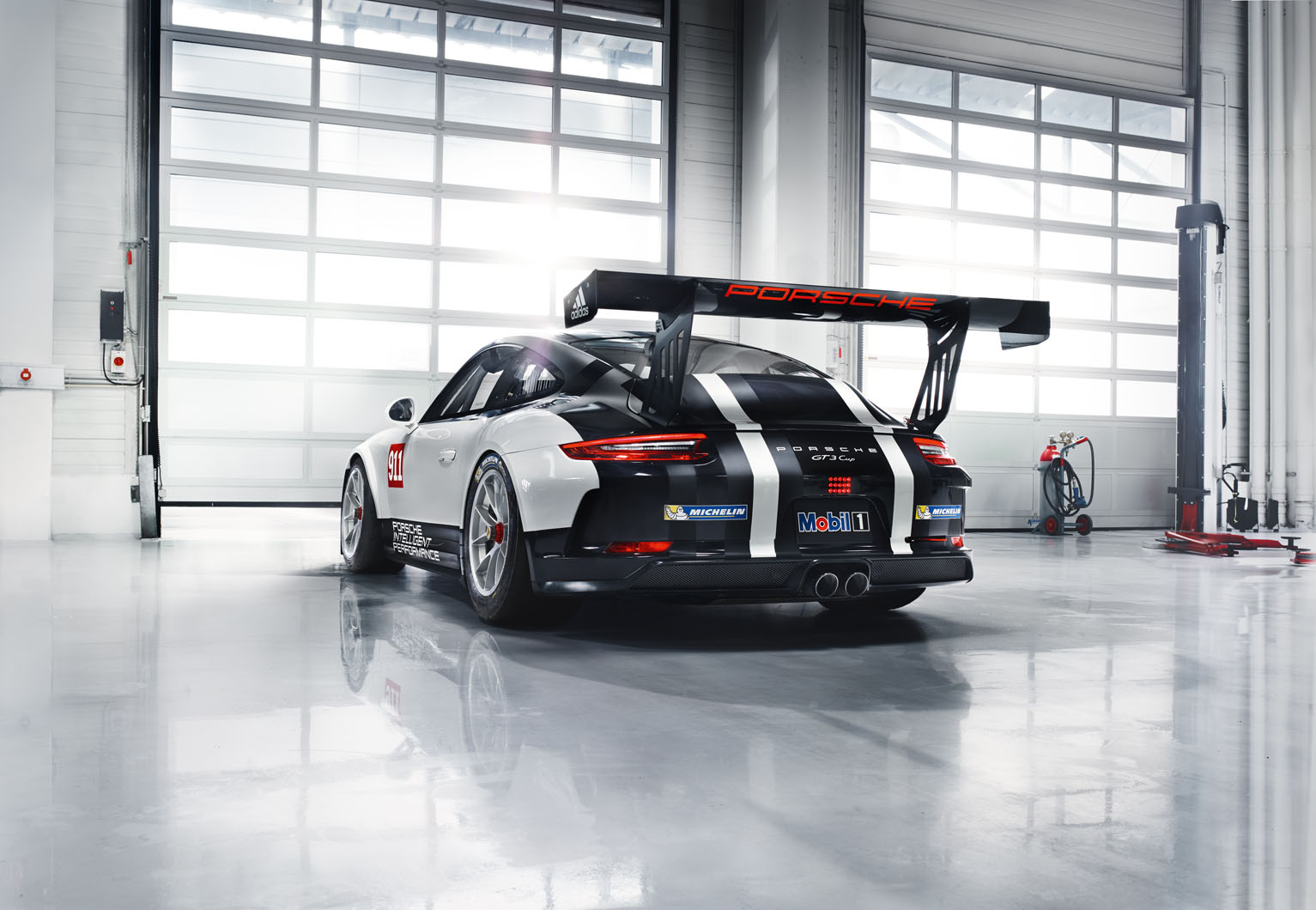 New to the engine is a valve drive with rigidly mounted rocker arms and a central oil feed, while a tougher crankshaft with significantly increased rigidity has also been installed.
The arrival of the new 4.0-litre unit in Porsche's racing model signals the end of the much-loved Mezger engine era.
The new 911 GT3 Cup car sits on 18in racing wheels with centre-lock nuts, wrapped in slicks that are 270mm wide at the front and 310mm wide at the back.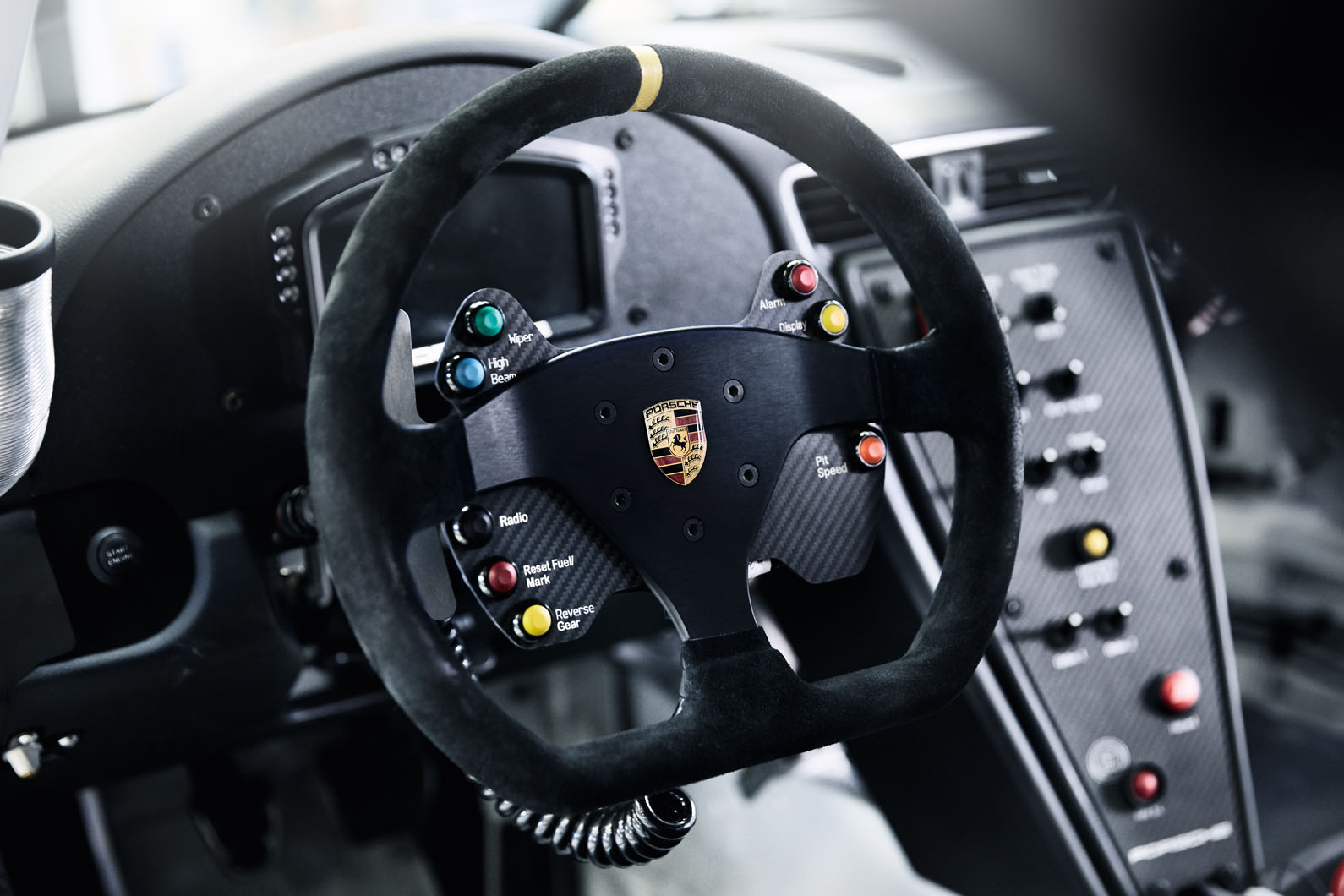 Built upon the 991's aluminium-steel composite structure, the new 911 GT3 Cup weighs 1200kg, which is 295kg lighter than even a GT3 RS.