What is it?
I think part of the appeal of a Toyota Land Cruiser is that you can take it anywhere. I don't mean 'anywhere' as in 'it can go anywhere', although obviously it can. No, I mean 'anywhere' as in: to the shops, to a client meeting, to a shoot or building site or the theatre or a Pony Club rally, where at any of the above a Land Cruiser would say precisely the same thing about you: next to nothing. 
Toyota's biggest, baddest and most luxurious and expensive off-roader – for the UK, at least – is, then, the most curious of things, the classless car, capable of doing everything, but shouting 'nowt while it does it, except that you bought it because you need it.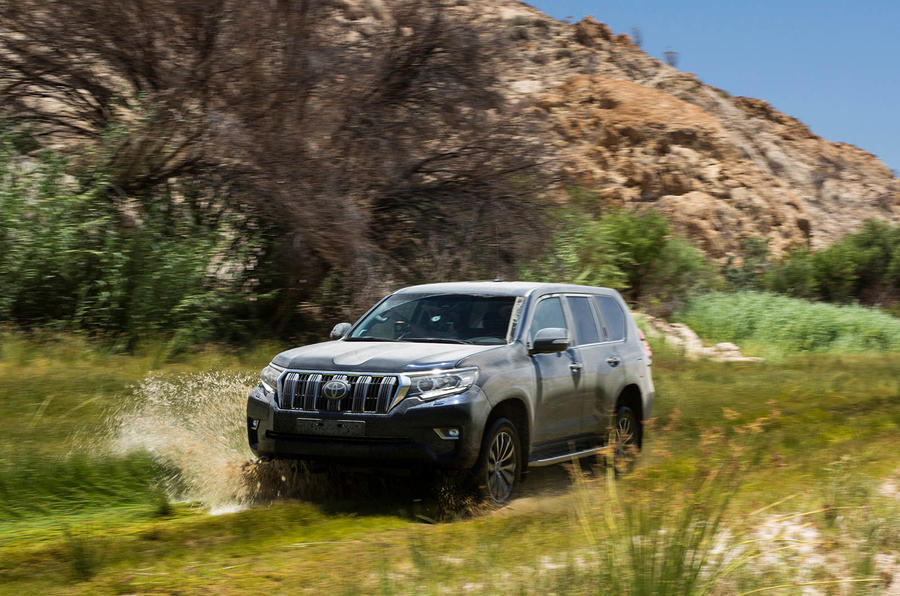 Anyway, now, this car, which was introduced in this form in 2009, and which has had a couple of minor changes since, has for 2018 been rather more heavily revised to try and keep pace with its rivals, nearly all of which have been entirely replaced, platform and all, since then: the Land Rover Discovery (the key rival even away from a JLR-centric UK market), the Nissan Patrol (absent from the UK), Jeep Grand Cherokee, plus other 'luxury' focused SUVs like the Volvo XC90, BMWs, Audis, Mercedes and, well, everyone who offers a big 4x4, which is pretty much everyone.
But notwithstanding all of the rivals, the basics of the Land Cruiser are what they still were. It has a body on frame construction, albeit 11% more torsionally rigid than it was, with a few minor tweaks the outside, to aid cooling, and higher wings to help you place the edges of the car.