What is it?
As a writer, who writes about cars, there's nothing better than getting stuck into the technical details of the latest new model. Genuinely, I really like absorbing the patter of an esteemed engineer talking about how he and his team have shaved 3 grams from a car's weight by making the suspension out of myrrh, or boosted efficiency after hours spent artfully prodding the CAD machine to create the perfect piston swirl effect.
For those of you that like reading about such things, sadly they'll be none of that here. This is the Skoda Yeti Drive, and there's not a single new exotic material or any cleverer combustion alchemy employed. But you get more kit, which is some compensation.
First, let's explain that Drive is like a spec-boost for the Yeti's two most popular trims, so there's an SE Drive, which we're told adds up to £2295 worth of extra equipment for a £935 premium over the regular SE, and SE L Drive, bolstering the standard SE L trim with another £1850 worth of goodies for just £755. That last one is what we have here.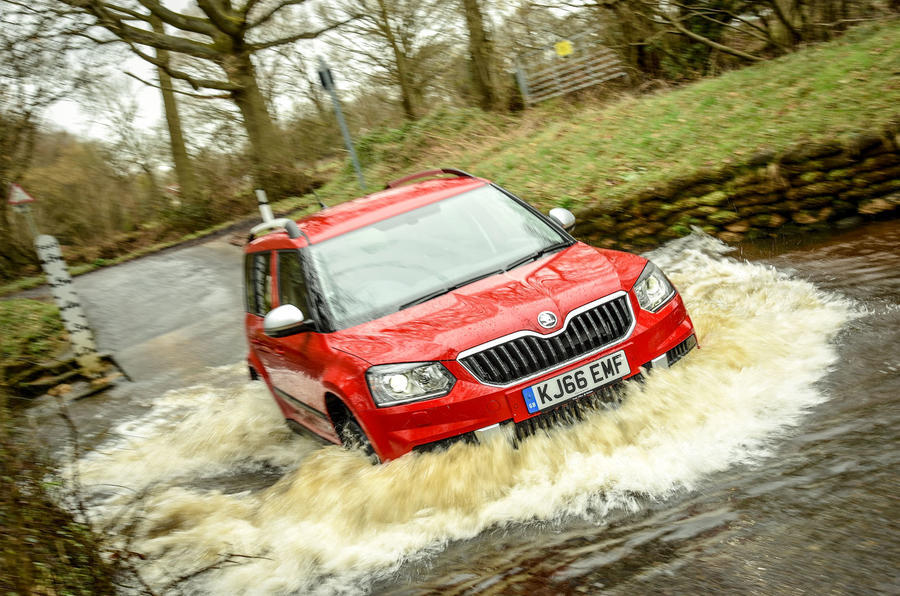 What do you get? Well, SE Drive adds sat-nav and a DAB radio, heated front seats and a heated windscreen, auto-dimming rear-view mirror, special 17in 'Matterhorn' alloys, new seat trim and front parking sensors to go with the rear sensors the SE already gets.
Meanwhile, this SE L Drive trim has all that plus leather seats, bi-xenon headlights, LED taillights, 17in Origami wheels and silver roof rails.