Why we're running it: To keep tabs on the career of Skoda's popular seven-seat SUV offering
When I entered automotive journalism six years ago, the Volkswagen Group was in the ascendancy.
It had the budget and mainstream markets wrapped up with its Seat, Skoda and Volkswagen brands, while Audi and Porsche were going from strength to strength at the high end.
This seemed an impossible position to fall from. It had, as far as we were concerned, almost perfected the creation of everyday cars.
And then there was a sudden fall from grace into a mire of problems that it's yet to escape, as it struggled in making technology the central point of cars, rather than driving or practicality. Seat Leon, Skoda Fabia, Skoda Octavia, Volkswagen Golf, Volkswagen Polo, Audi A3… All stayed the same to drive while becoming harder to use.
rive while becoming harder to use. However, one Volkswagen Group car that arrived at about the same time as me has avoided that fate so far, its recent update a facelift rather than a full renewal: the Skoda Kodiaq. Not only does that mean it still has fine ergonomics and strong driving attributes but also that it has yet to receive any electrification.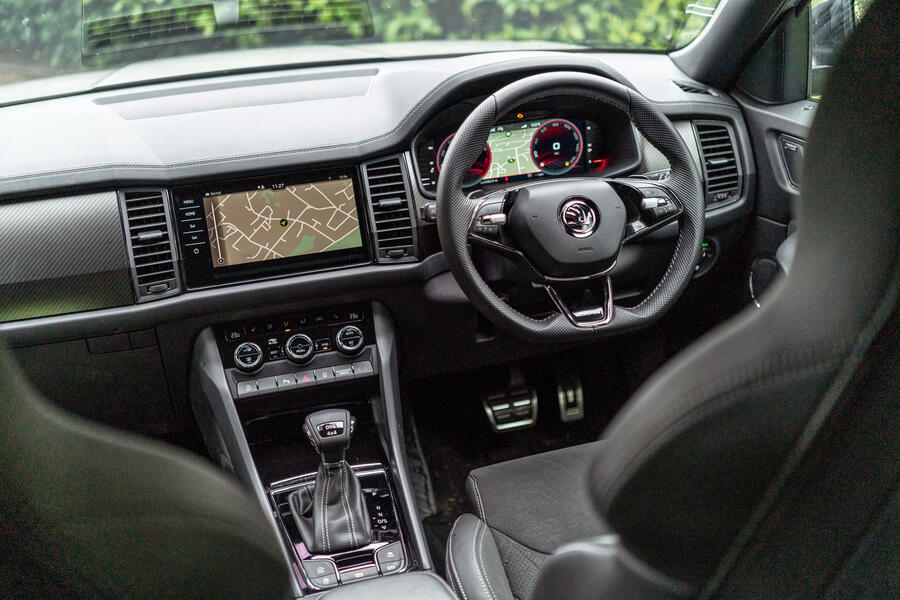 Our road testers said on first impression that "some facelifts are a tacit admission that there was something wrong with the original car; the Kodiaq is quite the opposite", and I wholeheartedly agree.
Only a dedicated enthusiast could pick out a facelifted Kodiaq by the more upright front grille, new LED headlights and reshaped front and rear bumpers; other than that, there's very little to give the game away.