What is it?
The Skoda Kodiaq sets two landmarks for the Czech car maker: this is the manufacturer's first ever proper SUV, and also its first ever seven-seat car.
Perhaps even more importantly, it's also something of an acid test of the strength of the Skoda brand, and could well be a bellwether for the company's long-term strategy to move gradually upmarket. If Skoda proves that it can sell large family SUVs for the kind of money that isn't too far off what's needed for an equivalent BMW, Audi, Mercedes-Benz or Land Rover, it'll be much easier to move the rakish coupé and small SUV concept cars we've seen in recent years from the drawing board to the production line. The Kodiaq may also finally help prove to buyers that the reputational problems of Skodas all those decades ago are simply no longer a factor.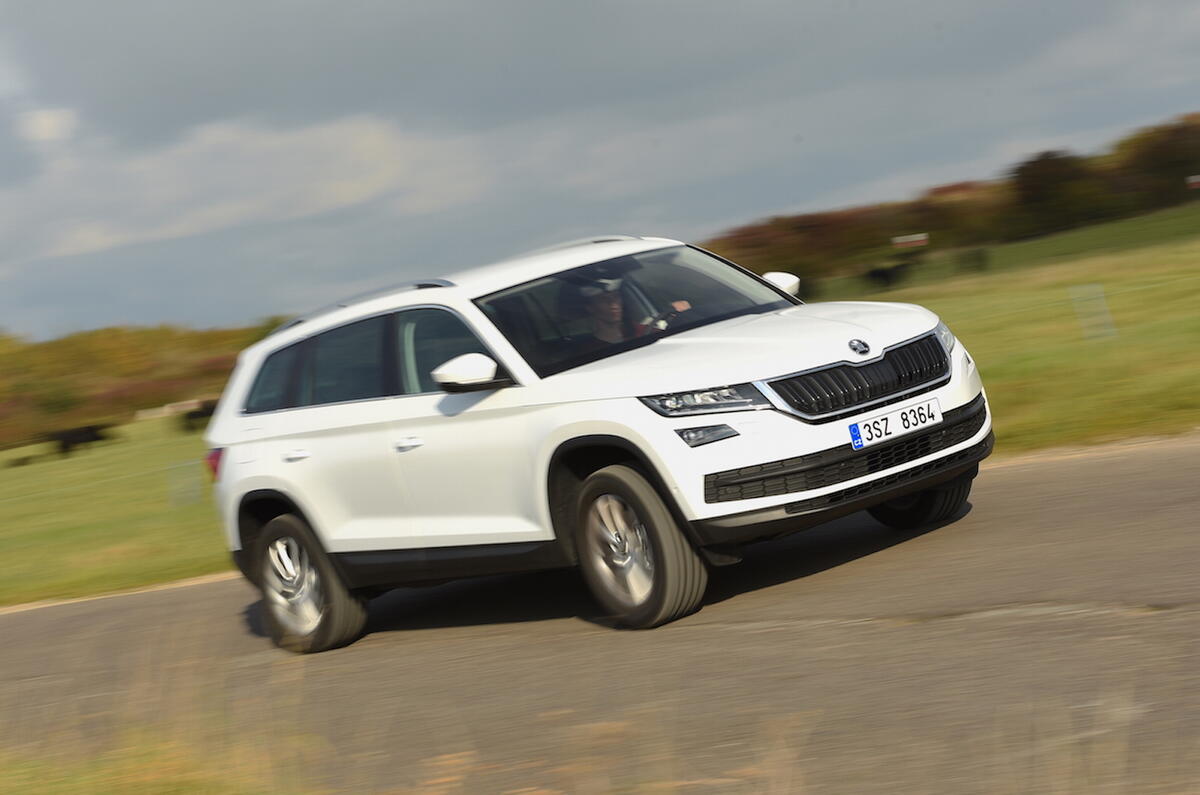 The Kodiaq is the fourth and final new Volkswagen Group SUV based on the MQB platform to hit the market in 2016, after its Volkswagen Tiguan, Seat Ateca and Audi Q2 cousins. Unlike any of those cars, however, the Kodiaq offers customers the potential to combine must-have modern SUV desirability with seven-seater utility and four-wheel drive capability – and all for less than £27,000.
The entry-level Kodiaq actually costs less than £22,000, while the range-topping 2.0-litre 187bhp TDI DSG model in tech-laden Edition trim is nearly £35,000. Interestingly, therefore both the Land Rover Discovery Sport and the Vauxhall Mokka X can be considered rivals. The bottom-rung petrol (123bhp 1.4 TSI) and diesel (113bhp 2.0 TDI) engines power Kodiaqs in entry-level 'S' trim, which have front-wheel drive only. Above that, Skoda offers 148bhp petrol (1.4 TSI) and diesel (2.0 TDI) options in front and four-wheel drive formats, with either manual or twin-clutch automatic gearboxes. Top-of-the-range engine options are good for 178bhp in the case of the 2.0 TSI petrol, or 187bhp in the case of the 2.0 TDI diesel – both coming with four-wheel drive and a DSG automatic gearbox only.
Our first taste of the Kodiaq comes in an Edition-trim, 148bhp 2.0 TDI 4x4 manual, which was fitted with seven seats as standard; lower down the range they're a £1000 option.