The Porsche Panamera Sport Turismo has made its public debut at the Geneva motor show, seven months before the first cars arrive in Britain.
Set to make its public debut at next week's Geneva motor show, the new sporty estate brings an added degree of practicality to the second-generation Porsche Panamera line-up with a new four-plus-one seating layout, a large electronically operated tailgate, a significantly lower loading lip and an extra 20 litres of boot space.
Read our review of the Porsche Panamera Turbo Sport Turismo
The new Panamera model was granted a production green-light by former Porsche chairman Matthias Müller following a positive reaction to the earlier Sport Turismo concept car unveiled at the 2012 Paris motor show.
Five years on, the first official photographs of the production version of the Sport Turismo reveal it holds true to the appearance of the earlier concept, with a uniquely styled rear end that helps to provide the Panamera with greater interior flexibility and load space in a move Porsche hopes will see it win over buyers who may have otherwise opted for a more conventional estate from rival car makers.
Credit for the styling of the new Porsche model goes to Mitja Borkert, who also penned the company's all-electric Mission E concept and is now head of design at Lamborghini.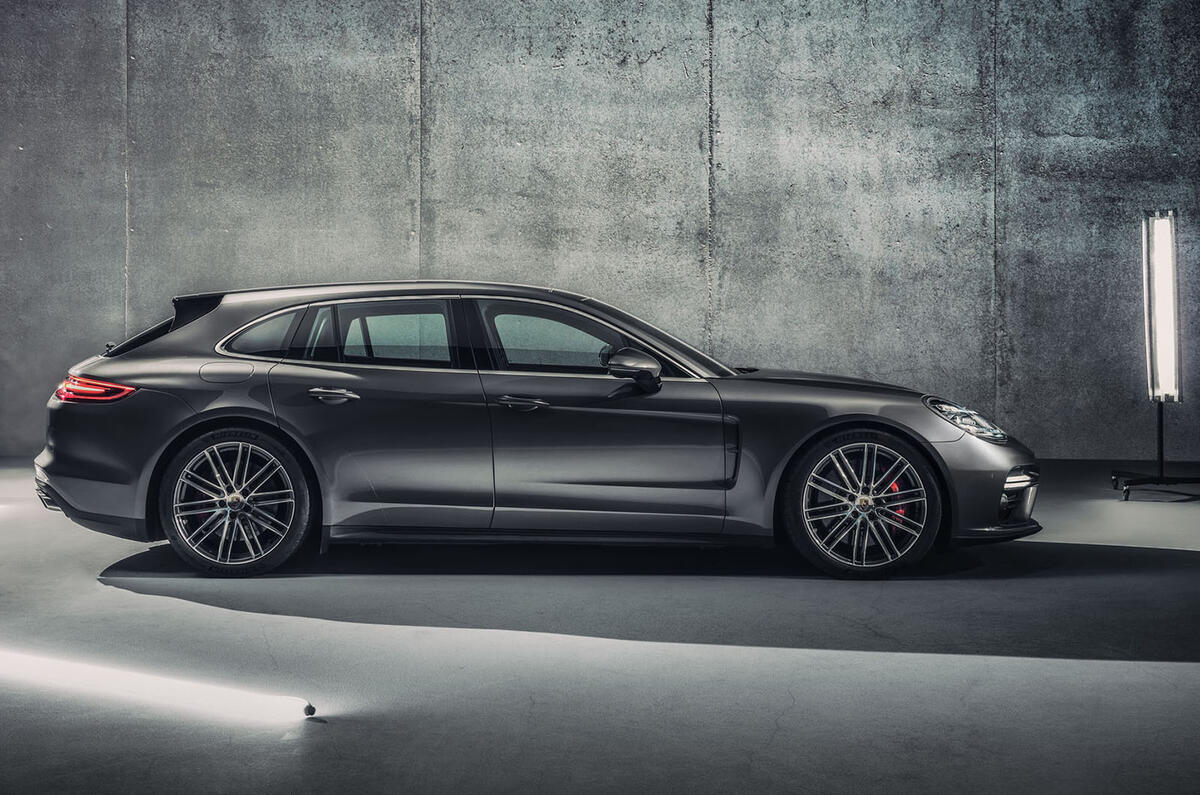 The visual differences between the standard Panamera and the new Panamera Sport Turismo begin at the B-pillars, with a longer roof that extending backwards with less rake. The rear doors have also been modified to accommodate a larger glass area. The D-pillar is appreciably more upright, while the rear fenders have been modified accordingly.