What is it?
Listening to Mercedes-Benz outline the latest incarnation of the S-Class at a press conference in Zurich, Switzerland last week, you could have been forgiven for thinking it really is an all-new model.
The latest S-Class features more than 6000 new components and three new engines – two of which are new to the model, including a six-cylinder petrol unit combined with an electric motor and 48-volt electrical system in a pair of mild hybrid models. There's an updated infotainment system and a semi-autonomous driving system that can accelerate and brake by itself, including in and out of roundabouts.
But no matter how hard Mercedes-Benz tries to convey the step the latest S-Class has taken – and, admittedly, it is significant – it is still a mid-life facelift of the W222 model.
That said, it is a facelift the Mercedes' head of research and development, Ola Kallenius, describes as the most comprehensive in the company's long history. Indeed, the latest S-Class appears to be right up there with the BMW 7 Series and the Audi A8 in technological terms, no mean feat for a car originally introduced in 2014.
Dimensionally, the S-Class hasn't changed; it stretches to 5125mm in standard guise and a rather palatial 5255mm in long-wheelbase form.
The familiar exterior appearance remains, too. However, many of the details, including the prominently chromed grille, profiling of the bumpers as well as the LED headlamp and tail lamps graphics, have been updated to give the S-Class a fresher look.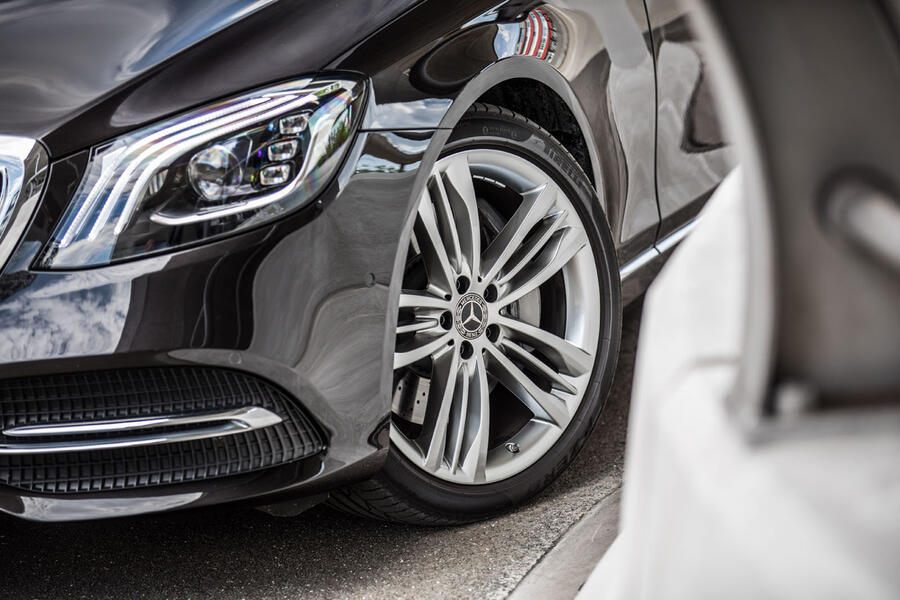 Underneath, it uses an updated version of the outgoing S-Class's platform – a combination of the MRA platform used by the smaller C-class and E-class, with unique S-Class structural elements at the rear. It is allied to standard Air Body Control air suspension. Unlike the three-chamber system unveiled on the latest E-Class, though, the S-Class retains the simpler single chamber air springs used on the outgoing model.