What is it?
This is the facelifted version of the sixth generation of Mercedes-Benz S-Class, seen here in the UK for the first time.
More than 6000 components have been changed to turn that S-Class into the one you see here, making it the most comprehensive mid-lift update any S-Class has ever received.
Most notable is the replacement of the V8 petrol engine in the old S500 and the V6 diesel in the S350 with a new 2.9-litre straight-six engine, producing 282bhp in diesel form (up by 28bhp) and 429bhp with petrol in the combustion chambers (down 20bhp).
The petrol car actually produces the same performance stats as its predecessor but improves claimed fuel consumption from 31.7mpg to 40.9mpg, with a commensurate fall in CO2 and therefore company car tax, so you can see why Mercedes did it.
The diesel tested here orders its priorities slightly differently, providing a slight fuel consumption improvement from 50.4mpg to 52.3mpg but knocking 0.8sec off the 0-62mph time, which is now reached in six seconds flat.
For a 2.9-litre diesel in a two-tonne limo, that's ridiculous, although not as ridiculous as the 335bhp version that goes on sale next summer. That one, albeit with the aid of four-wheel drive, knocks that figure to 5.2sec. When I started in this business, the only Ferrari on sale that could beat that figure was an F40.
The other major enhancement is the adoption of the next generation of autonomous driving technology. With this, the S-Class will drive itself on a much greater number of roads with no driver input, save a vestigial touch on the steering wheel every few seconds.
By co-ordinating its radar with its navigation data, the car knows to slow for corners if the approach speed is too high or if a roundabout is looming, or it can brake to a halt for a toll or junction. When you arrive at a parking space too tight for you to get out of, you can stand outside the car and park it with an app on your phone.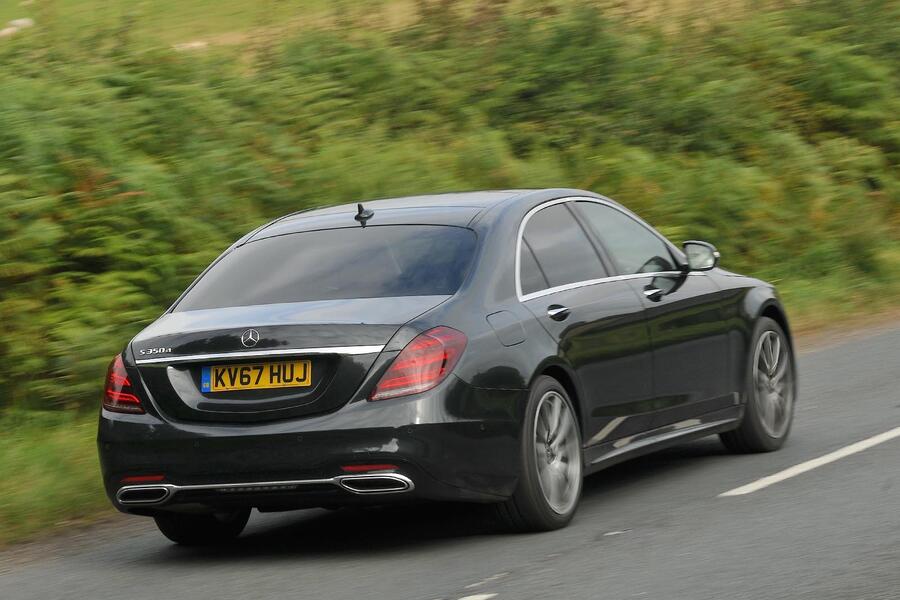 Inside, there is an entirely new dashboard featuring twin 12.3in high-definition TFT screens that can display what can at times seem like a limitless amount of information.
If you don't like the look of your instruments, you can change them with a turn of the controller. You can choose any one of 64 colours with which to illuminate your interior and, if you are prepared to pay for the option, you can benefit from what Mercedes calls 'Energising Comfort Control'.