What is it?
To get an idea of how far McLaren has come with the new 720S, just get its engineers onto the subject of what's left – how they'll possibly outdo this car when the time comes.
That, they'll say with a sigh, is the question. When they introduced the 675LT, even the 650S, they already knew this was coming. They knew what the 720S – P14, in McLaren's development speak – would be able to do and they knew how much further ahead of both the 650 and 675 it was, in all areas.
They put so much into the 720S that now they've got nothing left in the tank. This car, make no mistake, feels a generation and a half on from a 650S. It's so fast, so usable and so controllable that it might – just might – be the best supercar on the planet.
I'm getting ahead of things.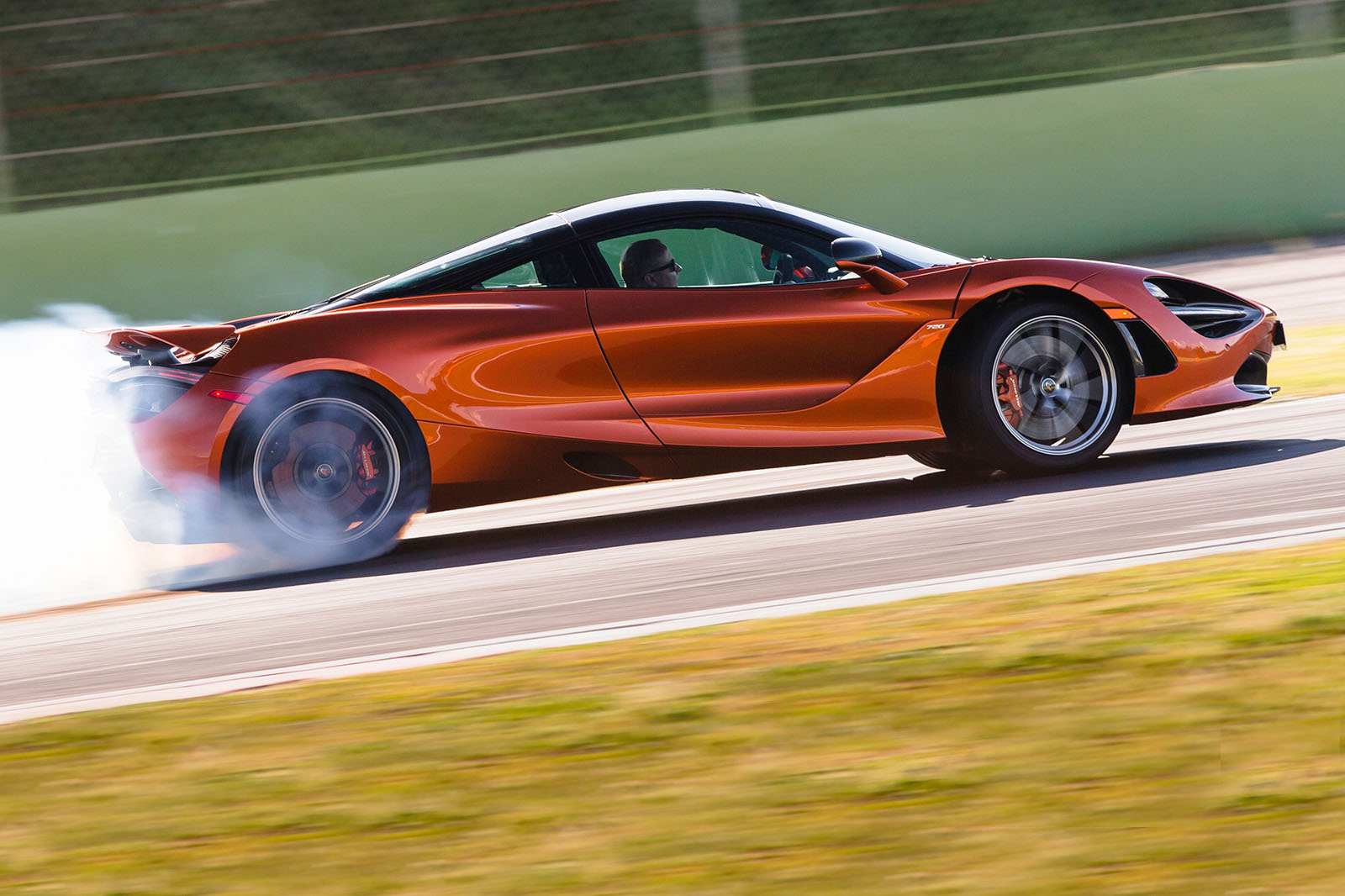 So, 720S. McLaren's naming structure is now familiar, and it won't be the only familiar thing about this car if you follow sports cars. Because it's both a supercar and a McLaren, it comes with certain engineering characteristics.
It's mid-engined and rear-wheel drive and has a twinturbocharged V8 engine. It has a carbonfibre tub, albeit a new one, whose integrity now stretches over the occupants' heads, increasing rigidity and, because it removes steel from the top of the structure – the windscreen surround, for example – it's now 18kg lighter than before and lowers the centre of gravity.
In front of that is double wishbone suspension; ditto at the rear. That's linked front to back and side to side by McLaren's hydraulically connected damper system, Proactive Chassis Control II, which is improved with the addition of new sensors but still baffles the heck out of mutton-headed old mugwumps like your correspondent.
In short, it gives stiffness in roll conditions and compliance on rough roads, and it negates the need for anti-roll bars. If McLaren's Super Series cars to date have had anything in common – MP4-12C, 12C, 650S and 675LT – it's that their ride quality has been uncommonly good.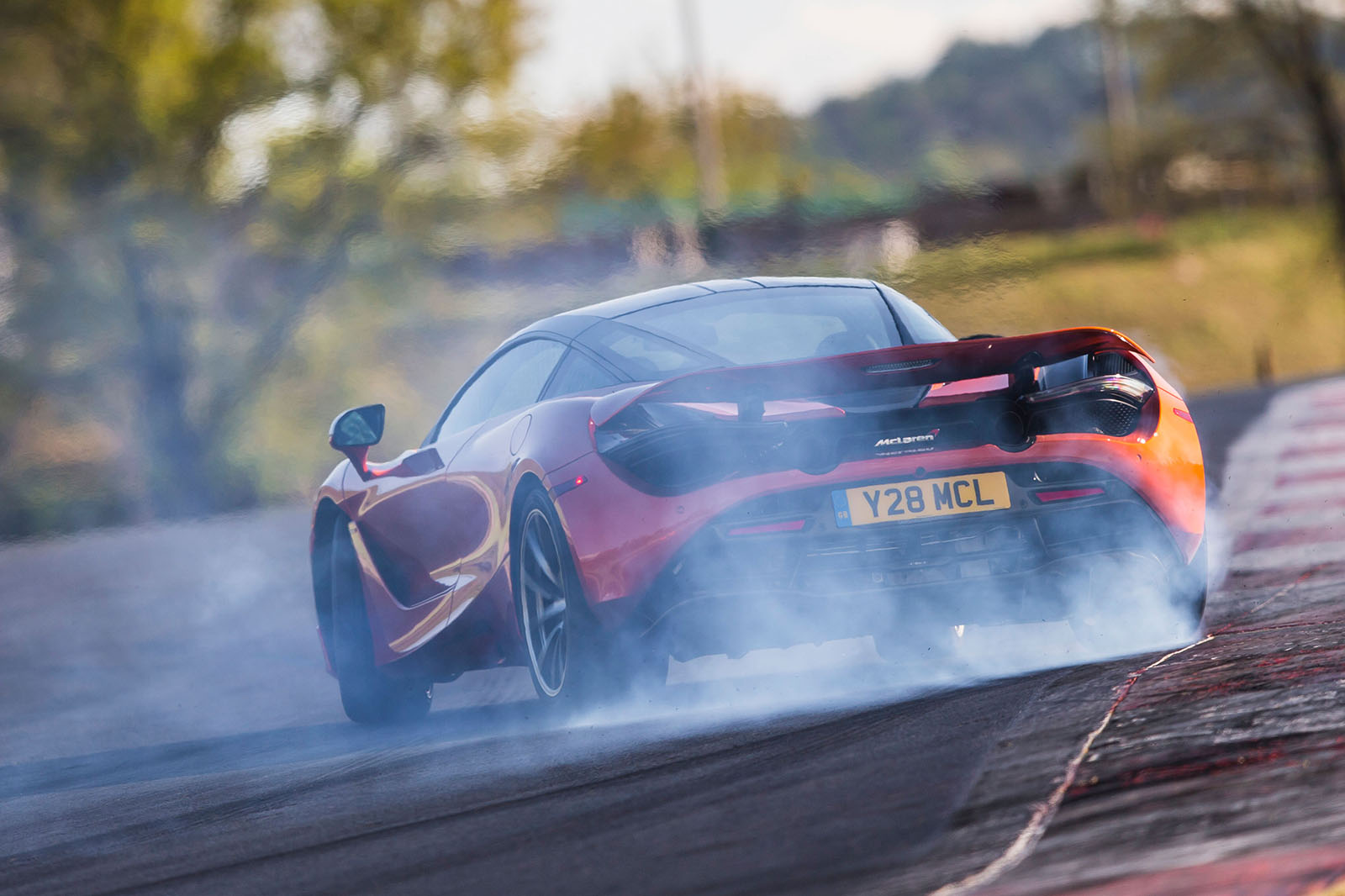 McLaren's engineers say it's even better this time around. To the suspension are mounted 19in front and 20in rear wheels, backed by carbon-ceramic brake discs as standard. Standard tyres are Pirelli P Zeros, with faster, softer P Zero Corsas as an option. (The 650S came on Corsas and had optional Trofeos – softer again.)
Because of the rate of progress in tyre development, though, the standard tyres here are said to be grippier than the Corsas last time around, plus they last longer and should ride better. There's newness in the 720S – so much newness everywhere that 91% of the car is new, with the only bits you can see carried over pretty much being the reversing light.
But there's familiarity to the engine, where 41% of it is new, in becoming a 4.0-litre V8 instead of its predecessors' 3.8 litres. It ain't just stroked, says McLaren (although stroke is up by 3.6mm, while bore is unchanged); there are new conrods, pistons, crankshaft, twin-scroll turbochargers and more, with the intent of providing more response as well as more power.
So it has 710bhp (720PS, hence the name) at a heady enough 7500rpm, with 568lb ft not arriving until 5500rpm, so it sounds like you'll have to work it. That drives through a seven-speed dual-clutch automatic gearbox with flappy paddles, and there's still brake steer in place of a limited-slip differential. (We'll come to that.)
The skin is mostly carbonfibre, partly aluminium and, well, interesting to look at, due mostly to the sharky, waspy front light treatment that… well. Apparently, it splits opinion even within McLaren. And, look, I'm no arbiter of aesthetics myself but they're growing on me ("Less bad than when I first saw them," according to our videographer).
They do make the 720S pretty sensitive to colour, I think, making it one of a few cars that suits dark tones. They are functional, at least, ducting and channelling air around the front of the car, and there are no longer visible ducts on the doors.
Instead, there's a channel in the top of the twin-skin door, which reduces cabin width slightly. The Super Series McLarens retain active aerodynamics and the rear wing, which still becomes an air brake, is now full width across the back of the car, so it's 30% more effective than before, while overall aerodynamic efficiency – the trade-off between drag and downforce (McLaren hasn't yet given a drag coefficient) – is more than doubled.