Why we're running it: The Jaguar saloon is endangered. Can an updated XF leave a lasting legacy?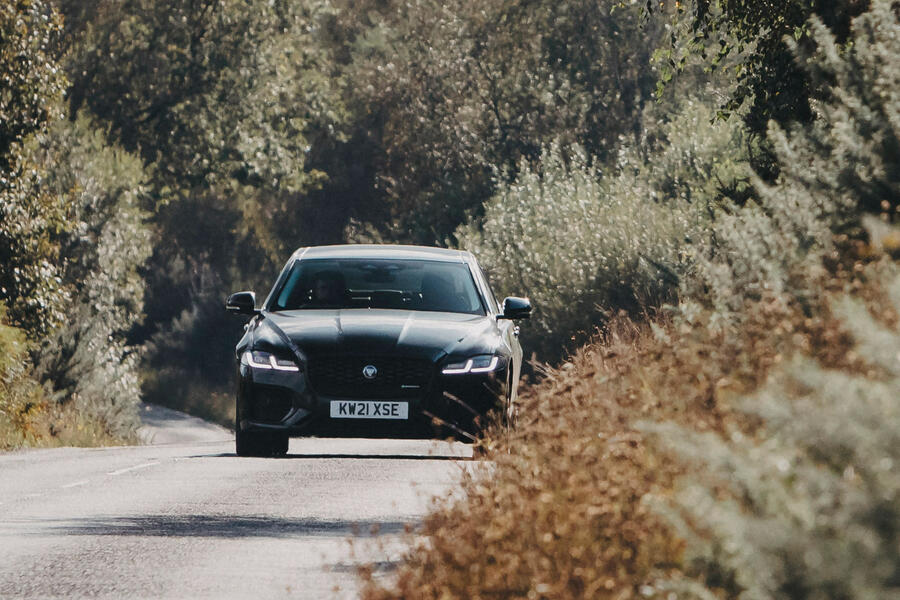 Life with a Jaguar XF: Month 1
Welcoming the XF to the fleet - 3 November 2021
Going all-electric: it's rather the done thing at the moment. Everybody is doing it, from Alfa Romeo to Alpine and Vauxhall to Volvo, and those companies that have yet to unveil their bold plans to ditch combustion over the coming decade are starting to look more than a little bit unfashionable.
We have had a good few heavy-hitting headlines over of the past few months on this very subject, among the earliest and most impactful of which was 'Jaguar to become all-electric brand from 2025'. Other manufacturers will beat them to the punch, of course, but here is a name so intrinsically associated with big-engined sports coupés, snarling race weapons and driver-orientated saloons that the concept of a completely engine-less build hall at Castle Bromwich seems almost unimaginable.
In the meantime, this particular new XF, as you'll no doubt have clocked, is categorically not electric. Not even electrified, actually, for while Jaguar does already sell plug-in hybrid versions of its F-Pace and E-Pace SUVs (and, of course, the all-electric I-Pace), its struggling XE and XF saloon models continue as combustion-only propositions, albeit with the option of a mildly hybridised diesel engine, while nearly all mainstream rivals are capable of zero-emission running.