What is it?
If you already own a Ferrari, the Portofino probably isn't for you.
This isn't a question of brand loyalty but of simple statistics. For every ten people who bought the old California, just three were repeat customers for Maranello. The others were lured in fresh – from Mercedes, Bentley and Aston Martin – by a car more useable than the mid-engined F430 Spider but less cripplingly expensive than the V12-powered 599 GTB.
And it still was a true Ferrari – at least according to the Scuderia shields. The truth is that while the California broke new ground, it won't go down as a legendary drivers' car, being too soft and substantial. More of a legendary seller. Along with its turbocharged update, the California T of 2014, these cars were made and sold in greater volumes than any other Ferrari in history – and fired up twice as often by their owners, apparently.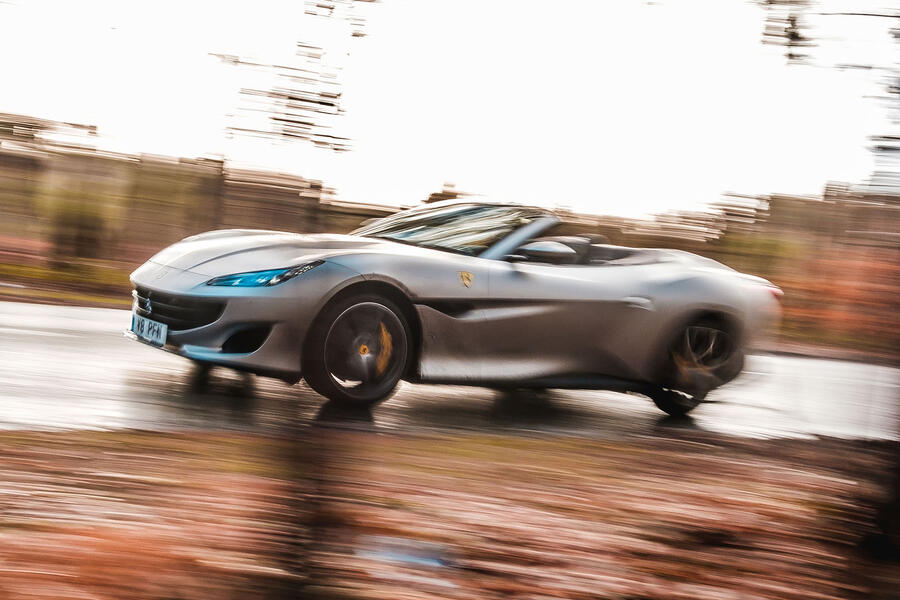 So the Portofino, Ferrari's new entry-level model, will look to repeat that trick of drawing in first-time buyers, and, naturally, it follows the same logic as the California. The 2+2 layout remains, although the rear perches are more useful for carrying a pair of soft leather duffel bags than one's friends or family, unless they happen to be small children. Still, there are four seats if you need them. There's still a retracting metal roof, though even Ferrari couldn't manage to shave any time off the California's class-leading 14.0sec robotised dash. The interior, still recognisably Ferrari, is somehow less intimidating than for the Portofino's stablemates. The new, 20%-lighter seats look – and are – comfortable for even very long stints. So far, so approachable.
But the vibe has shifted. The Portofino's body-in-white is a third stiffer than that of its predecessor, its suspension mounts are half again as rigid and Ferrari claims 80kg has been saved through, in order of increasing magnitude, the engine, electronics, exterior, interior and chassis. The new electromechanical steering also 7% quicker than the hydraulically assisted set-up of the California T, which itself was 10% more acute than the California's. Think about that for a moment. The spring rates are also up considerably: 15.5% at the front and 19% at the rear. It all points to something of a personality transplant.