This is the new Ferrari Portofino, the firm's new entry-level model that replaces the California T. It was shown at the Italian firm's 70th anniversary event at the Fiorano test track in Maranello, before being put on display at the Frankfurt motor show.
The folding hard-top convertible is powered by a 592bhp, V8 engine that the Italian firm says can accelerate it from 0-62mph in 3.5sec. The turbocharged 3.9-litre unit is derived from that of the California, but tuned to produce an extra 40bhp, with that peak output arriving at 7500rpm, as well as 561lb ft from 3000rpm to 5250rpm. The Portofino's top speed is claimed to be more than 199mph, which is at least 3mph better than its predecessor.
Ferrari says the Portofino, named after an Italian village, is built around an all-new chassis that is significantly lighter than the California T's, but with greater torsional rigidity due to new production techniques. It has not specified how much lighter the Portofino is than the California T, however. The Portofino's weight distribution is 46/54 front to rear.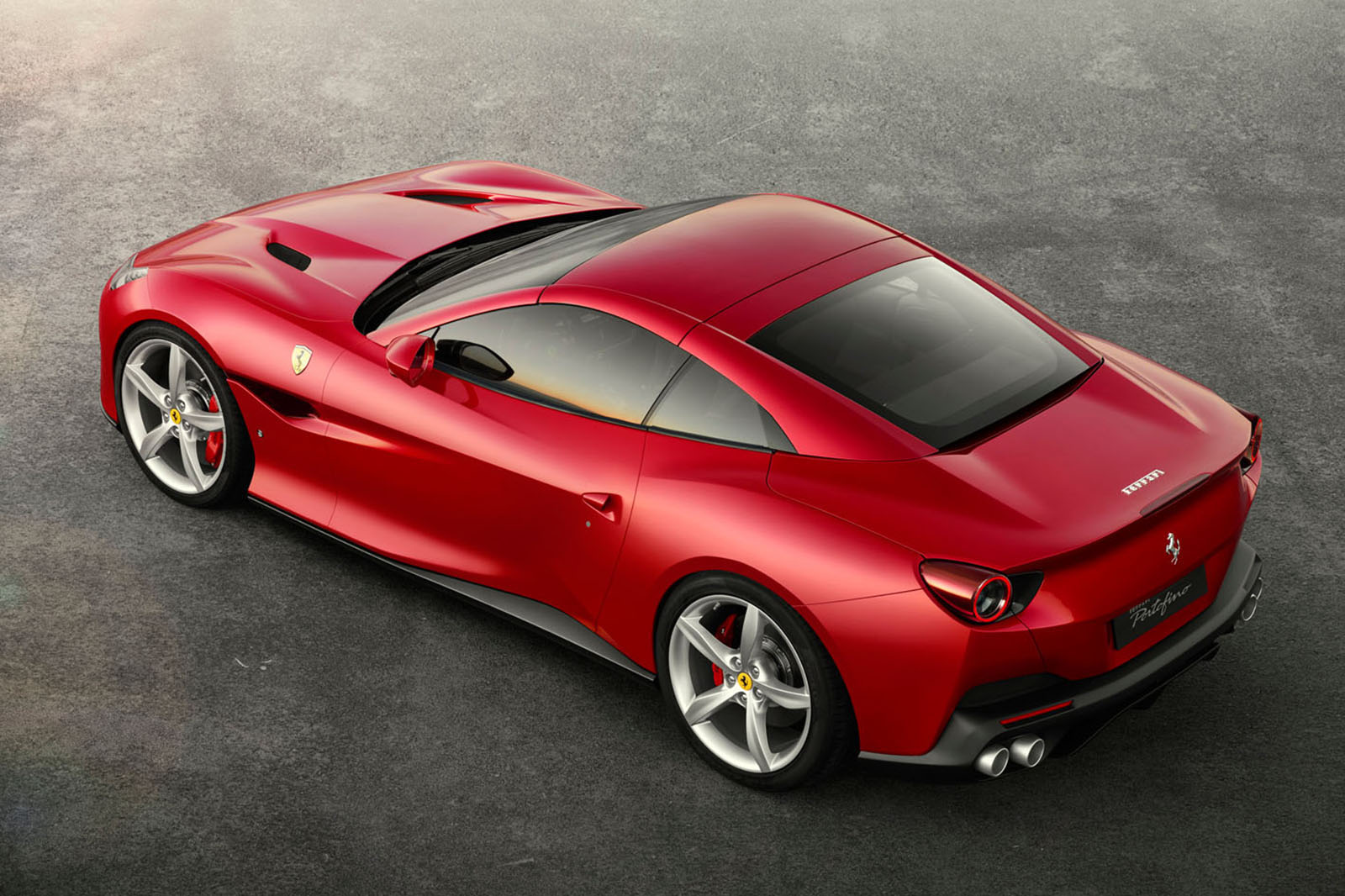 The Portofino will feature Ferrari's E-Diff 3 electronic rear differential and is the first GT car in Ferrari's range to come with electric power steering, which the company claims has enabled it to reduce the steering ratio rate by 7% without any hindrance to stability. The Portofino also has dual-coil suspension with magnetorheological damping to improve both responsiveness and ride comfort.
The front of the car has an aggressive styling treatment with a large grille. Its headlights are shaped like those of the 488 GTB but with larger black surrounds. Air intakes on the outside edges of the headlights vent into the front wheelarch.