The new Ferrari Portofino looks pretty stylish to me; far more so than the California T it replaces.
It's arguably at its best with the roof up, in side profile, where the rear window eases into the rear deck in 'there's lovely', two-box, coupé-like fashion.
This is also, probably not coincidentally, the first time that Ferrari's vice-president of design, Flavio Manzoni, has had a completely new platform to work with. That goes to show how gradual the pace of change is in the motor industry: Manzoni arrived at Ferrari at the start of 2010, by which time development of the F12 (debut in 2012) would have been well under way, and other new Ferrari projects he has worked on since have developed from existing body structures.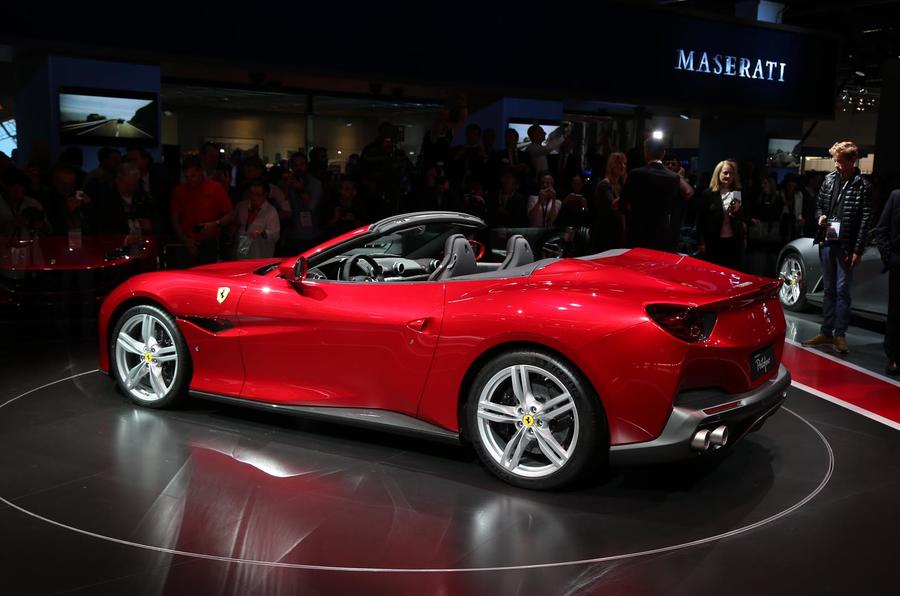 The Portofino's body and chassis carry nothing over from the California T - which is one reason why it can be 80kg lighter and 35% stiffer. It has also given Manzoni a clean piece of paper to work with for the first time.
Unrelated, but intelligently, the boot has been designed to fit two standard carry-on flight cases side by side, making this the first Ferrari for a long time for which bespoke luggage won't be offered.
More content:
Gallery: the best of Ferrari's 70th anniversary celebration at Maranello