Aston Martin's fast-expanding Aston Martin DB11 range has gained a new drop-top Volante version, powered exclusively by the AMG-sourced 4.0-litre turbocharged V8 engine.
Aston says the new car is its sportiest open-top model yet. It has chosen to launch with the lighter V8 engine rather than a V12 to ensure handling is as keen as possible. It is understood that a V12 version is not currently in the product plan, but it would be a likely addition later in the car's life.
The V8 unit in the 2+2 DB11 Volante produces the same 503bhp at 6000rpm and 513lb ft at 2000-5000rpm as in the DB11 V8 coupé. It is connected to an eight-speed automatic gearbox and drives the rear wheels.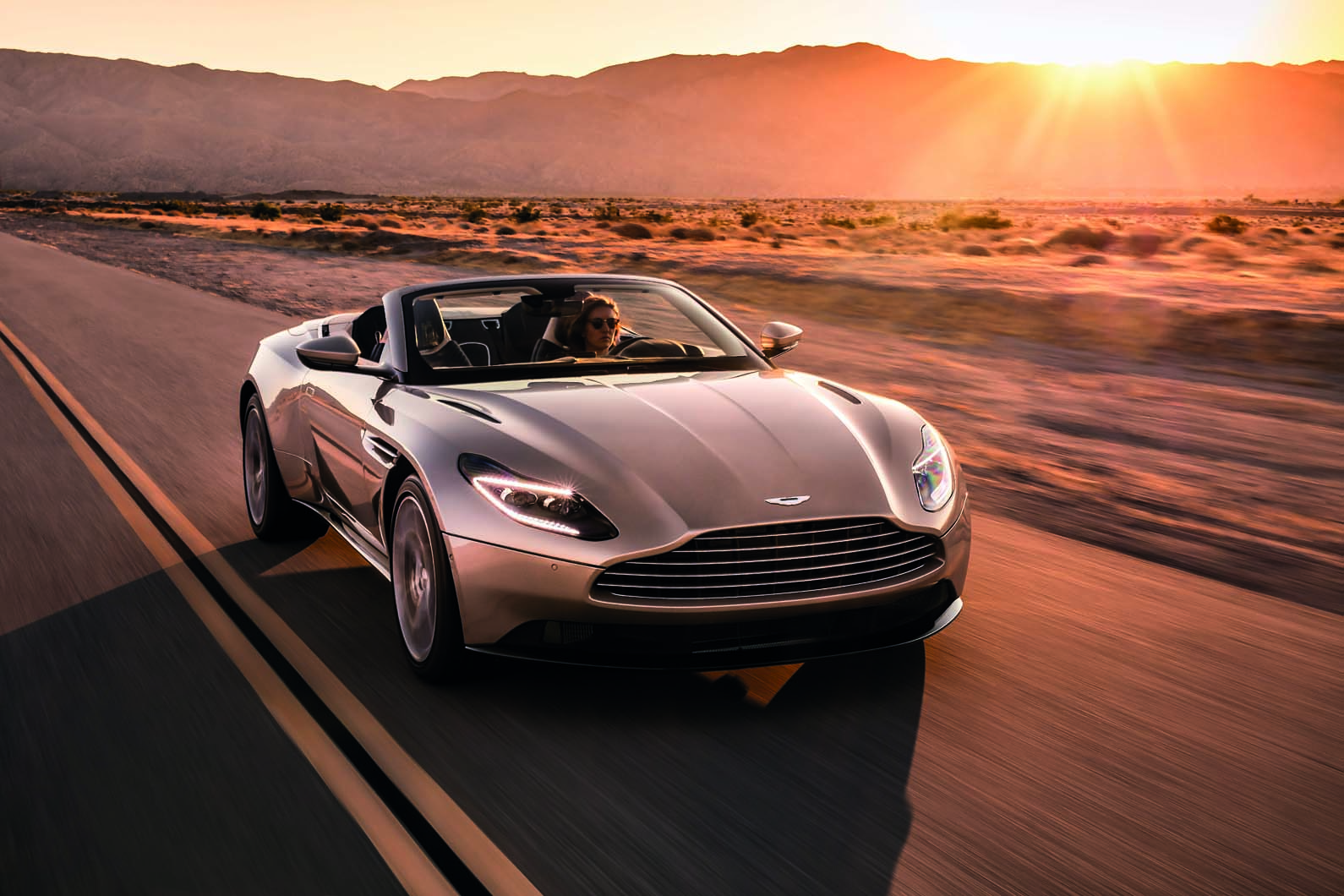 With a kerb weight of 1870kg, the DB11 Volante weighs 110kg more than the V8 coupé on which it is based. Aston says the DB11 Volante is some 26kg lighter and 5% stiffer than its V12-powered DB9 Volante predecessor. The weight distribution is claimed to be 47% front and 53% rear.
The roof and its mechanism are a new design for Aston.
The folding soft-top consists of eight layers and can be lowered in 14sec and raised again in 16sec. It can be operated at speeds of up to 31mph and specified in red, black silver or grey silver.