Why we ran it: To see whether this trailblazing small EV has evolved enough to still be considered the best in its class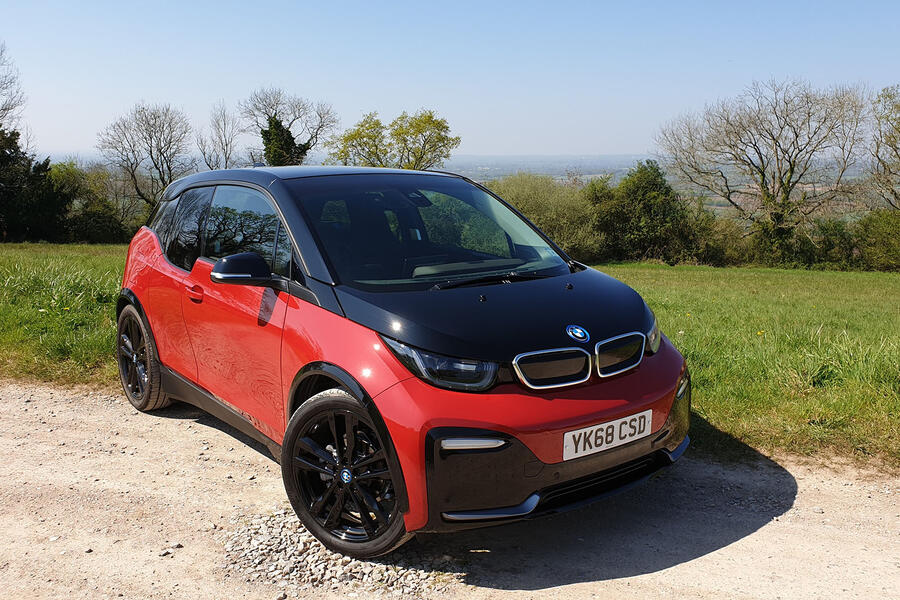 Life with a BMW i3S: Month 6
Time to say goodbye to BMW's nippy hatchback. Was a decent spell of EV ownership an electrifying experience? - 24th December 2019
Long before it was time to hand the keys back to BMW, the i3s had sparked more interest from Autocar readers than anything else I've had the opportunity to report on. I'm grateful for all the messages, tips and positive words from owners, who clearly all love theirs and are fully converted to the EV way of life – but as much as a stretch behind the wheel opened my eyes, I'd still hesitate before making the switch.
Little of that can be blamed on the car, which proved capable and entertaining. I'd argue the i3s is the first electric hot hatch, with rapid off-the-line pace and instant response that made it feel surprisingly at home on twisty B-roads. It has the rear-driven character you'd expect of a BMW but not quite the ability to fully exploit it, on account of the restrictive traction control system and tall bodystyle. A lower, more focused car with the same underpinnings would be a very fun thing indeed. Is there room in the Toyota-BMW partnership plan for a reborn MR2?
It's a practical car, too. Tall yet small, with a good view of the road ahead and the turning circle to fit into just about any parking space. The boot isn't the biggest but more than sufficient for a weekly supermarket shop or a pair of weekend bags, and the folding rear bench meant I even managed to fit a small dining table (plus chairs) inside although the person I collected them from said it was much easier fitting them in the back of a three-door Mini. Blame a floor full of batteries.
As for the i3's backwards-opening rear doors, they give great access should you need to fit a child seat, but I imagine they'd have quickly become frustrating if I'd used them more. You can't let rear passengers out without jumping out yourself, and getting in did prove a struggle with other cars parked either side of you.
My biggest issue with the i3s was its ride, which could be comically harsh at times. A back-to-back drive in a regular i3 on smaller wheels proved to me that 20in alloys and run-flat tyres don't make much sense on a car that's likely to spend most of its time in town, however good they look, filling those widened wheel arches. Still, I was happy to put up with it in return for grin-inducing performance.