Why we ran it: To see if the fast A5 is as fun to drive every day as it is handsome and plush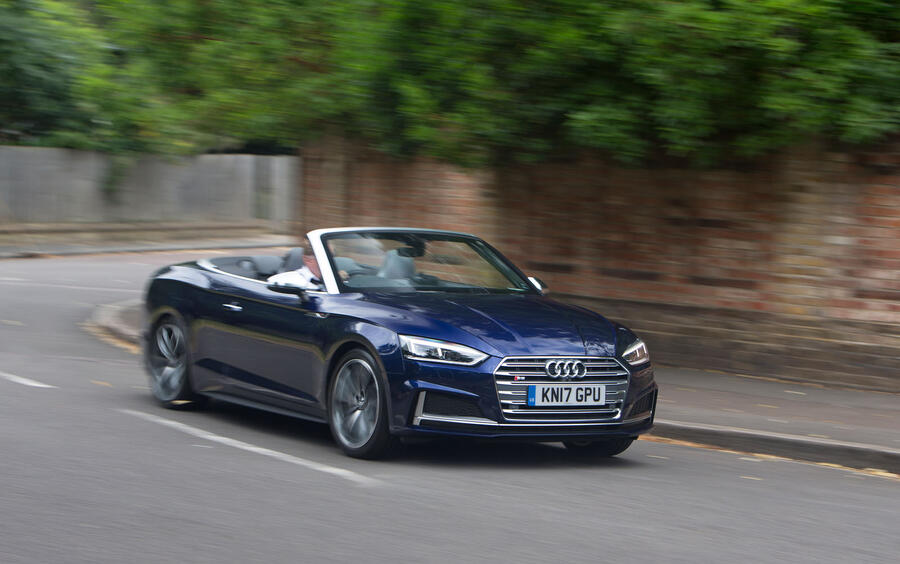 ​
Life with a S5 Cabriolet: Month 5
Saying goodbye to the S5 Cabriolet – 17 January 2018
It arrived on the first day of decent weather last year, and departed just as winter started doing its worst, which is just about the perfect ownership timetable for a car with a convertible top.
This is not to say the fabric roof of my spring-summer-autumn transport – a gleaming, full-spec Audi S5 Cabriolet in rich Navarra Blue – ever did anything so low-rent as to leak air or water in bad weather.
In its closed condition, the S5's rag-top behaved so similarly to a coupé's fixed roof – including cruising almost as quietly as a tin-top on motorways – that it never came across as a weakness.
My point is simply that any car whose cockpit can be opened to sun and stars is never at its best in a British winter.
From the first, our S5 cabrio was a mile-eater. As a breed, Audi's S models have a reputation for being fast, powerful and undemanding to operate, and these characteristics were immediately shown particularly to suit a biggish, heavyish 4.7m-long 2+2 convertible.
In our rag-top, you tended to cruise smaller roads top down, rather than rushing them as you might do in the coupé.
Many's the time I'd gather most of a long journey's miles on the motorway, then take to small roads, top down, for the final 50, enjoying the smells and the swirl of the open air. It might sound fairly slow, but it felt special and it was fun.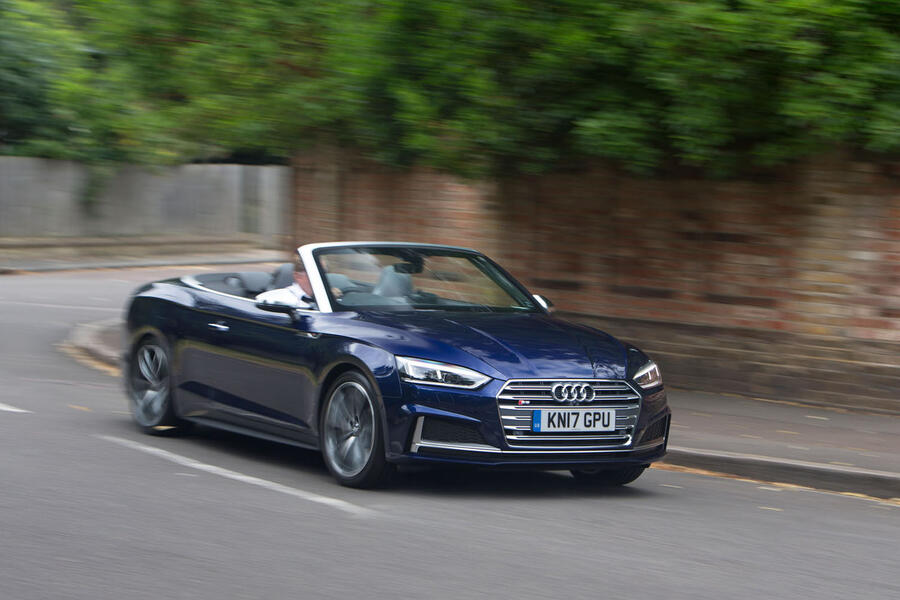 Abundant power and torque are important components in the S5's supreme usability.
The 349bhp and 369lb ft outputs of the 3.0-litre turbo V6 make progress effortless, especially when deployed through an eight-speed paddle-shift gearbox with a perfect ratio for every occasion. At any velocity or crankshaft speed, this car feels ready to go.