The next-generation Audi Audi RS5 super-coupé will use a twin-turbocharged V6 powerplant with around 500bhp, as confirmed by new video footage where a six-cylinder engine note can clearly be heard.
New Audi RS5 Coupé to go on sale in June
The latest development cars can be seen wearing uncamouflaged production bodywork, with larger air intakes, wider arches, bigger wheels and brakes, as well as more prominent exhaust surrounds than the S5. Earlier test cars, shown in our gallery, used the body of an S5.
Larger intakes have been added to feed the RS5's more potent engine. Although it is still technically unconfirmed, the RS5 is expected to switch from the current, normally aspirated, 444bhp V8 to a twin-boosted V6 unit. The new footage supports this theory.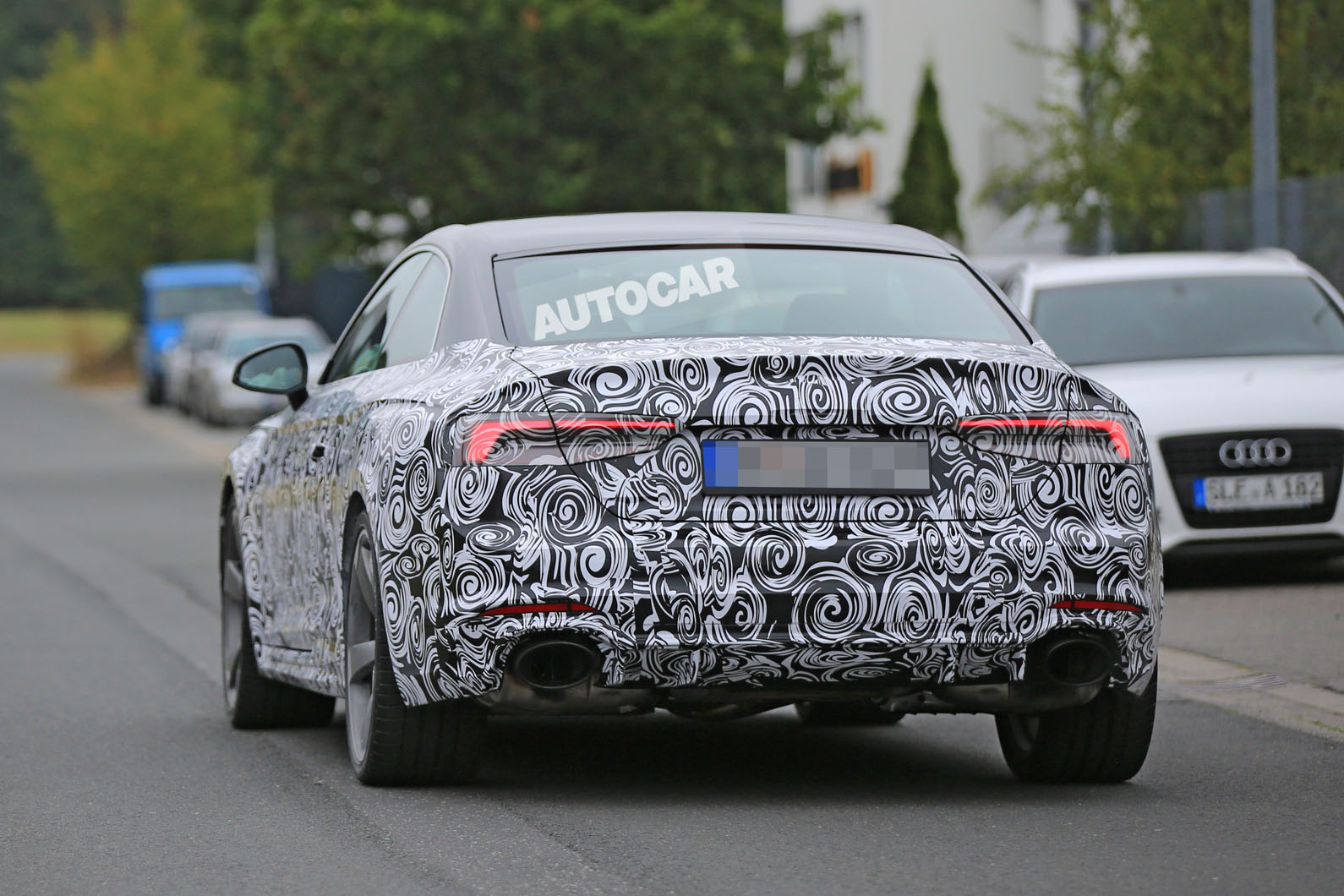 The new engine should enable the four-wheel-drive coupé to accelerate from 0-62mph in around four seconds.
Historically, the RS5 has arrived late into the A5 model's life cycle, but insiders say the next-gen RS5 will be launched earlier to meet growing demand.
When it arrives, the RS5 will rival BMW 's M4 and Mercedes-AMG's C 63 Coupé. Pricing is likely to rise slightly from the current car's £58,365, but additional technology, including the latest Audi Virtual Cockpit and driver assist systems, will be included.