What is it?
The Audi A5 Sportback 3.0 TDI quattro heads the initial range of second-generation diesel A5s, bringing with it an added dash of styling flair over the Audi A4 3.0 TDI quattro with which it shares its mechanical package.
We've been impressed by the new A5 Sportback. The update to its exterior styling is a little underwhelming, but the changes to its interior are sufficient to ensure it remains competitive against the BMW 4 Series Gran Coupé. It's a quality product that conveys a satisfyingly premium feel from behind the wheel.
The diesel engine used in this version is a further development of the 3.0-litre V6 used by its predecessor. Among the changes are revised combustion chambers and a new variable-vane turbocharger claimed to weigh 20% less than that used before.
Power peaks at 282bhp, while torque swells to 457lb ft, providing the Audi with 26bhp and 8lb ft less than the 435d xDrive Gran Coupé.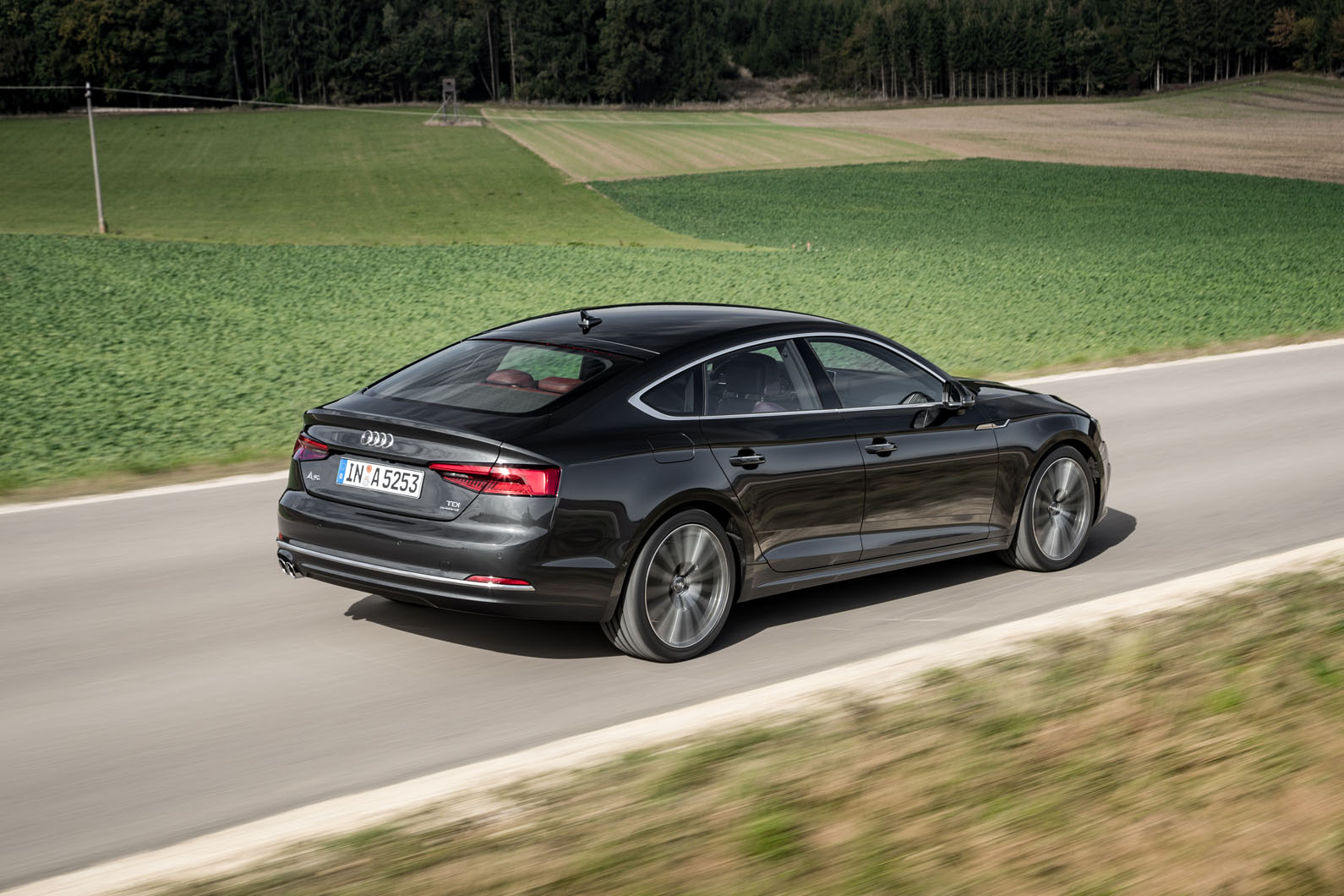 Underpinned by the latest evolution of Audi's MLB structure that helps shed 85kg from the weight of the A5, the new Sportback promises sharper performance. Audi is yet to provide official acceleration, consumption and emission figures, but as a guide, the A4 3.0 TDI quattro, which runs a 268bhp version of the same engine, has a 0-62mph time of 5.3sec along with combined economy of 54.3mpg and a 137g/km of CO2.
Despite being longer and wider than the old A5 Sportback, a shapelier silhouette means there are some sacrifices in overall practicality compared to the A4 saloon. Access to the rear seats isn't as straightforward and the sloping roofline robs headroom in the back. This is compensated for to some extent by an extra 24mm of rear legroom and added 11mm of shoulder room over the old model thanks to a longer and widened tracks wheelbase.
Additionally, the boot has grown by 15 litres over that of the old model at 480 litres, which is the same as that offered by the A4, expanding to 1300 litres with the seats folded. With a large electronically operated liftback-style tailgate, access is good, although a shallow opening restricts what objects you can carry.