What is it?
The Audi S5: for now at least, the top-of-the-range medium-hot performance version of the new A5 coupé. With two doors, four seats, a longways engine, permanent centre diff-based quattro four-wheel drive and a torquey turbocharged engine, it's a car made to a time-honoured mechanical template for Audi. Although it's powered by six cylinders rather than five, this is the closest thing to a classic 1980s Ur-Quattro that the firm currently makes. And given that people who are in the market for a fast coupé like this are probably just the right age to remember the 1980s with particular fondness, that may not turn out to be an entirely irrelevant factor for wannabe S5 owners.
For this new version, Audi has moved from supercharged V6 to turbocharged V6 power and, having already made weight savings in the A5's basic construction, has also made gains on both power and torque. The car doesn't quite come into the niche in an outstanding position on outright potency, though, thanks to the recent introduction of the bigger-hitting Mercedes-AMG  C43 Coupé. And yet it certainly has enough grunt to get your attention: 349bhp, 369lb ft and the potential for 0-62mph in less than five seconds.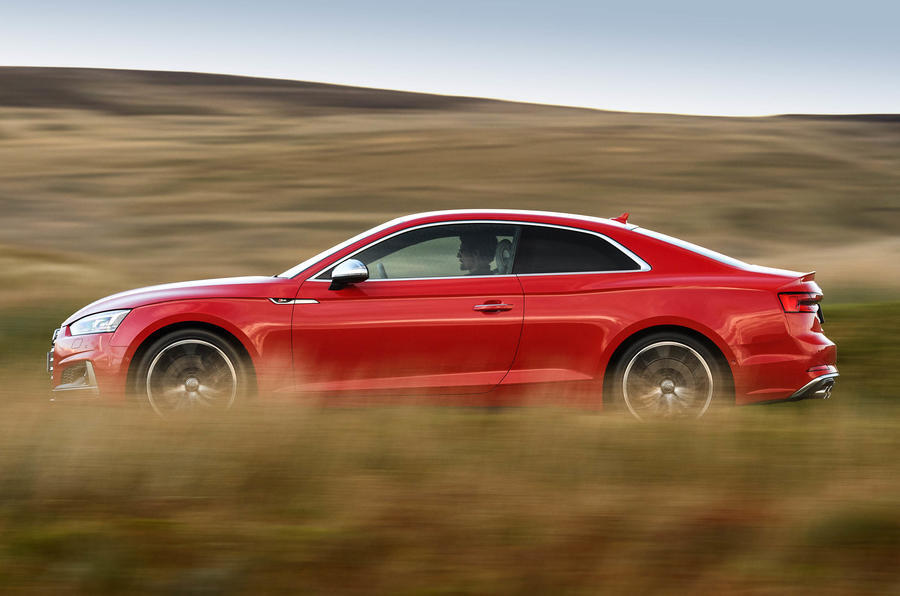 The S5 also gets its own suspension specification and tune, riding lower still than even sports-sprung versions of the standard A5. But here, Audi's trick is to mix in greater comfort, refinement and civility than you might get in a more powerful RS model, as well as plenty of dynamic purpose.