Nowadays, a one-car family is a rare thing, while models that combine genuine everyday practicality and thrilling dynamics are just as hard to come by. Our used buying guide solves two problems in one by matchmaking practical daily drives with sizzling Sunday-blast stablemates, for a variety of budgets.
£5000 - MG Rover TF (2002-2005) and Ford Mondeo (2000-2007)
MG's TF went into battle against the Mazda MX-5 to give buyers an alternative low-cost way into roadster ownership. Mid-engined and rear-wheel drive, the MG also attracts buyers with its smart looks, good driving manners and relative comfort. Before you buy, make sure the cloth roof is in prime condition and look out for head gasket and electrical issues.
Here, the yin to the MG's yang is an extremely practical Ford Mondeo estate. Not only is the Ford spacious and cheap to maintain but it also handles well, has great steering and rides decently. Mondeos have a respectable reliability record, too.
We found a 56-plate 1.8-litre TF with 62,000 miles and a 2007 Mondeo 2.5-litre Ghia X with similar mileage within our £5k budget.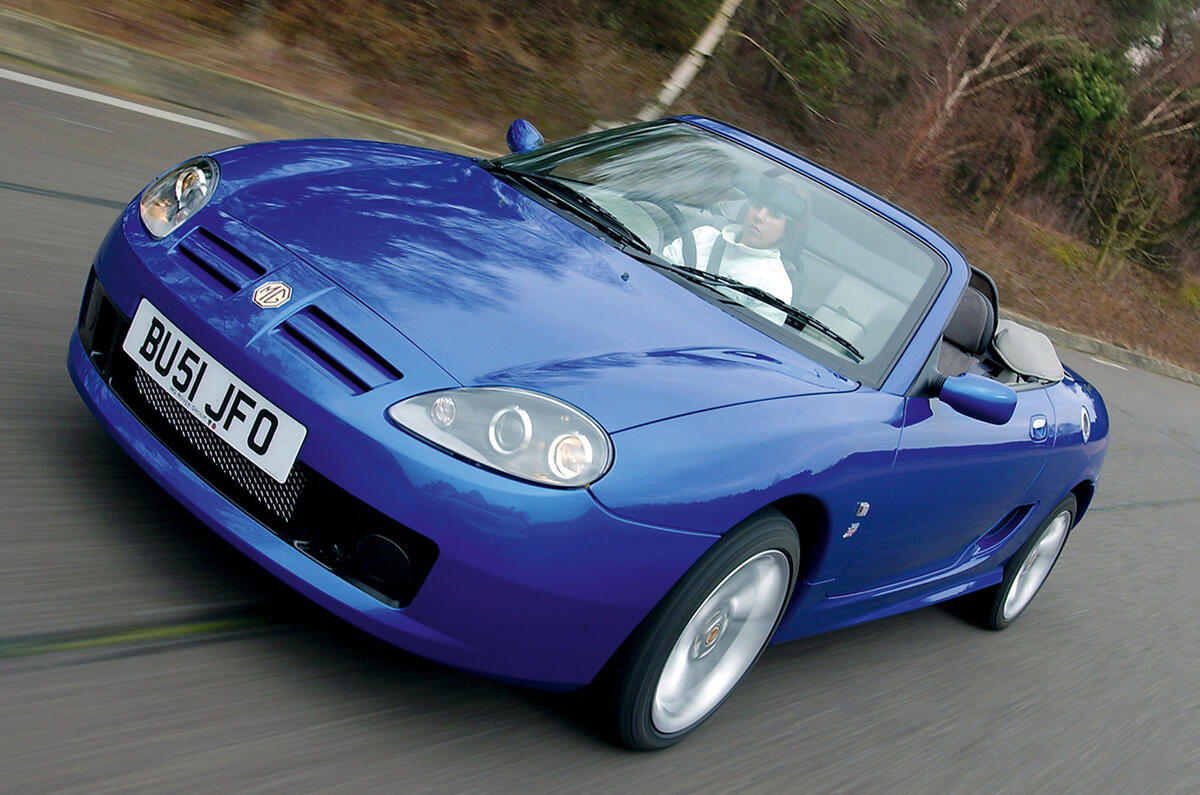 £10,000 - Audi TT (1999-2006) and Nissan Murano (2005-2008)
Few cars have made an impact like the Audi TT did when it was launched, and fewer still deserve to be called 'iconic'. Inside and out, the TT's styling remains a triumph. It drives well, with tidy handling and lots of grip. Moreover, most models get the surefootedness of four-wheel drive.
We've paired it with a Nissan Murano, which in its own right is a unique and well-styled car. There's plenty of space in this practical SUV and it's good to drive, surprisingly agile and full of kit. The 3.5-litre petrol V6 gives excellent performance.