Just four years ago, you could pick up a good Honda Integra Type R DC2 for around £4500.
Then, your money bought a 1997 R-reg car with 100,000 miles and three previous owners. In standard, rust-free condition, with a full Honda service history including the vital cambelt change at 60,000 miles, and a thorough undersealing in 2011, it'd have made a great buy for someone.
Spring forward to today and, assuming the service history has been kept up, the temptation to modify it has been resisted, rust has been kept at bay and it has put on only around 10,000 miles, the same car could be worth about £8500. Not a bad return but to be expected when a car is this good and this sought after.
The Integra Type R arrived in UK showrooms in 1997. Actually, most were forward sold on the back of glowing reviews in Japan, where it had been on sale since 1995, so few ever saw the polished glass and potted palms. Those first owners raved about the handling of the front-wheel-drive car, an experience that turned the old front-versus rear-drive debate on its head.
Find a used Honda Integra on PistonHeads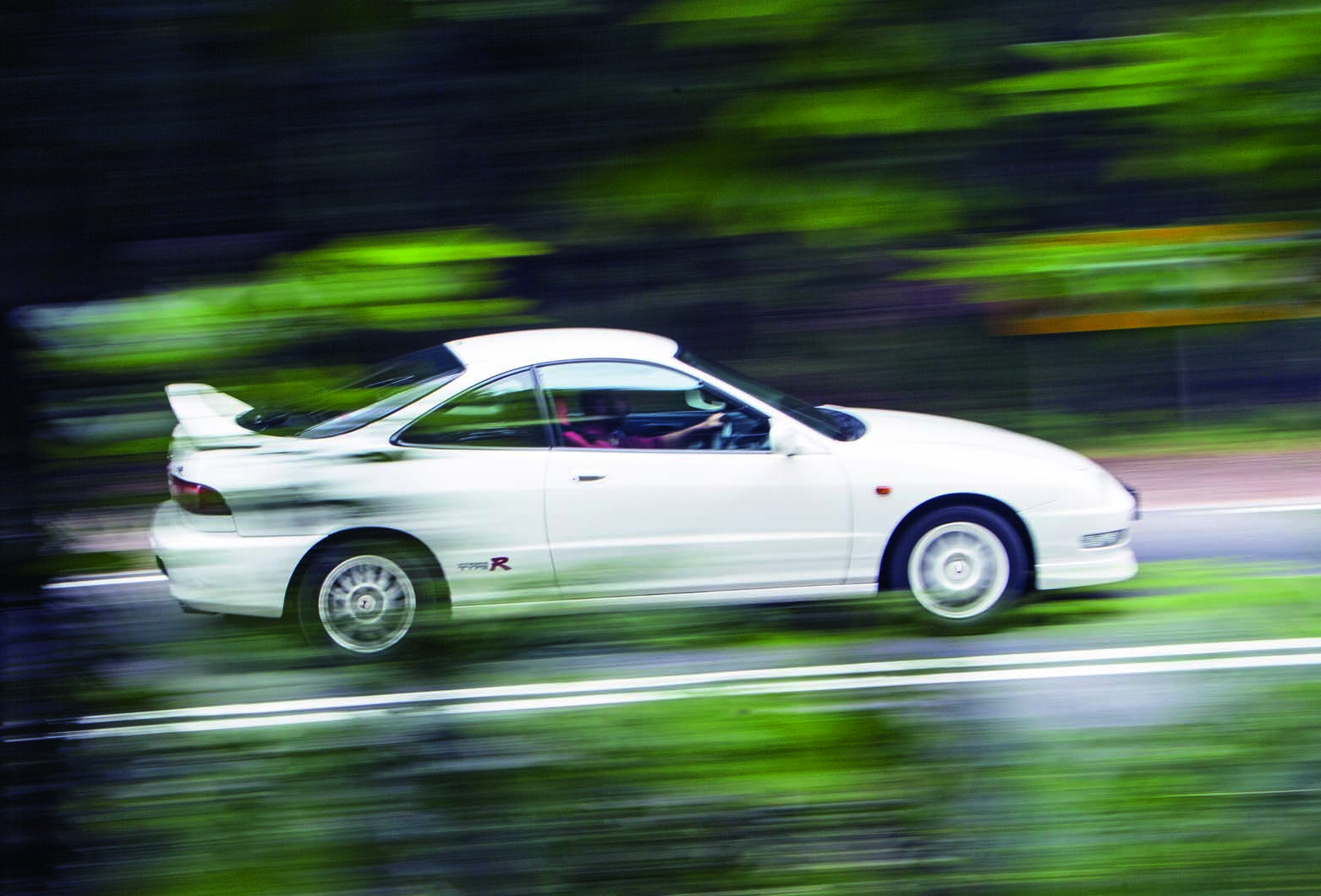 Geekier types purred about its additional spot welds and thicker sheet metal, thicker anti-roll bars, aluminium strut braces, slimmer and lighter windscreen, lightened wheels and minimal sound deadening, all of it true to Honda's Type R ethos.
Images of white-coated Honda engineers painstakingly assembling the car's variable-cam 1.8-litre engine, with its polished ports, featherlight conrods, beefier pistons, bespoke inlet valves and enlarged throttle body, swirled around their heads. If anyone doubted their sanity, 187bhp at 8000rpm, equivalent to 104bhp per litre, shut them up.
Because it's a VTEC engine, it all happens north of 6500rpm, so choose your gear (there are five), give the accelerator a hefty prod and let the fun begin, confident that, thanks to a torque-sensitive helical limited-slip differential, the steering wheel won't snap your wrists.