In today's world of 375bhp superhatches, it's tempting to look down on cars such as the 207bhp Audi S3 of 1999 and sniff. Except that back then, the performance reference points were legends such as the 207bhp Volkswagen Golf G60 Limited 1.8 16v Syncro of 1990 and the 212bhp Lancia Delta HF Integrale Evo 2 2.0 16v of 1993.
Judged against those heroes, the S3 doesn't look so bad after all (we'll ignore the inconvenient presence of the 204bhp Volkswagen Golf 2.8 VR6 4Motion, also launched in 1999). It gets better, since while today an 80,000-mile Integrale Evo 2 costs from around £50,000 and, when they come up for sale, a G60 Limited around the same, a tidy S3 of 2002 with the uprated 222bhp engine can be on your driveway for just £2250.
It will have done 188,000 miles, though, and to be fair to the G60 and especially the Integrale, it lacks charisma and heritage, not to mention their panache. But for driving enthusiasts on a budget, the S3 is worth more than a sniff.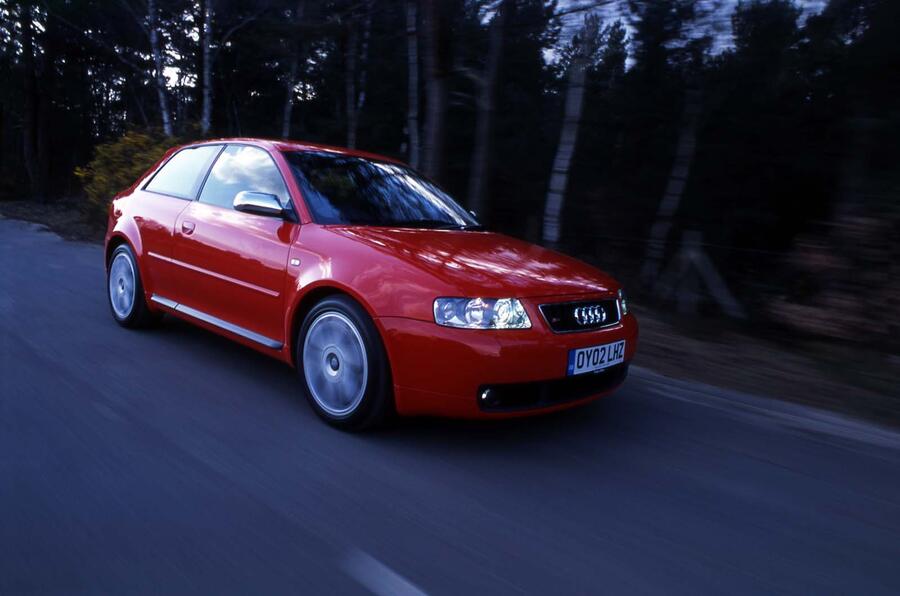 In 1999, it shook up the hot hatch world. Here was an all-wheel-drive, three-door hatch capable of 0-62mph in 6.6sec one moment and bumbling to the shops the next – duties its solid construction suggested it would perform for years to come.
Like most Audis then and since, it's a discreet thing. True, its wheel arches are slightly wider than an A3's of the time, its bumpers are deeper and it wears a tasty set of 17in Avus six-spoke alloys, but otherwise it hides its light under a bushel.
At launch, the S3's 1.8-litre 20-valve turbocharged engine was pegged to 207bhp to avoid embarrassing the newly arrived TT. However, in 2001, with its hand forced by the launch of a new generation of powerful rivals, Audi increased the power to 222bhp, a move that saw the car's 0-62mph sprint time fall to 6.4sec. Crucially, the engine, now codenamed BAM, gained stronger con rods. The S3 was facelifted the following year, receiving one-piece headlights, revised tail-lights, a new S3 badge and restyled tailgate trim.