You might think that it would be hard to find much in common between a car and a chair, but the original Audi TT and the outlandish 'Wassily' Model B3 are among the best-known manifestations of Bauhaus design, which is sufficient justification for a few straight comparisons, I reckon.
If we're talking about value for money, the car has the chair licked comprehensively. In the early 1990s, an original B3 sold for nearly $31,000, which is more than £40,000 in today's money. An original Audi TT can easily be bought for 10% of that – and it will have four chairs thrown in.
The TT is a Bauhaus-inspired design that went from pen to paper, from paper to show star, then from show star to production with mercifully few design changes. Such faithfulness to the designer's original vision is very rare in this industry, and because the car wasn't forced to conform to a corporate identity (like its 2006 Audi TT successor had to with its 'goatee' grille), it retains a timeless quality that marks it out as something special.
I pondered all of this as I spent a month with the Audi heritage fleet's early-1999 example. The first thing that struck me was quite how small the original TT is compared with the current one. In fact, it's actually both shorter and narrower than the current Volkswagen Polo.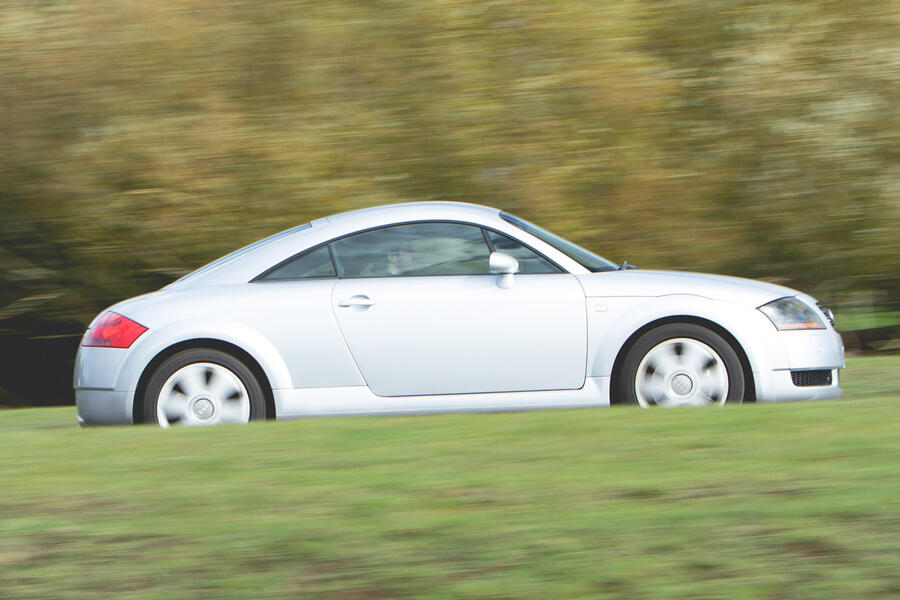 Yet its cockpit is hardly what you would call cramped. True, the rear seats are useless for anyone with, say, a head or a pair of legs, but the front seats and the steering wheel have loads of adjustment for you to get comfortable. In some ways, you would think it were roomier inside the first TT than the latest one, such is the overwhelming nature of the latter's extra airbags, safety beams and convenience features that help it pass stringent safety testing and satiate the modern consumer's hunger for gadgets.