Mid-winter: what better time to buy a Mazda MX-5? Convertibles have come a long way since the days of draughty MG Midgets but car buyers' instincts haven't.
It'll be spring before they think about shopping for one. A great time to strike, then, while they aren't looking and prices are soft.
Not a Mk1 or Mk2, mind: too rusty and silly money. The Mk3's the one you want. Not that certain sections of the motoring press thought so when it was launched in 2005 in roadster and, the following year, folding hard-top forms. Some thought it had gone a little soft but Autocar declared it roomier, quieter, safer and better equipped, while finding it as entertaining to drive as ever.
Click here to buy your next used car from Autocar
You've a choice of 1.8 and 2.0-litre engines, the 2.0 with variable valve timing and a limited-slip diff. The 1.8 has a five-speed gearbox, the 2.0 a five-speed in standard trim and a six- speed in Sport. The 2.0 and 2.0 Sport have 17in alloy wheels and the 1.8 has 16s. In addition, the Sport has firmer Bilstein suspension with a front strut brace, traction control, heated leather seats and an uprated Bose stereo.
The 1.8 is comfier, cheaper to insure, lighter on fuel and perfect for tootling but the 2.0 Sport's the one to have. Naturally, it's more expensive. For example, £2500 will buy a 2005/55-reg 2.0 Sport with 130,000 miles and full history or a 2007/07 1.8 with 80,000 miles. On the other hand, another £1000 will bag a 2007/07 2.0 Sport with 75,000 miles.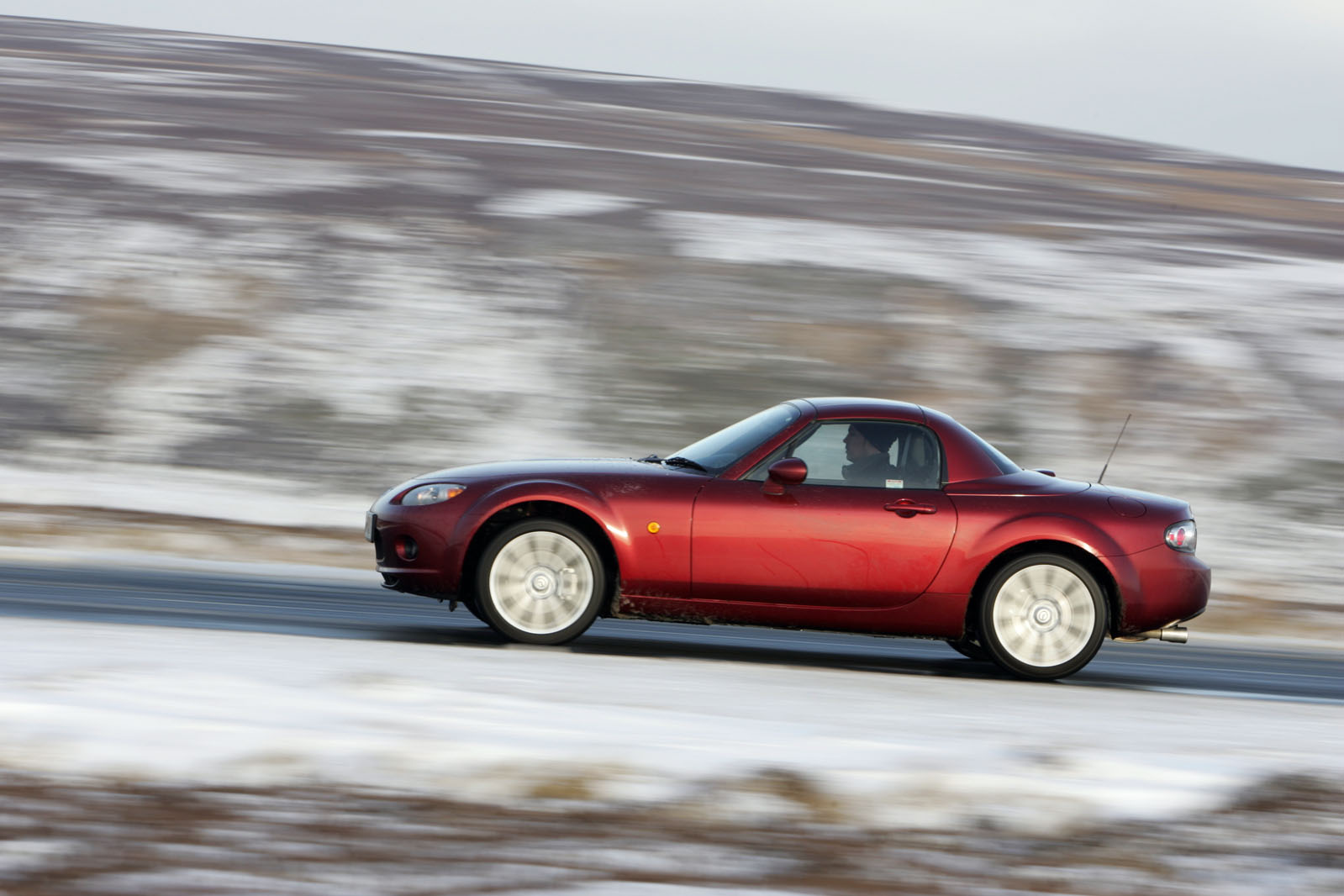 A major facelift in 2009 brought retuned suspension, a revvier 2.0-litre engine and a stronger folding mechanism for the hard- top. Crucially, seeing that it's our recommended version, the Sport was replaced by the Sport Tech.